In November, the board of directors at Dancemakers said it would close, after a 46-year run. Then in February, a new board took the reins, with a new, in-process vision
In November, the board of directors at Dancemakers said it would close, after a 46-year run. Then in February, a new board took the reins, with a new, in-process vision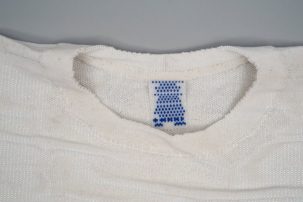 A critic at midlife on art that condenses time—wide, inconceivable, generational time—through repetition and incantation, aggregation and association.
Certain terms seem to function most powerfully when we elide their variety of definitions. "Indigenous art" is one of these.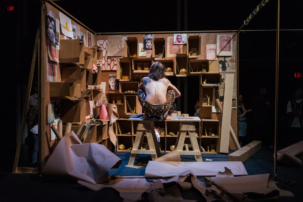 This year, art by Ana Mendieta, Emily Mast and Deanna Bowen underlined that it is difficult to know someone else entirely—or even just a little.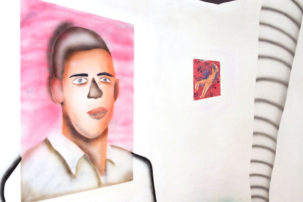 This year, art in Toronto has been defined by links—both failed and successful—between online and IRL exhibitions, and between politics and culture.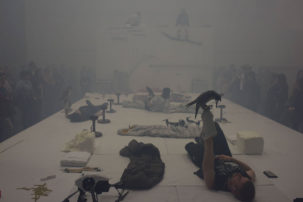 Montreal can be a city of contrasts: Hot and cold. French and English. Changing and stagnant. Its art, too, embraces a wide expanse of possibilities.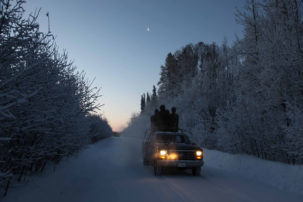 The most thoughtful projects happening in Canada right now are tethered to an Alberta-based collective—and that's just one of the highlights of this year.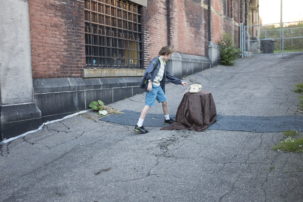 It's been an eventful year in New Brunswick for art—and in surrounding regions as well. From performance to painting, here are some highlights.
Feminist art and decolonial practices had a strong year in Manitoba's capital. Important questions about the city's art systems still remain, though.
Art, politics and collective action—Saskatchewan has plenty of all. Here are some highlights from the year that was as seen from the Paris of the Prairies.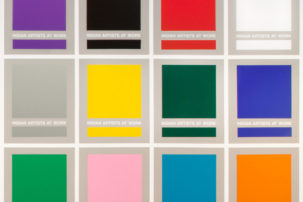 For many in the art world and beyond, 2016 was rough. Through it all, Vancouver art and artists offered crucial, complex discussions and responses.