The Jamaica-born, Victoria-based artist has shown at the Brooklyn Museum and Pérez Art Museum Miami—but only recently had his first Vancouver solo show
The Jamaica-born, Victoria-based artist has shown at the Brooklyn Museum and Pérez Art Museum Miami—but only recently had his first Vancouver solo show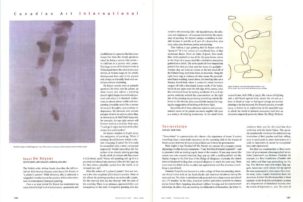 "Terrorvision" at Exit Art in New York was a presentation of a theme: the experience of terror. Find out more in this review from the Fall 2004 issue of Canadian Art.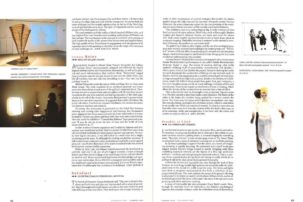 Love has lent its name to any number of popular films, novels and advertisements. Summer 2004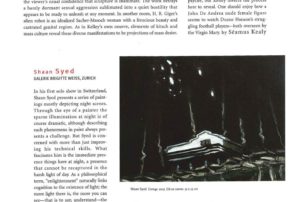 In his first solo show in Switzerland, Shaan Syed presents a series of paintings mostly depicting night scenes. ... Winter 2004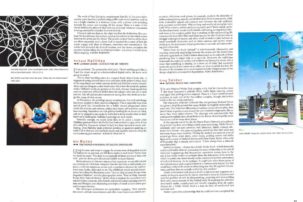 Using humour and irony to engage the serious issue of despoiled animal habitats is no easy task, yet Bill Burns makes it work in his "Safety Gear for Small Animals." Find out more in this review from our Winter 2004 issue.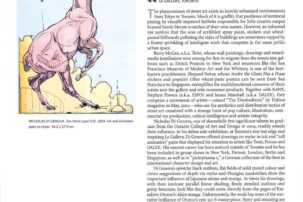 The phenomenon of street art exists in heavily urbanized environments from Tokyo to Toronto. ... Winter 2004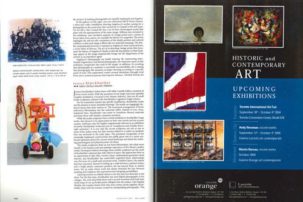 Jessica Stockholder's debut show with Sable-Castelli Gallery consisted of seven recent works. ...Fall 2004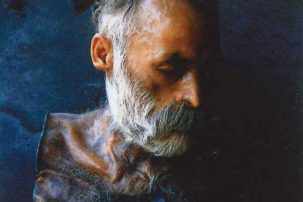 Beginning with photos of human remains taken in the 1980s in the Sicilian catacombs, Jack Burman has long chased his dark muse in an extended inquiry into death.... Fall 2004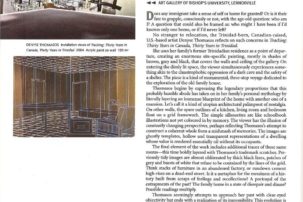 Does any immigrant take a sense of self or home for granted? ... Fall 2004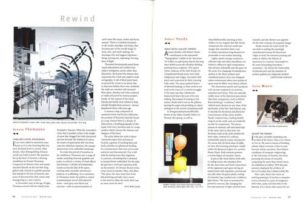 Anyone familiar with Robert Youds'' contribution to the mammoth "Topographies" exhibit at the Vancouver Art Gallery in 1996 knows that he has long since drifted across the meridian dividing painting from sculpture. ... Winter 2001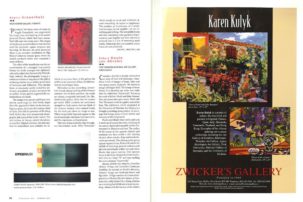 Canadian identity is deeply entrenched in ideas of land and landscape. Canadiana is full of images of loons, lakes and vast spaces vacant of people. We drown in images of Niagara Falls.