The Canadian Art Foundation, with RBC, is pleased to announce the 15 semifinalists in the 12th annual RBC Canadian Painting Competition.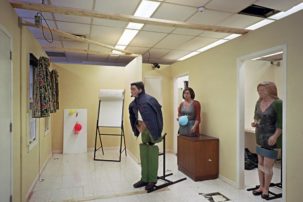 Award season in the Canadian art world revved up this week, with announcements on the $50,000 Grange Prize and the $25,000 Governor General's Awards. Up next are related exhibitions and online voting.
The Canadian Art Foundation, in collaboration with the Banff Centre and the Alberta College of Art and Design, proudly presented Polly Staple, director of London's Chisenhale Gallery, as part of the Canadian Art International Lecture Series on October 24, 2008.
When it comes to the future state of the art market, only time—and the gavel—will tell. Right now, results from this week's three major Canadian auctions suggests that the market is being very selective, with one-third of lots going unsold.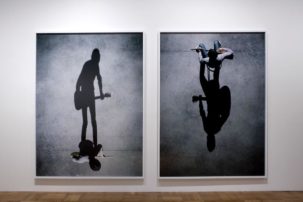 Fall has always been a big time for the art world, with openings and blockbuster shows opening left, right and centre. But in the last few years, a slew of fall awards ceremonies have upped the stakes of the season considerably.
Though the art world is a buzz about Mark Lewis representing Canada at Venice in 2009, Canadian architects are taking their turn in the Venetian spotlight this very fall. The opportunity comes via Cambridge Galleries and the aptly named show "41° to 66°".
On June 5, the Torode Group of Companies announced Micah Lexier as the winner of its $1-million Arriva Public Art Competition in Calgary. Lexier's project, Half K, was selected from an international invitational list of art proposals.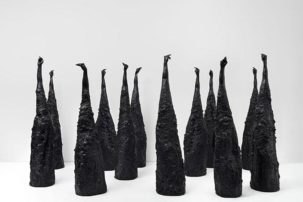 This week, the Sobey Art Award released its shortlist for 2008, and it comprises a surprising range of stature—from international art superstar Terence Koh to emerging Maritime artist Mario Doucette. The winner will take home $50,000 and the honour of being pegged as this year's top Canadian artist under 40.
Winnipeg photographer Sarah Anne Johnson has won the inaugural Grange Prize for contemporary photography, receiving 53 percent of 2,700 votes cast from around the globe.