Note from the editors: We asked Canadian photographer Scott Conarroe, who recently debuted a project about alpine glaciers in Lugano, Switzerland, to share some of his favourite online destinations for Top Tabs, our series of favourite Internet finds and fancies from artists, curators, dealers and others. Here's what he shared.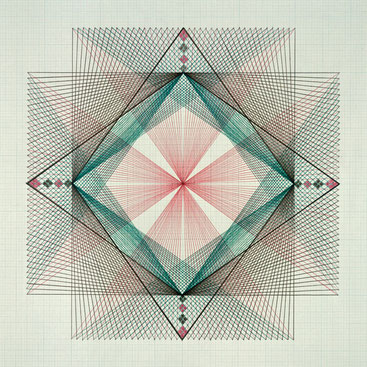 Emma Kunz (1892–1963) was a Swiss artist/healer. I like that she referred to herself as a researcher. She predates Agnes Martin by a couple decades. Both were masters of graph paper and geometric abstraction "as a means of structuring philosophical, scientific, and spiritual ideas," but the way Emma Kunz dialled back the austerity is lovelier to my eye. She's also purported to have had powers of telepathy and prophecy, and to have discovered healing properties in a ground up stone that is still marketed in a beautifully designed box. Basically, the Emma Kunz Centrum has it all: great pictures, a cave, hokum!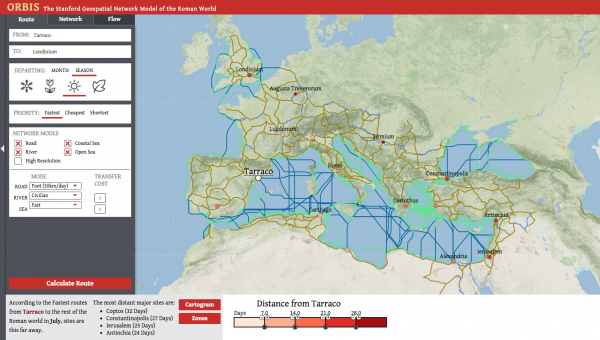 This is the Google Earth of the Roman Empire. When planning a journey from Barcino (Barcelona) to Olispo (Lisbon), Orbis will help you budget time and denarii for walking or oxcart or boat. Its practical applications are limited, but it's fun for history nerds and rigorous in considering antiquity beyond stone bits and gladiator movies. It makes me wonder how fragments of code might get re-imagined by future civilizations.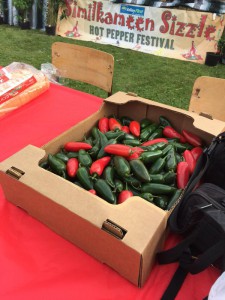 I grew up in rodeo towns. I'm glad to have done so. I like that the rodeo is a big deal in Keremeos too (it gets May long weekend!). There's something very nice about low, low stakes though. "Canada's ONLY Hot Pepper Festival" is the second or third Saturday in September. It's for shuffling around, sitting in the grass, snacking. Instead of dust caked around your nostrils, you can go home with a jar of delicious Habanero jelly.
There are sites that illustrate how the Alps have changed over the past 100 years (gletscherarchiv.de) and sites where it happens before your eyes (gletschervergleiche.ch). There aren't so many situations where art and Alpinism overlap though. It is still early days for Project Pressure, but the premise is ambitious and quite beautiful. If you plan to be near glaciers, you might consider contributing to their MELT platform, a comprehensive crowd-sourced glacier atlas. Instructions are on the site.
These props should probably go to Jango Radio…I don't know if it ranks highly among free music-streaming services, but I stumbled onto it and am happy to have it in the kitchen. This recommendation is for Donny Hathaway's version of the John Lennon mope tune "Jealous Guy" though. It's in heavy rotation on Jango. It's more or less inevitable on a full third of my playlists and always great to hear.
Scott Conarroe is included in "Counterpoints: Photography Through the Lens of Toronto Collections," currently on view at the Art Museum at the University of Toronto until July 30. His project "Frontière, Frontiera, Grenze," an exhibition of photographs of the Alps, runs to July 29 at Photographica Fine Art Gallery in Lugano, Switzerland. That exhibition travels to Stephen Bulger Gallery in Toronto on November 26.