Presented By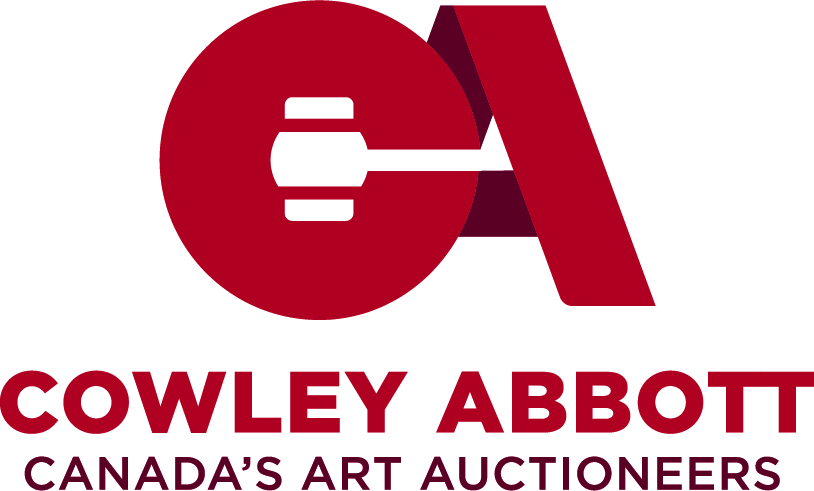 Behind every work of art that goes to auction is a story of its ownership; some are straight-forward and others are unique, revealing a new perspective to the artwork. Many of the lots included in Cowley Abbott's Spring Live Auction of Important Canadian Art carry a compelling provenance that is worthy of mention.
Cowley Abbott is delighted to be offering Jack Bush's Untitled (circa 1958) in the June 9th sale, marking the artwork's debut at auction. The brightly coloured gouache was painted during a key period when Bush was breaking completely from figurative painting to embrace abstraction. What is particularly notable about this work is the fact that it was a gift from Jack Bush to fellow Painters Eleven member William Ronald. As recounted by his widow, Helen Ronald, the two artists met up one day in 1958 so that Bush could show Ronald the new direction he was taking in his painting–one that was encouraged by critic Clement Greenberg. During this encounter, Bush presented the colourful gouache on paper to his friend as a gift. While Ronald gave away most of the artworks he collected throughout his life, he was so impressed and touched by the Jack Bush gouache that he held on to the work for the remainder of his life.
Orillia (1915), an early oil on board by Franklin Carmichael is being offered at auction for the first time. The charming, impressionistic winter scene originally belonged to the family of the artist and was passed down to the current Ontario private collection. Completed prior to the formation of the Group of Seven, Orillia's appearance at auction enables us to further trace Carmichael's early artistic development.
The cover lot of Cowley Abbott's June sale is Amber Pass by Ivan Eyre, one of the most popular post-war landscape artists in Canada. The monumental oil on canvas depicts an expansive mountainous view that is impressively rendered in intricate detail. Eyre conjures these landscapes from his imagination, despite their appearing familiar and inviting to the viewer. Amber Pass is being followed with much anticipation, as the artist's landscapes have been consistently surpassing auction estimates in the recent past. This work was once in Ivan Eyre's personal collection, before being sold through a gallery in Calgary to the present owner, who has cherished the painting for over two decades.
Additional highlights of the live auction, many of which bear noteworthy provenance, include Lawren Harris's Arctic Tent, Pangnirtung, Baffin Island, which was once owned by the artist's son Lawren P. Harris, and a rare early canvas by A.Y. Jackson entitled October Morning, Épisy, having previously belonged to the painter's brother. Another significant work, one of William Kurelek's final paintings, Haystacks and Ducks (Ukrainian Series), was originally owned by the estate of the artist. Lastly, David Milne's Picnic and Cornelius Krieghoff's Portrait of Louise both present a unique personal history, as they each depict the wife of the artist.
Cowley Abbott's live auction provides an exciting opportunity for both new and established collectors to discover artworks of quality and rarity by celebrated Canadian artists. Several of the artworks will be offered at auction for the first time, while others are likely appearing for the last time before passing into new ownership. The Cowley Abbott Spring Live Auction of Important Canadian Art will take place on June 9th at 7 pm at the Four Seasons Hotel in Toronto. Visit cowleyabbott.ca to view the auction catalogue and for further details regarding the evening sale.