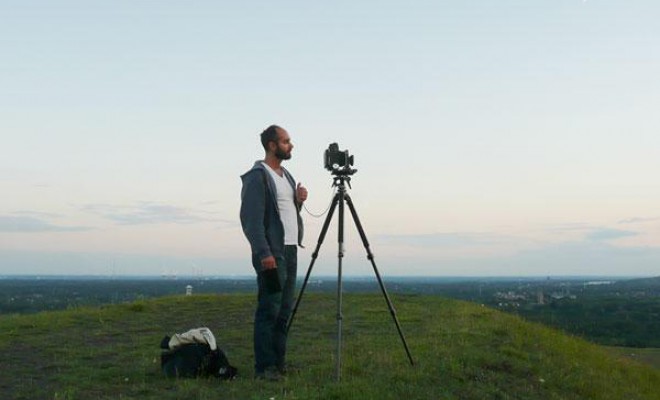 Born in Edmonton in 1974.
Scott Conarroe's picturesque photographs read as both traditional landscapes and insightful views of contemporary industrial and transportation infrastructures. Conarroe received his BFA from Emily Carr Institute of Art and Design in 2001 and his MFA from the Nova Scotia College of Art and Design in 2005. He has become widely known for two series of photographs: By Sea (2009–11) and By Rail (2007–09). In the former, he documents settlements along coastlines and in various port cities; in the latter, the result of long trips across North America, he documents railroads. Work in 2012 built on these two series, centering on China, its cities and industrial sites that are, in Conarroe's words, "both crumbling and emerging." Conarroe has exhibited across Canada; his work is in the collections of the Carnegie Museum of Art and the National Gallery of Canada, among others. In 2013, he received a Guggenheim Fellowship.
Photo of Scott Conarroe by Eva Geilinger.