Canada's National Capital Region is full of intriguing galleries, museums and art. Here are some tips for rewarding art walks in five different parts of the region.
1. Gatineau
On the north shore of the Ottawa River is the French-speaking city of Gatineau. One of its biggest attractions is the Canadian Museum of History (100, rue Laurier), but it's also home to smaller galleries such as Galerie Montcalm (25, rue Laurier), Espace Pierre-Debain (120, rue Principale), Daïmôn (78, rue Hanson) and AXENÉO7 (80, rue Hanson, pictured below featuring art by Natasha Doyon), whose director, Stefan St-Laurent, highlights one of his favourite spaces: "The new artist cooperative Le temporaire (75, rue St-Rédempteur) in Hull, the oldest party of the city, takes us back to the '70s with its grungy location and unpretentious vibe—in 2015, David Byrne of the Talking Heads rented a bike to ditch Ottawa and spent his day on the French side to hear some local bands. He wrote about his jaunt in the Guardian, which irrevocably (finally) took Hull out of the shadows of Parliament Hill." Visit between August 18 and September 23 to attend the Triennale Internationale des Arts Textiles en Outaouais, a contemporary textile and fibre-arts festival that hosts exhibitions and events across the region.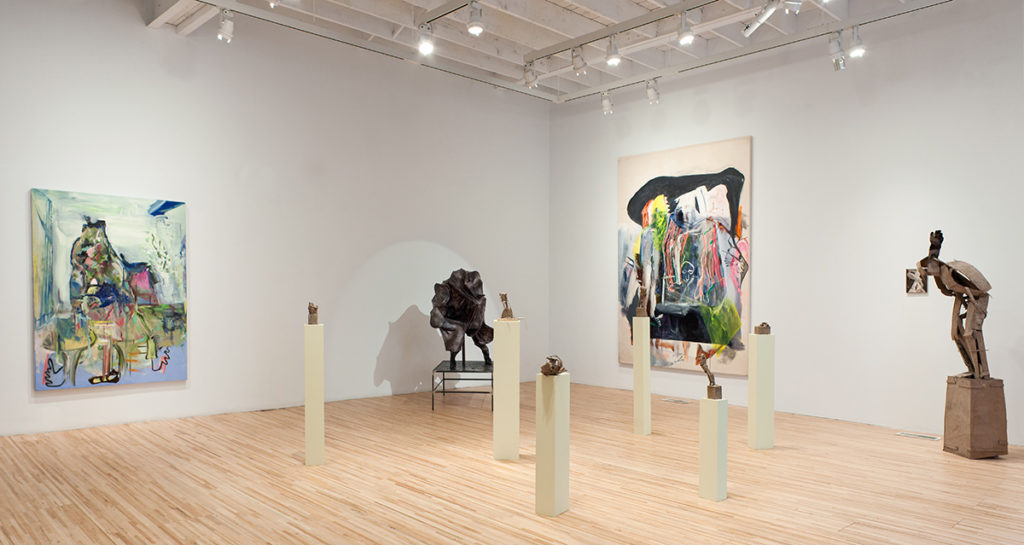 2. Byward Market and Beyond
Just over the bridge from Gatineau is the National Gallery of Canada (380 Sussex Dr.), which houses the new Canadian Photography Institute, is the organizing institution for the Sobey Art Award and is hosting the US Embassy's Contemporary Conversations series. Also in the Byward Market, just a stone's throw from the NGC, are Galerie Jean-Claude Bergeron (150 St. Patrick St.), Galerie St-Laurent + Hill (293 Dalhousie St.), Galerie d'art Vincent (1 Rideau St.), SAW Gallery (67 Nicholas St.), L.A. Pai Gallery (13 Murray St.) and the Ottawa Art Gallery (2 Daly Ave.). Enjoy Inuit carvings and Cape Dorset prints at Snow Goose Gallery (83 Sparks St.), and visit the main floor of City Hall to find Karsh-Masson Gallery (110 Laurier Ave. W., pictured below hosting works by Jason Paradis). As of April 31, PDA Projects (361 Elgin St.) will leave the Golden Triangle to become a roving pop-up project space.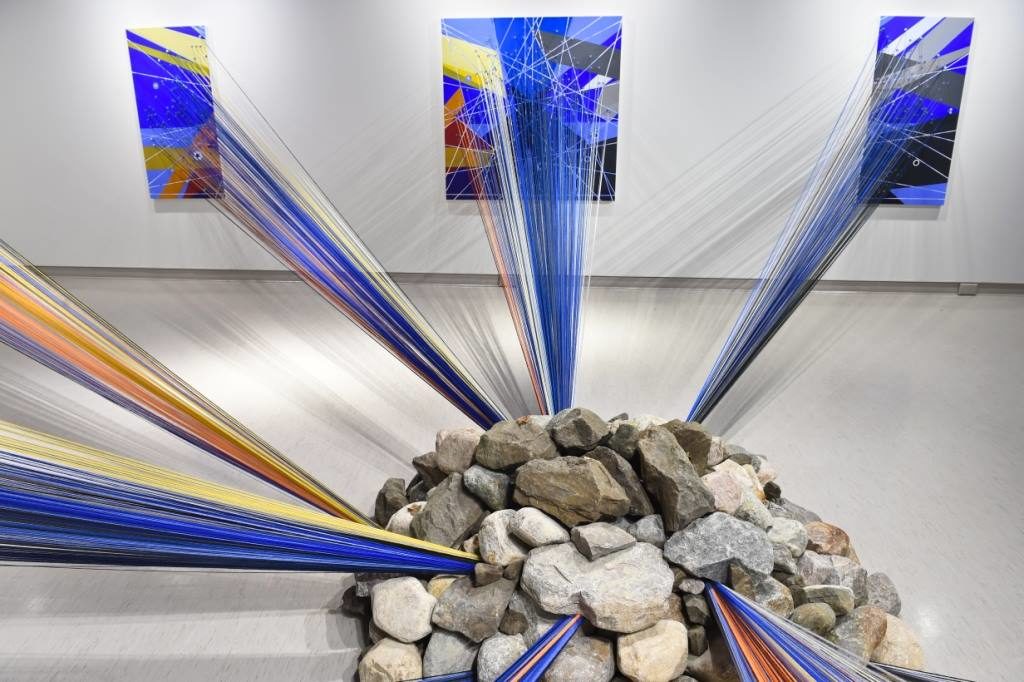 3. Centretown and Little Italy
After visiting Wallack Galleries (225 Bank St.) in Centretown, walk through Chinatown—stopping to pay a visit at Central Art Garage (66 Lebreton St. N.), an old auto-mechanic shop reclaimed by Danny Hussey and Bridget Thompson. From there, head to Little Italy, where you will find eclectic local art at Orange Art Gallery (290 City Centre Ave.). Centretown West is also home to Gallery 101 (51B Young St.).
4. Around the Glebe
Studio Sixty Six (202–66 Muriel St.) is in the historic Glebe district, and you can go east to visit Koyman Galleries (1771 St. Laurent Blvd.) and south to find Patrick Mikhail Gallery (2401 Bank St.).
5. Westboro Village and Wellington West
Find Wall Space Gallery (358 Richmond Rd.), Gallery 3 (1281 Wellington St. W.) and Cube Gallery (1285 Wellington St. W.) in these hip neighbourhoods that also boast must-visit shops and restaurants.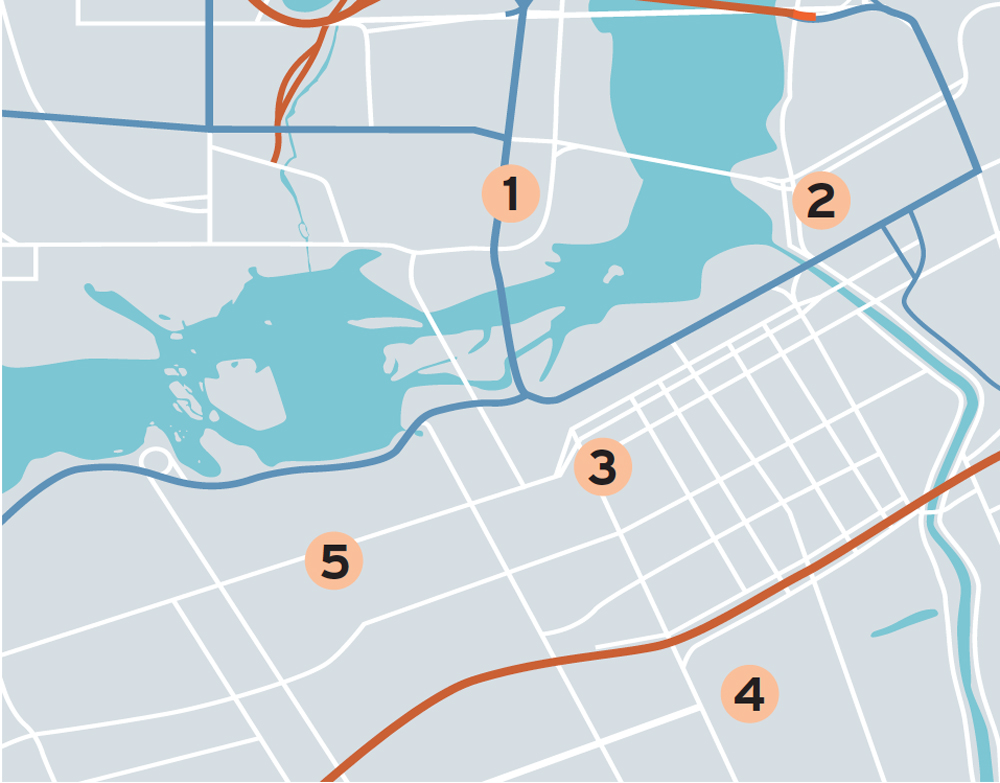 Meet the Locals
"Ottawa is a rare mix of busy, sophisticated urban centre and inspiring countryside, linked by three rivers, a canal and numerous bike paths, and all easy to access and free to explore for the independent spirit." —Leslie Reid, Artist and Emeritus Professor, University of Ottawa
"There is political awareness here and discussions in all fields, including in the arts." —Jinny Yu, Associate Professor of Painting, University of Ottawa
"I value the world-class level of engagement with Indigenous issues and culture in Ottawa." —Ming Tiampo, Associate Professor of Art History, Carleton University.
"There is so much going on in the visual and media arts here. I rarely have the inkling to go to Montreal or Toronto—Ottawa's artist-run centres and public galleries take more risks." —Stefan St-Laurent, Director, AXENÉO7.
This article was originally published in our Spring 2016 city guide, Site-Specific: Ottawa. For more Ottawa art-scene tips, read "Curating Ottawa: The Best Places to Shop, Dine and Explore" and "An Insider's Ottawa: Top Tips from Bear Witness."