Winter 2020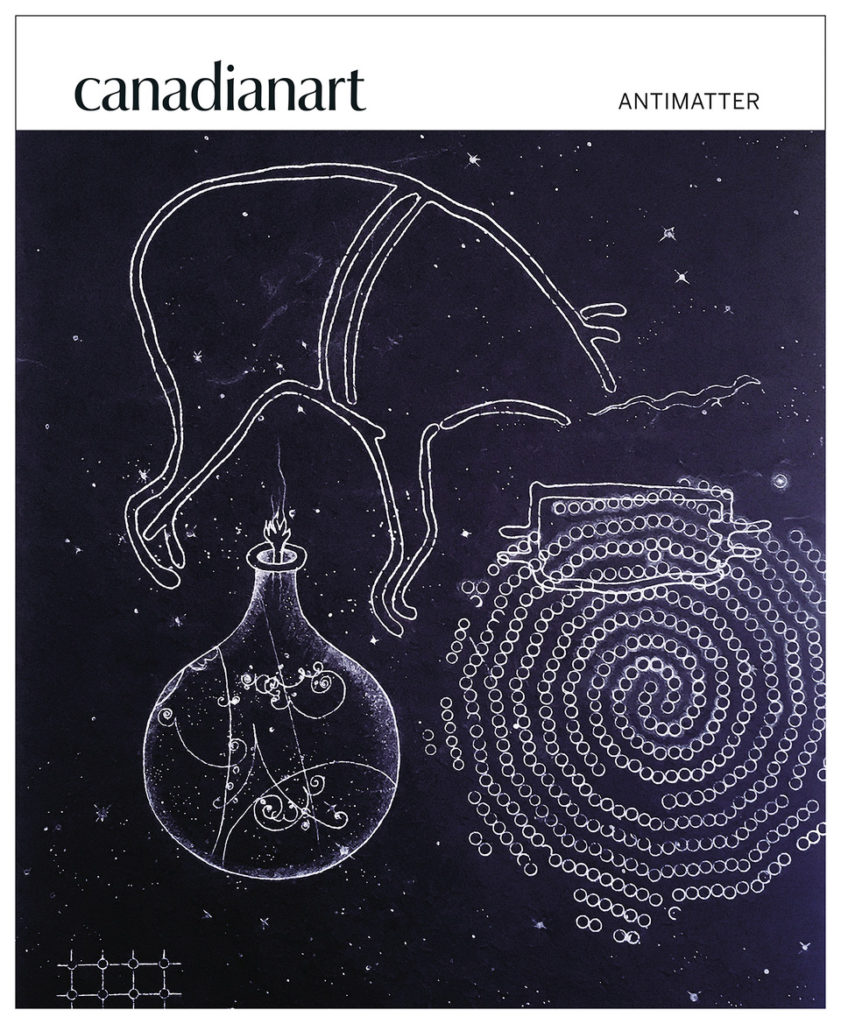 Antimatter
Available from December 15, 2019, to March 14, 2020
We've taken some interpretive, some poetic liberties in considering antimatter as a concept. Antimatter is weird. It presents a mirror world of abstract phenomena: time reversals, mutual annihilation, cosmic rays, cloud chambers, an infinite sea of sub-atomic particles that parallels our "real" world of matter. Alongside physicists and researchers, the artists in this issue are thinking about systems, ecologies, erosion, alchemy—the changing forms of matter that reveal visible and invisible worlds, tiny details and wide vistas. For many, exploring dark voids—or what Quinn Latimer calls "the glittery political-ecological apocalypse all around us"—is a feminist, or feminized, practice.
From landscapes of extraction mined for pleasure rather than capital (New Mineral Collective) and the spatiality of Indigenous presence (Sky Hopinka), to the sensuality of systems (Azza El Siddique) and collaborations between particle physicists and artists (Randy Lee Cutler and Ingrid Koenig), this issue explores what's possible when artists and scientists think together about the beyond-visible world. And as the earth's troubled systems continue to trouble us, there is some urgency in evoking the mysterious, dark matter of the universe.
Cover
Invisible Landscapes
Detail. 2017. Conte on Japanese Obonai paper, 63.5 x 48.3 cm.
Preview
Conversations with artists and curators on upcoming projects
Legacy
Free Radicals
The Centre for Experimental Art and Communication was both the darling and delinquent of the 1970s Toronto art scene
Spotlight
Bending the Light
A national survey of 10 artists who are reforming material practice