In this video, three Spotlight contributors expand on the interdisciplinary approaches to their practices
In this video, three Spotlight contributors expand on the interdisciplinary approaches to their practices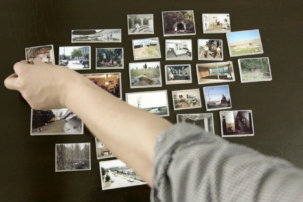 The Vancouver artist discusses the thoughts and processes behind his 2014 photograph Changing Room in a recent video.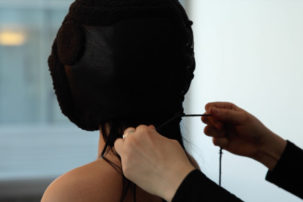 "Space is really important to Indigenous people. If we're literally waiting to get our land back, maybe I can at least try to claim space in other ways."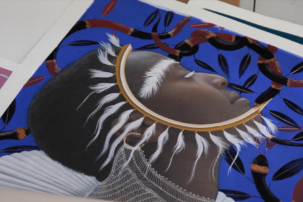 See how references to Japanese animation, Indian miniaturism and contemporary fashion are blended in the Toronto artist's meticulously painted work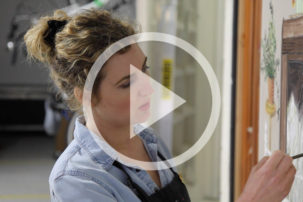 Meet an artist whose process has helped her learn that "any way you want to be a woman is the right way," both on the canvas and beyond the studio.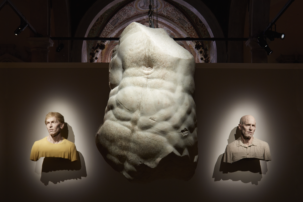 The Toronto artist's uncanny figurative sculpture heads into new territory in his Venice showing: the art-historical past.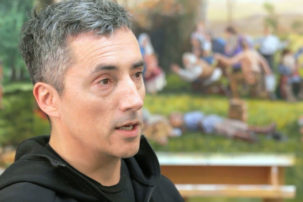 "I wanted to address history painting directly with these narratives—these missing narratives—from art history that speak about Indigenous experience."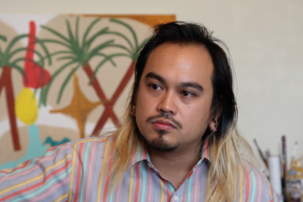 Patrick Cruz studied painting, but it was his time at clown school that encouraged him to embrace intuition in his art.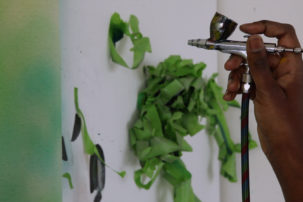 "I'm interested in understanding why I'm painting in 2017," says Toronto artist geetha thurairajah. See some of her process in this studio-visit video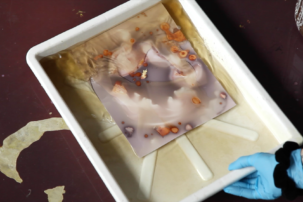 Laurie Kang misuses materials and disrupts structures in her photography and sculpture. See more in this studio-visit video by Brittany Shepherd.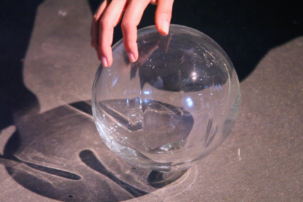 Toronto artist Jennifer Rose Sciarrino blends equal parts research and speculative fiction in her projects—see more in this studio visit.