In this video, three Spotlight contributors expand on the interdisciplinary approaches to their practices
In this video, three Spotlight contributors expand on the interdisciplinary approaches to their practices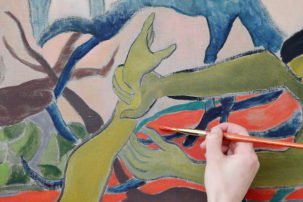 Toronto artist Darby Milbrath started out in dance—and her evocative paintings and drawings still reflect the power of bodies in space.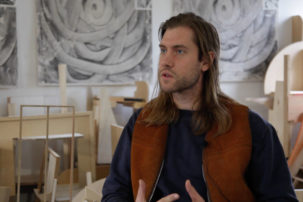 This Toronto artist's studio is currently filled with two bodies of work, both of which draw on overlooked aspects of working-class culture.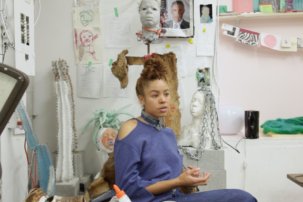 Self-taught Toronto sculptor Tau Lewis talks about her representations of black identity, which redress the dissociation between black bodies and nature.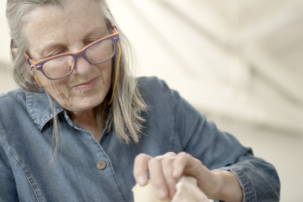 Renowned Vancouver artist Liz Magor talks about her process in this video from PBS's ART21 series.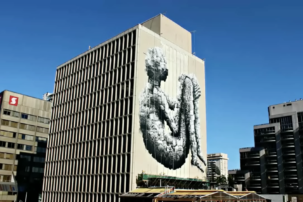 UK street artist Phlegm spent a month transforming a 12-storey building in Toronto with a black-and-white mural that uses images of the city's architecture.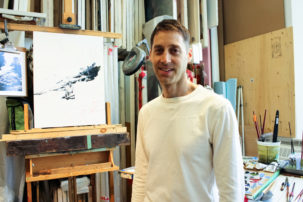 Can painting from vintage photographs bring a sense of touch and physicality to the process of art-making? Matthew Schofield thinks so.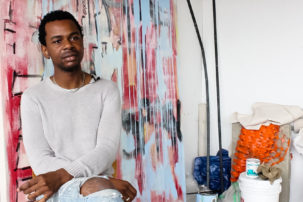 Toronto artist Marvin Luvualu Antonio shows us around his studio, which often functions as an incubator for the ideas behind his multimedia installations.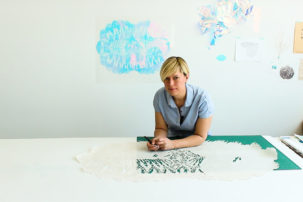 Canadian artist Lizz Aston makes remarkable, often sculptural, works out of delicate materials—namely, papers, dyes and doilies. See how in this video.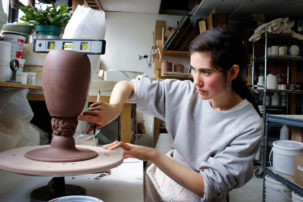 Toronto-based artist Naomi Yasui shows us inside her studio, and relays her most-valued piece advice: that you can't be afraid of making bad work.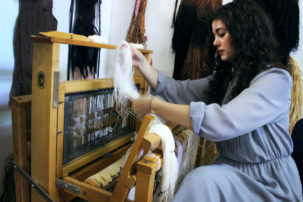 Take a look inside Toronto-based artist Mary Grisey's studio, where her intricate textile works are created through weaving, bleaching, burning and more.