For decades, Windsor has been an auto-industry hub. But it's also a hive of creative production. The Art Gallery of Windsor celebrated its 75th birthday last year and the exhibition "401 West! Portrait of the Region" continues on that occasion.
"It's really about being here and about what artists have done here," says Catharine Mastin, executive director.
Featured are Stan Douglas, whose film Le Détroit was made in the area in 2001; Yousuf Karsh, who shot iconic portraits of Ford workers in Windsor in 1951; and John Scott, who was born in Windsor and often integrates cars and motorcycles into his sculptures.
In Windsor, Biblioasis recently published a book of fiction based on Alex Colville's paintings. Drop by
their shop for a copy. Other local must-sees are artist-run centre Artcite and member-driven gallery Common Ground, says Mastin.
Installation view of Jasmine Reimer's
Of, In or Under
(2018) at Forest City Gallery, London.
London Loves
Up the 401 in London, Matthew Kyba, executive director of Forest City Gallery, underlines the region's unique creative conditions.
"We were one of the first artist-run centres in Canada," says Kyba. "The group of London artists and musicians were really important in the creation of CARFAC," a national artists' organization that campaigns for artist rights. "It's a very tight-knit scene."
Forest City Gallery has just started an artist residency, and public art on billboards downtown.
For eats, "our neighbours N+1 Cycle have Good Sport Gallery located inside," says Kyba. "And Locomotive Espresso is great."
Kyba also likes Museum London for art viewing. In the area, there's also Michael Gibson Gallery and the McIntosh Gallery to explore.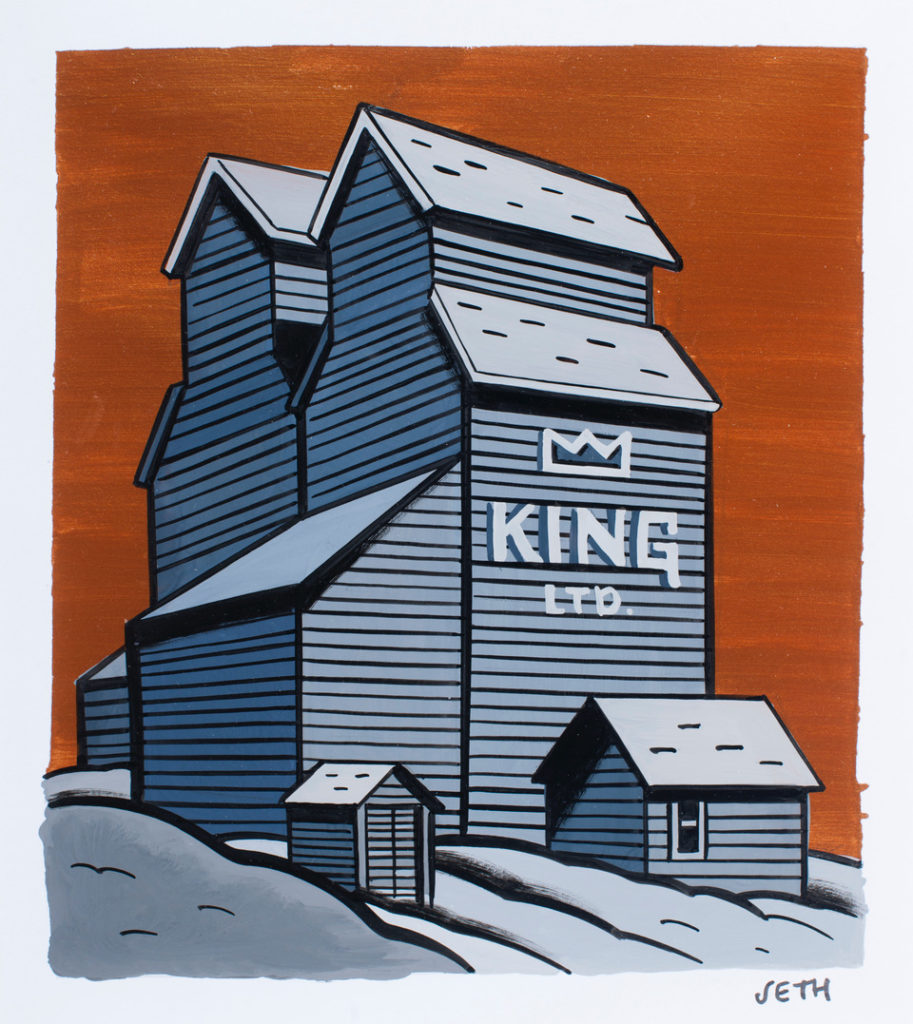 Seth's
King Grain Elevators
(2014) are among the works you might find at Renann Isaacs Contemporary Art in Guelph.
The Greatness in Guelph
"I was a hardcore Torontonian…until I left," laughs Renann Isaacs, of Renann Isaacs Contemporary Art.
Her gallery shows senior artists from the area, such as Ron Shuebrook, Will Gorlitz and Susan Dobson, alongside MFA grads from the University of Guelph.
Isaacs also represents the artwork of internationally renowned graphic novelist Seth, who lives nearby.
"There are all these incredible talents living in smaller communities that still aren't getting the recognition they deserve." Bump into them, maybe, at another Isaacs art fave, Capacity 3 Gallery.
Also within driving distance if you're B&Bing or camping around the area is the Art Gallery of
Guelph, Boarding House Gallery and Ed Video in Guelph.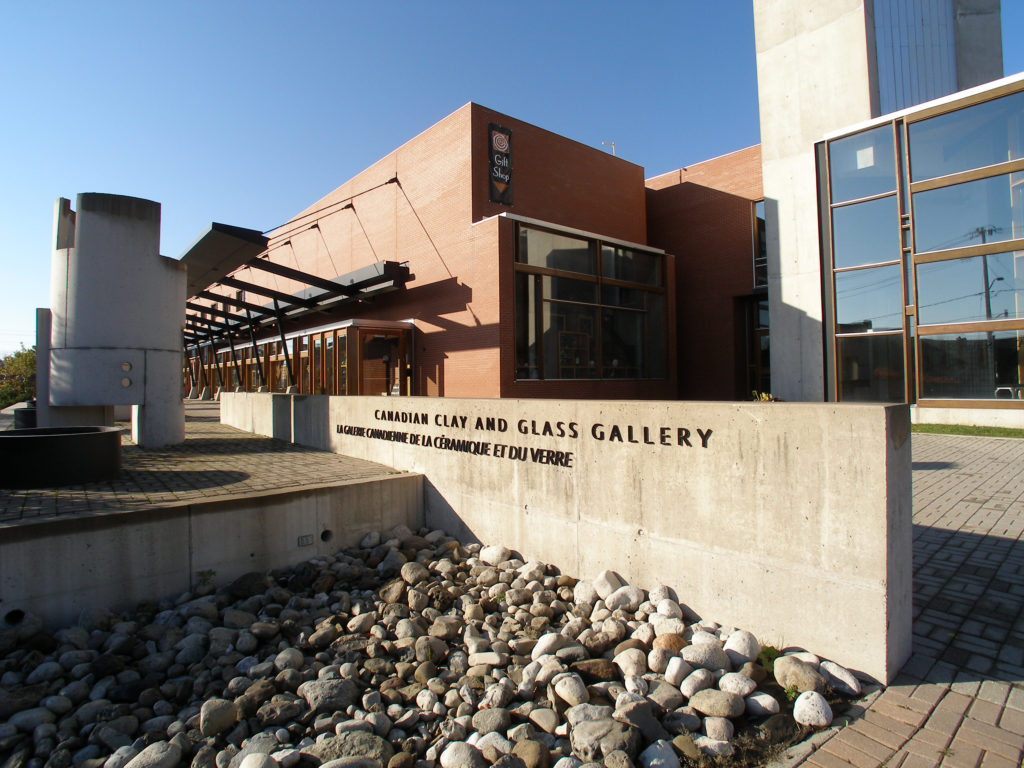 The Clay and Glass Gallery in Waterloo.
Waterloo Wonders
There's also room in this region to try something different. The Clay and Glass Gallery in Waterloo aims to be one of the country's great medium-specific museums.
"In Canada, we have a unique mandate," says gallery director Denis Longchamps. "Our focus is mainly contemporary clay and glass artists." Designed by Vancouver's Patkau Architects, the gallery is a marvel in itself—it won a Governor General's Medal shortly after it was built in 1997.
In Waterloo in September, there's Lumen, an intersection of art and tech in Silicon Valley North. And year-round the Kitchener-Waterloo Art Gallery and Button Factory Arts are other must-sees in the area.
Further Afield
A drive from up through Lake Huron wind-turbine country leads to Sarnia, where the Judith and Norman Alix Art Gallery hosts an excellent touring show of contemporary Canadian photography this summer.
In Southwestern Ontario, there are also many summer festivals to enjoy. Riverfest Elora is full of international and local music acts, and (for a more intimate experience) Creative Spark in the Yard at Elora Centre for the Arts presents a two-day outdoor juried show in early July.