There's a new photo prize in Canada—one specifically for young and emerging artists. And its first-ever winners were announced today, with each receiving $10,000 and a chance to exhibit at the Canadian Photography Institute of the National Gallery of Canada.
The winners of this first New Generation Photography Award are Toronto-based artist Elisa Julia Gilmour, Ottawa-based artist Meryl McMaster, and Ottawa-based artist Deanna Pizzitelli. In keeping with the award guidelines, all are 30 years of age or younger, and all work in lens-based media.
McMaster is likely the best known of the three winners, with her solo exhibition "Confluence," curated by Heather Anderson of Carleton University Art Gallery, currently travelling to multiple venues. The artist, who is of Plains Cree/European descent, was also recently the focus of a solo booth by Pierre-François Ouellette art contemporain at Volta art fair in New York. She is an alumnus of OCAD Unversity.
Pizzitelli completed her MFA at the University of Arizona in 2014, and a BFA at Ryerson University before that. Her work was recently featured in a solo show at Stephen Bulger Gallery in Toronto, as well as at the 2017 AIPAD and Paris Photo fairs.
Gilmour works not only in still photography, but also with moving images and writing. Her most recent project, Éperdument (Madly) (2016) included a three-channel video installation and a book of short stories about Corsican myth. Her website states she is currently "writing a script about intergenerational ruptures caused by emigration."
All three winners will be featured in an exhibition opening at the Canadian Photography Institute PhotoLab—part of the National Gallery of Canada in Ottawa—from April 13 to August 19. A  second exhibition will follow at OCADU's Onsite Gallery from May 5 to June 17, during the Scotiabank Contact Photography Festival.
The New Generation Photography Award is awarded by Scotiabank as part of its partnership with the Canadian Photography Institute. For several years now, the bank has also sponsored the $50,000 Scotiabank Photography Award for mid-career and senior artists.
The jury for this year's New Generation Photography Award was Canadian Photography Institute director Luce Lebart, NSCAD professor Robert Bean, artist Stan Douglas and FotoMexico director Elena Navarro.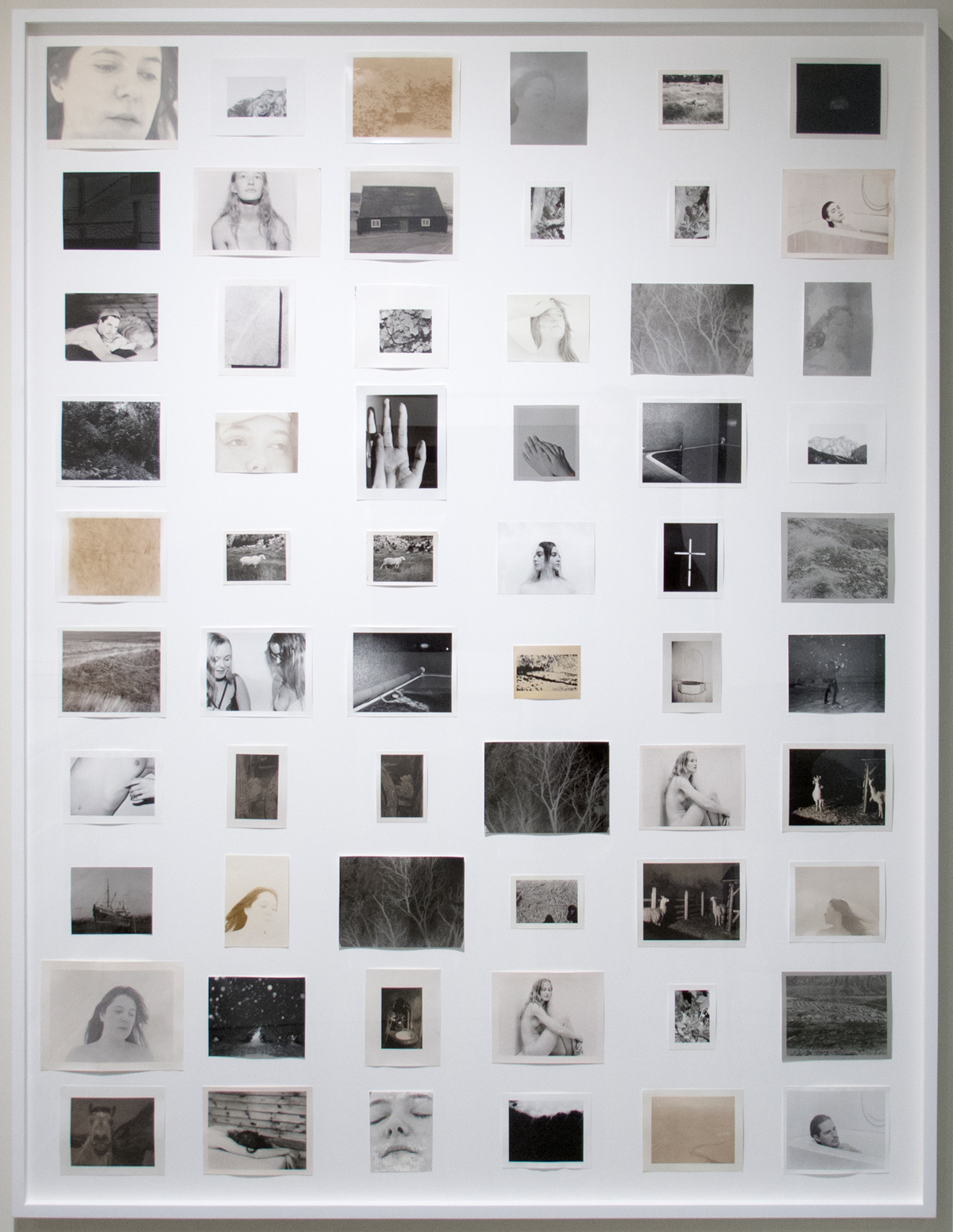 Deanna Pizzitelli, Koža (installation shot), 2015–2016. 60 toned silver gelatin prints, 167.6 x 132 x 5 cm. © Deanna Pizzitelli. Courtesy of Stephen Bulger Gallery.