With Frieze New York cancelled in response to the coronavirus pandemic, Frieze is debuting its digital Frieze Viewing Room platform this week—running a virtual art fair open to the public May 8 to 15, with an invitation-only preview on May 6 and 7.
Some Canadian dealers will be participating in this first virtual edition of the annual New York fair, which offers visitors access to 200 virtual viewing room spaces through both the mobile app and a web-based platform.
Bradley Ertaskiran of Montreal, originally slated for the Focus section of the fair, will use its viewing room to feature new paintings by Julia Dault, Shaan Syed and Veronika Pausova.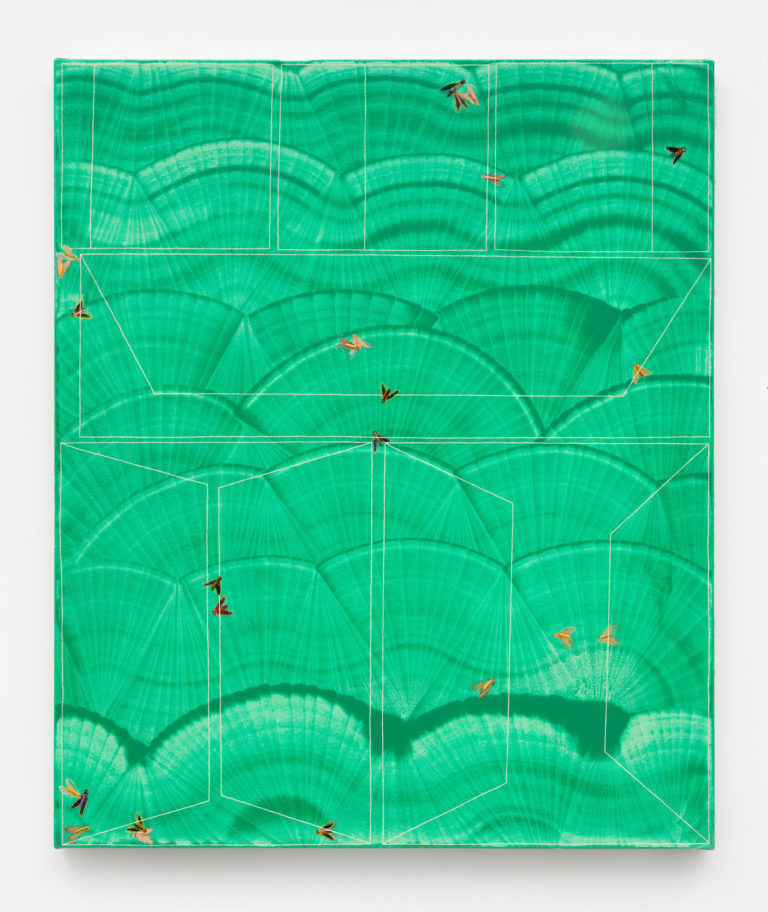 Veronika Pausova,
Days
, 2020. Oil on canvas, 36 x 30 inches. Courtesy Bradley Ertaskiran.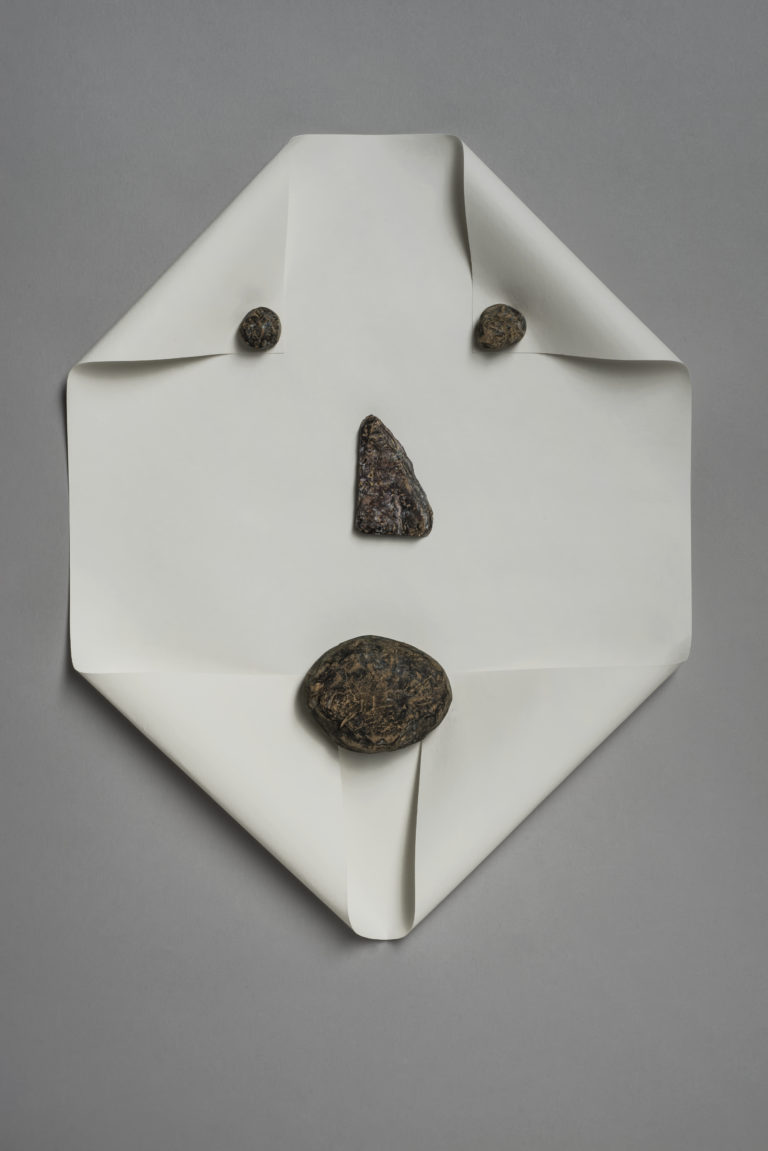 Michael Dumontier,
Untitled (rocks and paper) (face)
, 2014. Paper, glue, mdf, colored pencil. Courtesy the artist and MKG127.
MKG127 of Toronto—which was due to participate in Frieze New York for the first time this year—will use its viewing room to present new watercolours by Bill Burns, as well as new sculptures by Michael Dumontier and Roula Partheniou.
Unit 17 of Vancouver, which was due to appear in the Frame section of the fair, will  highlight multiple artworks by Derya Akay. One of the key works it's presenting, Red & Yellow Shelf, is an installation that includes a 3D-printed hyacinth, ash of burned artworks, butternut squash, pickling lime, seasonal flowers and wool yarn from an old sweater, among other materials.
Cooper Cole of Toronto, which was also due to appear in Frame, is highlighting works on paper by Jagdeep Raina, whose work typically spans "drawing, textiles, writing, and, more recently, video animation, photography and ceramics."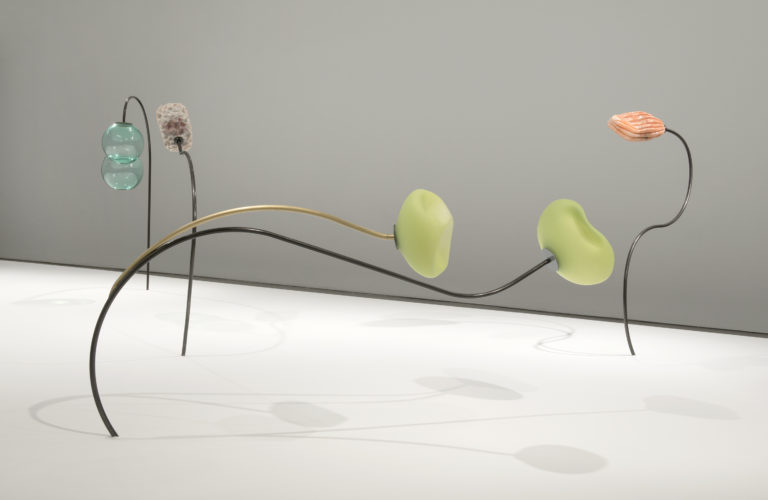 Jennifer Rose Sciarrino,
from root to lip
, 2019. Installation view at Mercer Union. Image courtesy of the artist and Daniel Faria Gallery.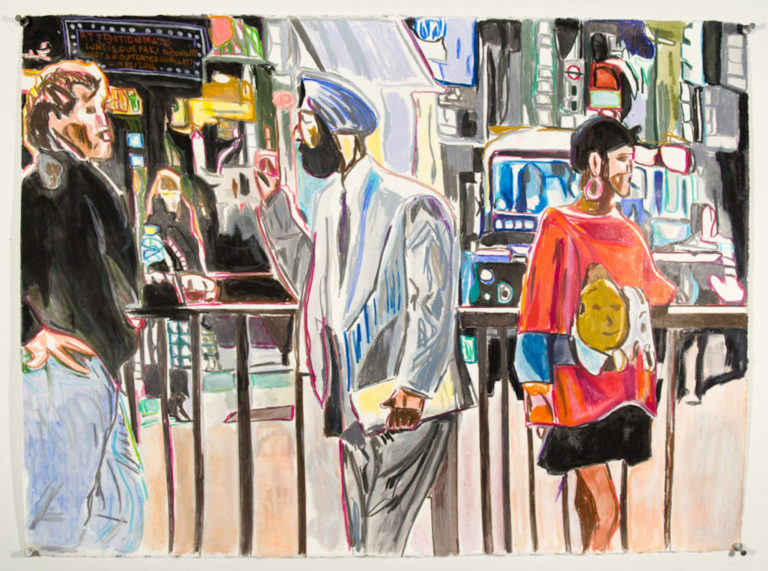 Jagdeep Raina,
Attentions mates! Why is our paki nationality not an outdated concept?
, 2017. Mixed media on paper, 22 x 30 inches. Courtesy Cooper Cole.
And Daniel Faria Gallery of Toronto announced a solo presentation of work by Jennifer Rose Sciarrino for Frieze Sculpture Rockefeller Center 2020, part of the Frieze New York Viewing Room.
In a recent video, Frieze New York director Loring Randolph touted the advantages of the digital approach. "Here you are going to find hundreds of artworks from over 200 galleries from around the world," Randolph said. "You can view videos of each artwork in detail, including being able to see two-dimensional wall-based work in a virtual space—or to scale in your own home."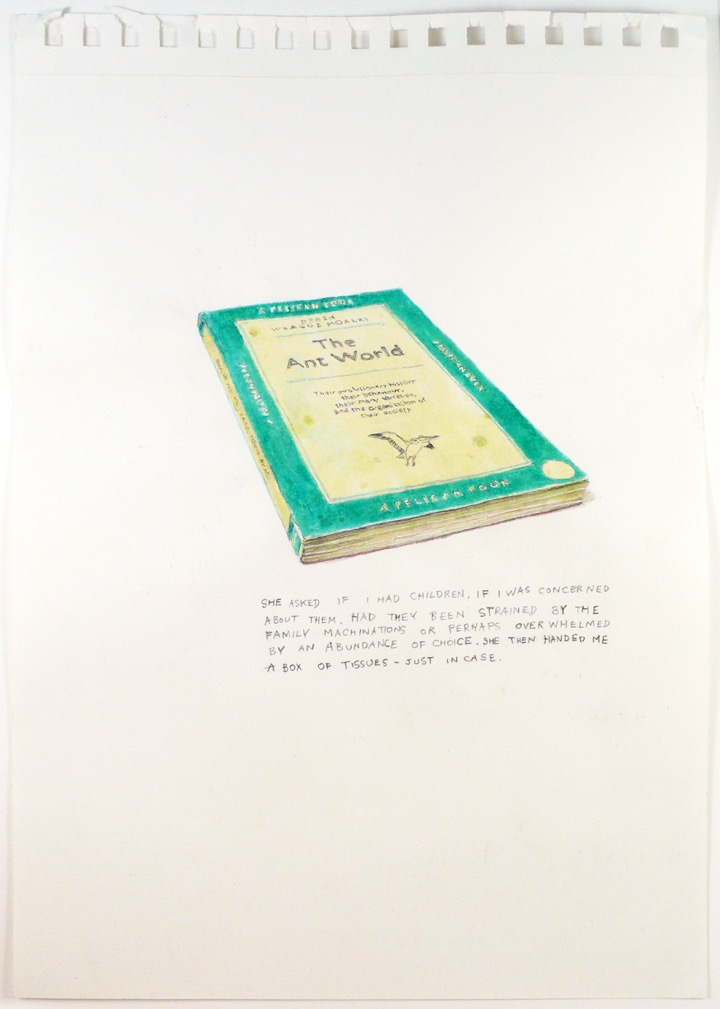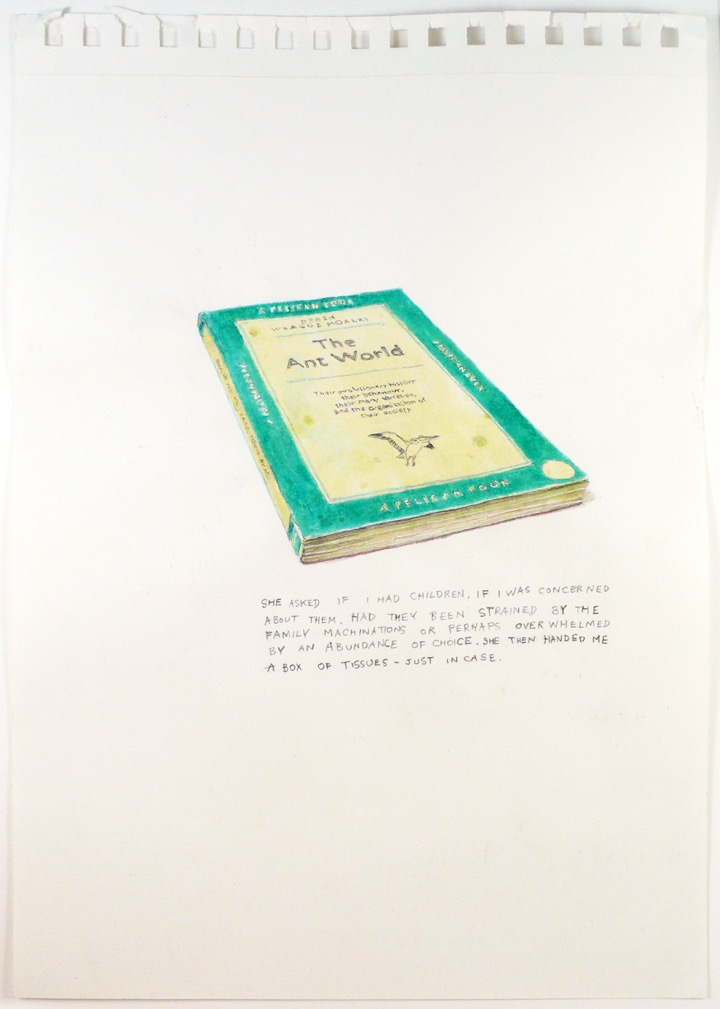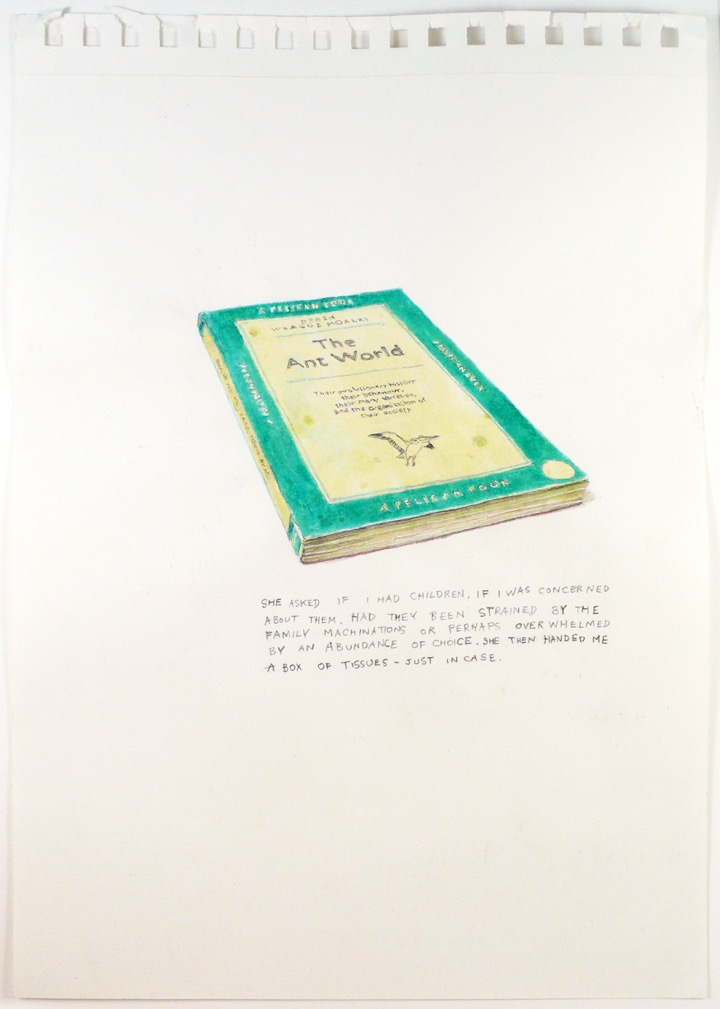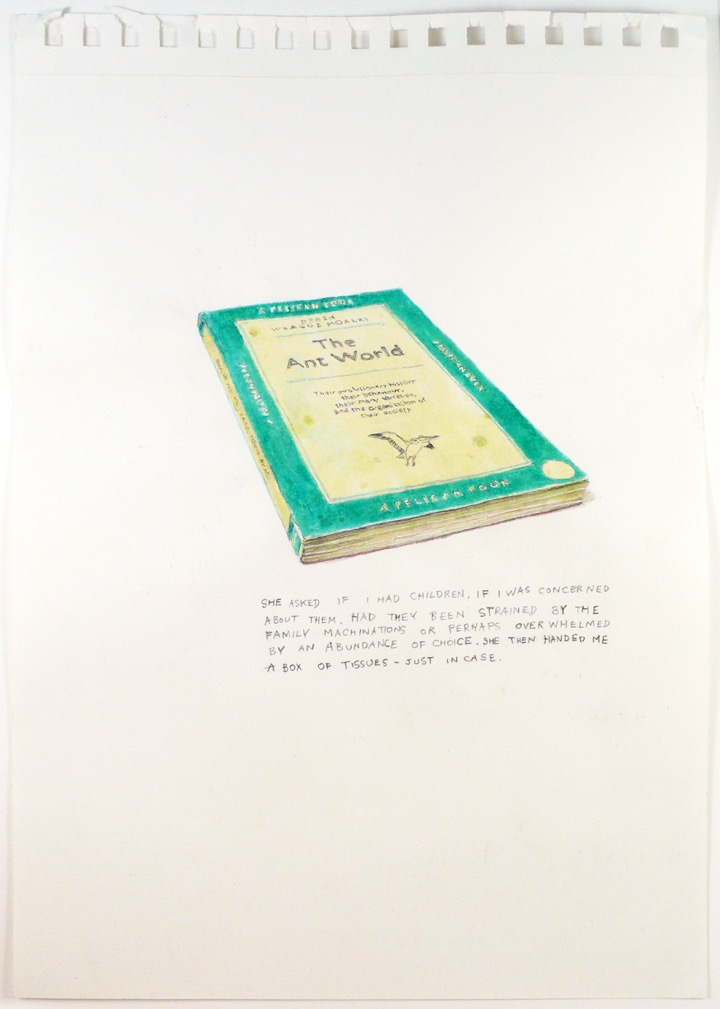 This article was updated on May 6, 2020.