As Jacques embarks on a new position as Remai Modern's New Head of Exhibitions and Collections/Chief Curator, she looks back at her achievements at the Art Gallery of Greater Victoria
As Jacques embarks on a new position as Remai Modern's New Head of Exhibitions and Collections/Chief Curator, she looks back at her achievements at the Art Gallery of Greater Victoria
Aganetha Dyck has made work with honeybees a hallmark of her multidisciplinary career, which encompasses sculpture, drawing and photography. In this interview with Tess Edmonson, Dyck discusses her current show at Confederation Centre Art Gallery, which literally brings her co-workers into the gallery space.
From Georgia O'Keeffe to Philip Glass, Canada's Maritimes have inspired many iconic American artists. Now, Quebecer Bertrand Carrière is retracing photographer Paul Strand's little-known trips to the Gaspé. Find out more in Bryne McLaughlin's interview.
There's no easy way to explain Daniel Cockburn's charming first feature, which opens Friday in Toronto, next week in Edmonton and at other Canadian venues this fall. Cockburn's work offers plenty to discuss around art and cinema, as evinced in this interview by David Balzer.
The first major retrospective of General Idea, "Haute Culture," opens in Toronto this Friday following spring praise in Paris. Find out more about the show's behind-the-scenes evolution as AA Bronson chats with Tess Edmonson.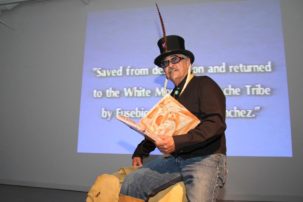 From Rebecca Belmore to Brian Jungen, a wave of First Nations contemporary art has swept Canada. It's worth remembering, though, that this wave has precedents in the 1970s. Find out more as curator Cathy Mattes tells Bryne McLaughlin about "the Indian Group of Seven."
Since the early 1970s, Montreal photographer Lynne Cohen has reshaped the way we see everyday spaces. Now, with a new $50,000 award under her belt and a group show about to open in Venice, Cohen talks with Bryne McLaughlin about her infiltrative oeuvre.
This week, the Canada Pavilion at the Venice Biennale launched its look at the art of Vancouver's Steven Shearer, who marries old-master awe with a hard, heavy-metal edge. Here, David Balzer chats with the project's lead curator and posts preview-peek pics.
The North American premiere of Thomas Hirschhorn's Das Auge (The Eye) has generated much debate in Toronto this spring. Find out more about Hirschhorn's take on ethics, form and audience in this pre-opening interview with critic Sholem Krishtalka.
Melding collage, photography and kinetic sculpture, Roy Arden's latest exhibition reframes his wide-angle view of the world. Now, in an interview with Bryne McLaughlin, Arden discusses production circuits, personal cosmology and past atlases.
Artists Anna Passakas and Radoslaw Kudlinski, better known as Blue Republic, have a knack for drawing perennial truths out of life's absurdities. Now Canadian Art's Bryne McLaughlin chats with the pair about "Weather Report," their latest Toronto exhibition.