Two years ago, emerging Canadian fashion designer Vejas Kruszewski graduated from high school in Montreal and moved to Toronto. Without so much as a CEGEP diploma and no formal training, he launched his label, VEJAS, using some $2,000 of his own savings.
Then, in June 2016, Kruszewski was awarded the LVMH Special Prize: 150,000 euros and a year-long mentorship by luxury conglomerate Moët Hennessey Louis Vuitton. At 19, he was the youngest nominee ever, competing against 23 shortlisted designers from 11 countries.
His oversized designed include loopy tees made of interlaced undershirts, breast-binging shearling bandeau tops, flight jackets reimagined as pants, skirts and in the silhouette of a kimono jacket, and raw-denim jeans studded with grommets.
"People seem to feel protected in my clothes," says Kruszewski, who cites the "final girl" concept in horror films as inspiration. The clothes don't fit the trope (virginal and fully clothed, imperious to vice)—they have more to do with survival, resilience. Kruszewksi wants his clothes to be wearable, and his designs are built with movement in mind.
Kruszewski's other influences are harder to pin down. He gets inspired by objects, such as Constantin Brancusi's sleeping heads, or the look and feel of a fabric. But much of his philosophy is based on best business practices.
He chose to bypass Toronto Fashion Week, now defunct, and instead showed his first two seasons in New York. The city was quick to embrace him. Headlines read: "How Vejas is changing New York fashion," "Rising designer Vejas is New York's secret treasure." After the LVMH nomination, he departed to Paris, where his orders tripled.
Who gets to claim him? The city that holds him, or the city that made him?
He outsources cut-and-sew items to a factory down the street from his small Chinatown studio in Toronto, but Kruszewski still produces certain items, like an oversized leather bomber with the texture of a bruised peach, in-house.
"No one [in Canada] can do it at the right technical level," explains Kruszewski, echoing a common gripe in the domestic manufacturing industry, which was gutted of skilled workers in the years following NAFTA.
Among other things, the designer wants a bigger studio, and to add shoes and handbags to his line. Logistics dictate that a move abroad, to a city with the technology and artisans to produce his pieces, as well as a significant fashion press and market, would make his dream feasible. So, like many artists in off-centre cities across the world, Kruszewski faces the eternal big-fish-in-a-small-pond dilemma: aspire at home, or swim out in search of success.
This spotlight article, adapted from the Fall 2016 issue of Canadian Art, has been generously supported by the RBC Emerging Artists Project.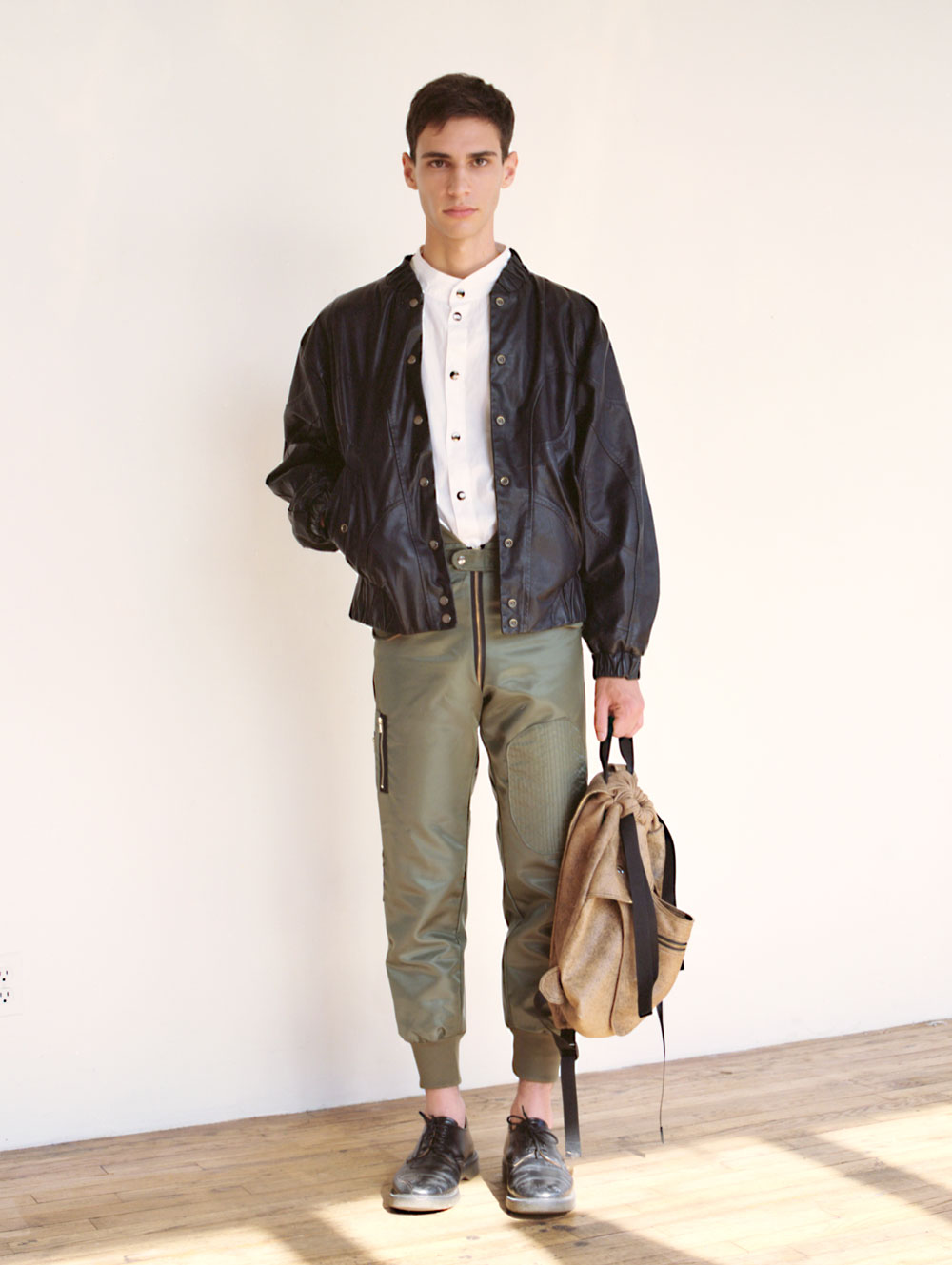 Look from the VEJAS Spring/Summer 2016 collection. Photo: June Canedo.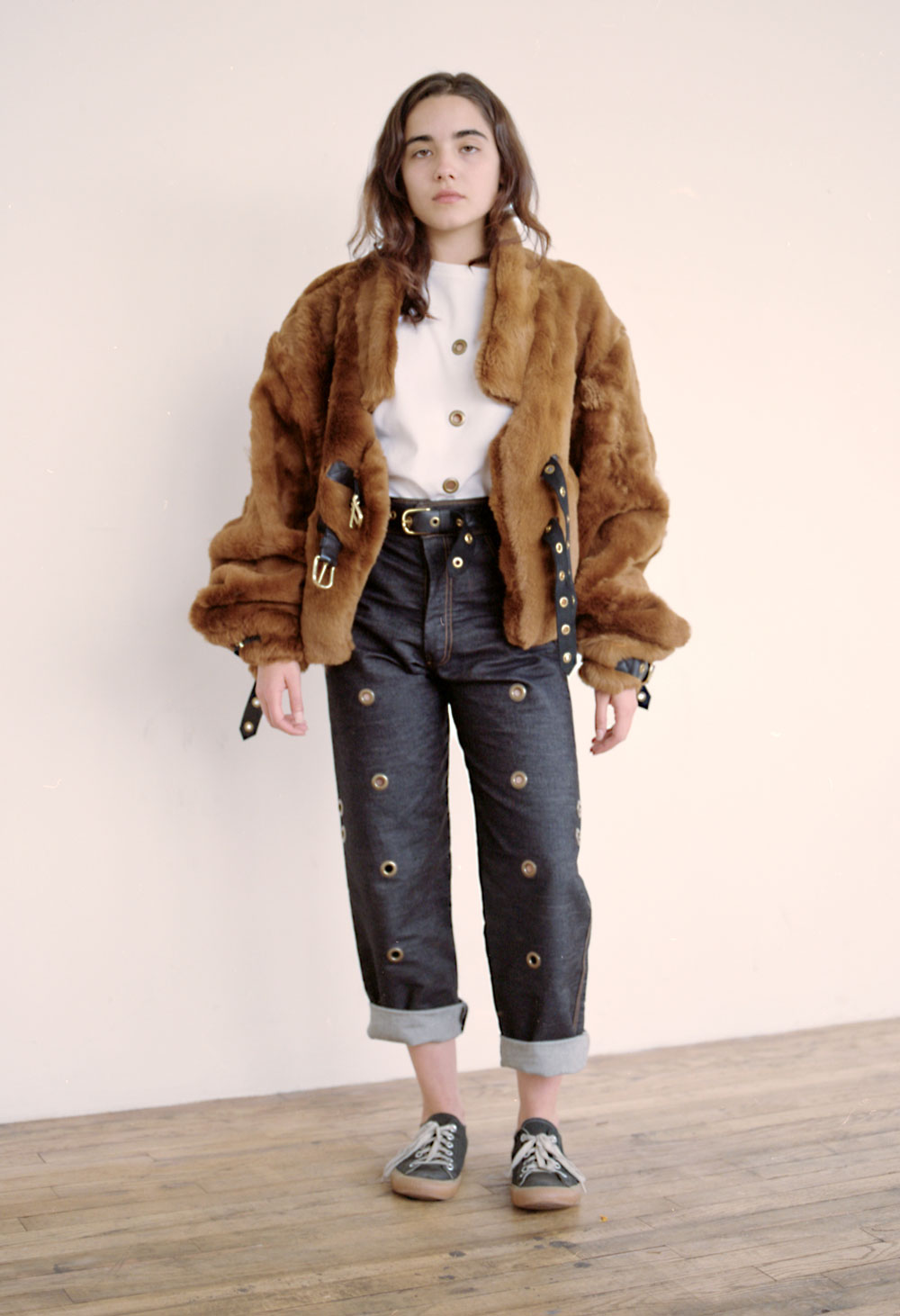 Look from the VEJAS Spring/Summer 2016 collection. Photo: June Canedo.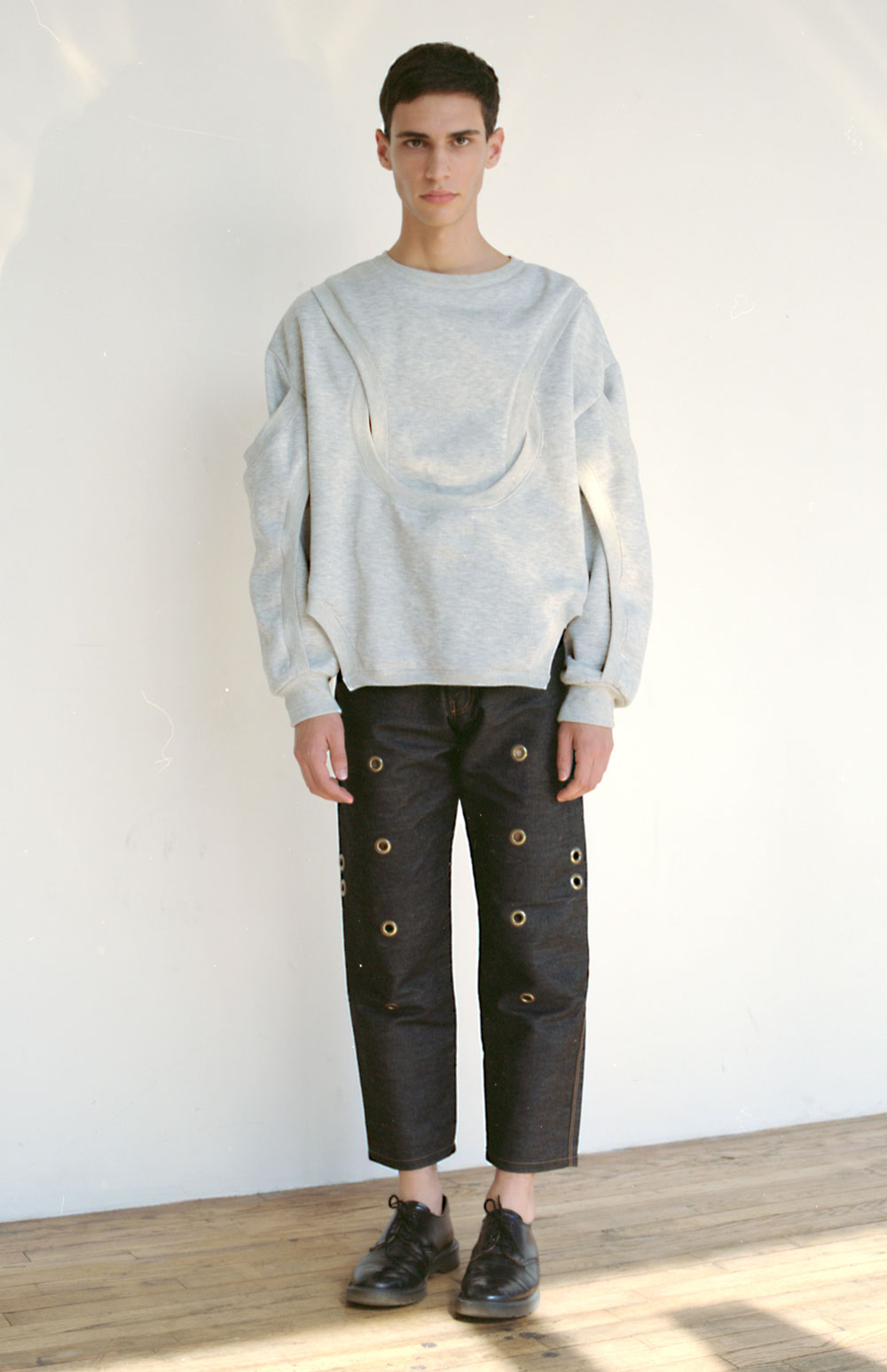 Look from the VEJAS Spring/Summer 2016 collection. Photo: June Canedo.