Montreal's Papier, now in its 16th year, is an art fair focused entirely on the promotion of works on paper, including drawings, photography, paintings, collages, sculptures and more. This year's edition sees 38 galleries, with 16 of those travelling in from outside Montreal, take over the more than 100-year-old, 30,000-square-foot industrial building in the Old Port known as Hangar 16—a far cry from previous iterations hosted in a tent downtown. With a steady rate of commercial success and a throng of visitors that includes a core group of Canada's best collectors, participating galleries are eager to show off their most attractive works in booths fit to burst.
At Thursday's fair preview, managing editor Rosie Prata took stock of what was on offer and selected some stand-out works from this year's edition.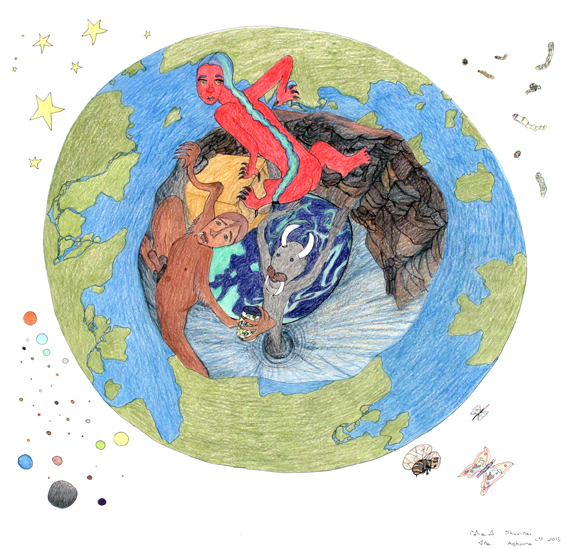 Shuvinai Ashoona at Feheley Fine Arts (B01)
The four large works by Cape Dorset's Shuvinai Ashoona occupying a wall of Feheley Fine Art's booth are utterly captivating, particularly the three showing views of Earth at various zooms from the perspective of the cosmos above. Fantastical beings—some with faces of detached bemusement and others with eyes wide and jaws agape in horror—crawl, spin out or are otherwise ejected into the ether, joined by buzzing bees and fluttering butterflies seemingly unperturbed by the chaos throbbing around them.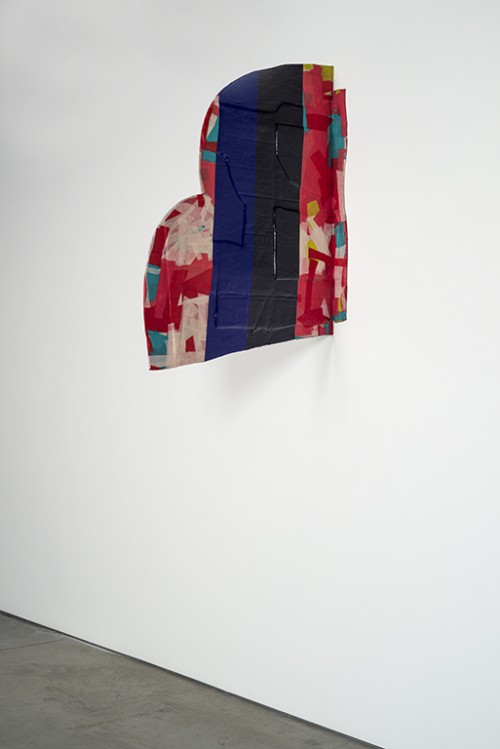 Fabienne Lasserre at Parisian Laundry (E03)
Ottawa-born, Brooklyn-based Fabienne Lasserre creates playful sculptures that evoke joy and whimsy as well as a sense of precariousness, vulnerability and imperfection. At Parisian Laundry's vibrant booth this year, Toi juts out of the wall like a lopped-off fragment of a cartoon cloud: bold, proud and gleaming, but covered in a colourful patchwork of linen strips that resemble makeshift bandages.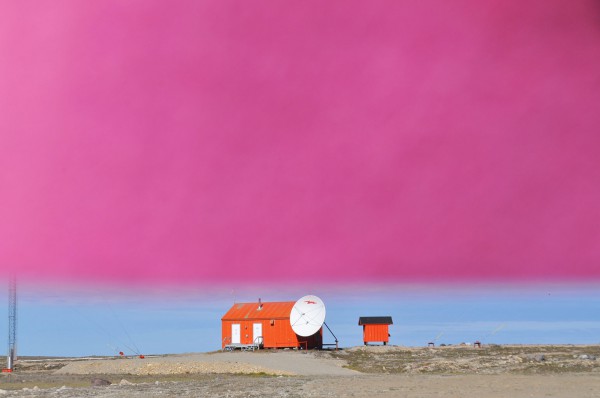 Jessica Houston at Art Mûr (H03)
Art Mûr has made a wall that resembles a box of watercolour paints, with a stack of four Arctic scenes by photographer Jessica Houston—enlivened by vivid washes of Cadmium Red, Viridian, Manganese Blue and Opera Rose—next to a large work by Patrick Bérubé that sees a gold-plated steel saw cutting itself out in a circuit from a digital-mounted dibond square of French Ultramarine. A stack of coloured squares by Claude Tousignant, in hues that correspond to the sequence of Houston photographs, completes the effect.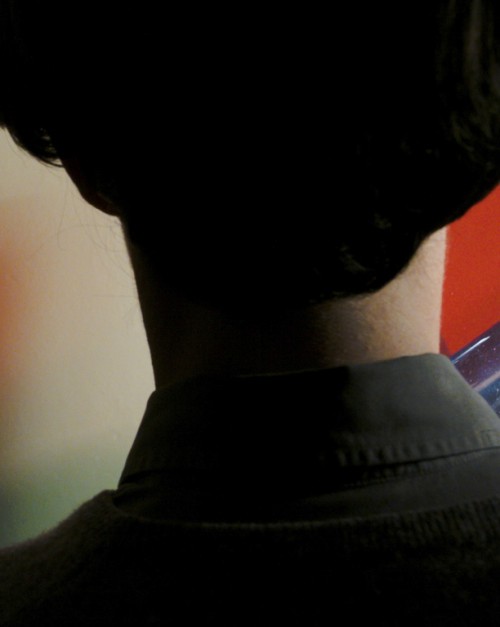 Julie Favreau at Battat Contemporary (E02)
A grid of four intimate studies of the nape of a neck by Julie Favreau show a figure drifting in and out of abstraction as she becomes engulfed in shadow, flattening into a black shape against a soft and muted coloured background. It's how the world looks through half-open eyelids in the moments before sinking into peaceful sleep, or through a camera lens while a person hurriedly adjusts their focus to capture an image of their beloved in an unguarded moment.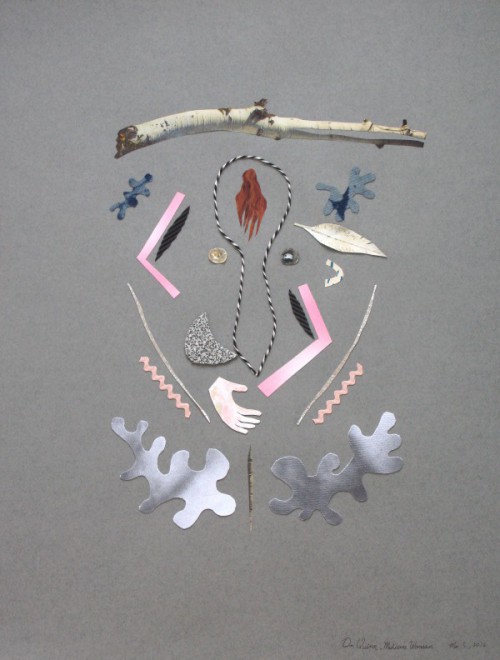 Robb Jamieson at Galerie Laroche/Joncas (G03)
Robb Jamieson's collages yearn for an era not so far gone. Dr. Quinn, Medicine Woman pays homage to a TV show that only '90s kids will remember, and the one hanging in the booth (Courage! Courage!) is saturated in Zinka-sunscreen hues of electric blue and pink. Carefully cut-out images from old magazines are artfully composed into humorous scenes, with scraps of sunbleached white and blue denim, seashells, string, crinkled tinfoil and bits of leather—the sort of stuff you might find at the bottom of your knapsack after a totally awesome month at summer camp—add to the nostalgic vibe.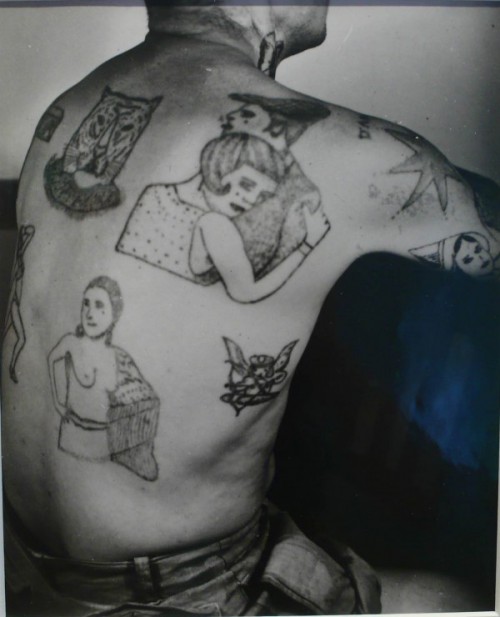 Anonymous at Art 45 (F04)
With loud and bright statement works calling out for attention in the majority of the booths, Art45's neat selection of small-scale silver-gelatin prints offered some welcome respite. A set of three black-and-white photographs no bigger than an iPhone screen by Charles Gagnon from the late 1970s are hung alongside a study of an electrical socket by Lynne Cohen from the same era. Intimate portraits of tattooed torsos—the one on display was unsigned, undated and untitled—caused my mind to pause and hush for a moment.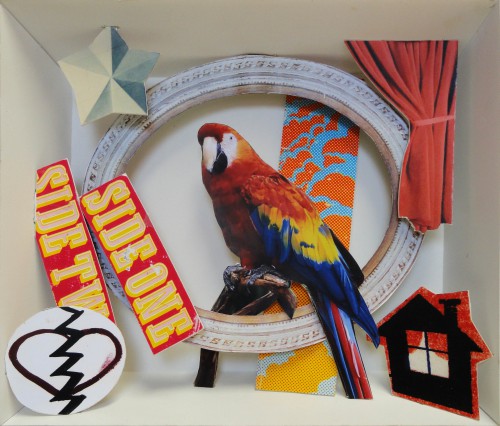 David Elliott at Joyce Yahouda Gallery (J01)
Joyce Yahouda Gallery gets top marks for its installation strategy: this booth is an exhibition in miniature that achieves the feat of being more like a small, curated boutique than a busy, haphazard market stall. There's focused attention on the work of David Elliott, with 30 or so of his three-dimensional collage boxes in various sizes laid out on shelves like brand-new shiny toys in their boxes. The set-up is enticing and smart, because it's obvious that while each work would look great solo, they play well together, so bringing a grouping of them home would be even better.