Presented By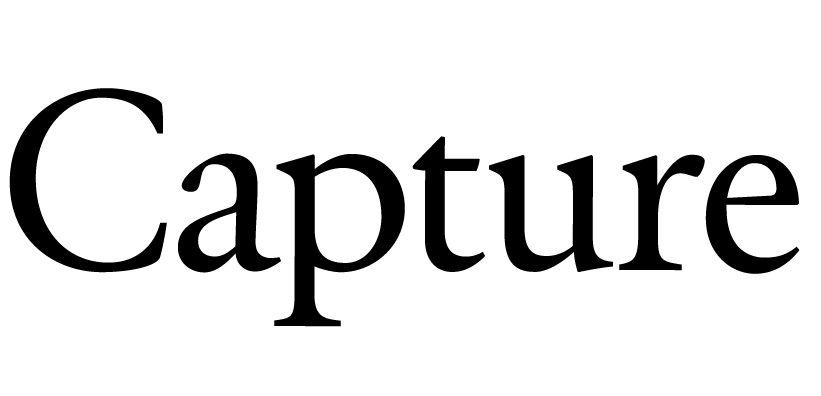 Launched in 2013, Capture Photography Festival is Western Canada's largest lens-based festival. Capture's vision is to connect Vancouver to the world through lens-based art, and it is devoted to presenting compelling and urgent work by local and international artists annually. Every April, photography and lens-based art is exhibited at dozens of galleries and other venues throughout Metro Vancouver as part of the Exhibition Program, alongside an extensive Public Art Program, a youth-oriented Learning Program and an Events Program that includes tours, films, artist talks and community events.
Capture is particularly celebrated for its Public Art Program, and its signature project on the facade of the BC Hydro Dal Grauer Substation will feature a new commission by Mi'kmaq artist Jordan Bennett. Bennett took inspiration for al'taqiaq: it spirals from a photograph of a Mi'kmaq porcupine-quill basket created by his ancestors, an object currently held in the collection of the Museum of Vancouver. Drawing on the colours, patterns and history of this basket, he arrived at the final work for the Dal Grauer Substation Public Art Project: a photographic work featuring a brightly painted moose skull that was gifted to the artist by a family friend who harvested the moose in Bennett's home community. Other artists participating in public art installations for 2021 include Vikky Alexander, Anique Jordan, Meryl McMaster and Steven Shearer.
Capture's Featured Exhibitions for 2021 include two group exhibitions, one presented at the Vancouver Art Gallery and the other at The Polygon Gallery. "Pictures and Promises," drawn from the Vancouver Art Gallery's rich permanent collection, features approximately 30 artists whose works connect with and critique the conventions and formal language of consumer culture, mass media, fashion and advertising. A collaborative venture between Capture and the Vancouver Art Gallery, "Pictures and Promises" includes a wide range of lens-based artists—historical and contemporary, local and international—who speak to the pervasive nature of photographic imagery and how society at large is shaped by image culture. "Feast for the Eyes: The Story of Food in Photography," on view at The Polygon Gallery, explores the rich history of food as one of photography's most prevalent and enduring subjects. Featuring works by some of the most important artists of the past century, the exhibition foregrounds select images within a history of artistic, commercial, fashion and science photography, providing an unexpected and remarkable survey of food's central role in our lives.
The 2021 Selected Exhibition program was juried by Claudia Beck, writer, curator and collector; Tarah Hogue, writer and Curator, Indigenous Art, at Remai Modern; Ann Thomas, Senior Curator of Photographs at the National Gallery of Canada; and Emmy Lee Wall, Executive Director for Capture Photography Festival. Twenty-three exhibitions will be presented at various galleries across Metro Vancouver, showcasing the diverse possibility of lens-based practices.
Capture will also present videos documenting many of our projects as well as artist talks with Jordan Bennett, Aaron Jones, Yumna Al-Arashi and Zinnia Naqvi, and curator talks with Susan Bright and Denise Wolff, as well as Grant Arnold and Emmy Lee Wall. For more information please visit us at capturephotofest.com and follow us on Instagram at @capturephotofest.