Canadian artist Lani Maestro—who was born in the Philippines and is also based in France—is gearing up to exhibit at the Venice Biennale's Philippine Pavilion.
The Philippines' project, titled "The Spectre of Comparison," is a two-person exhibition also featuring the work of painter Manuel Ocampo.
Joselina Cruz, director of the Museum of Contemporary Art and Design Manila, specifically chose Maestro's and Ocampo's work for the Venice project as a means of proposing "a reading of both the Philippines and the West."
"I thought that Lani's practice had, as one of its key, fundamental elements, something which echoed the idea of what I was trying to put across in Venice," Cruz told Canadian Art in an email. "Her work leans into the space where her condition as émigré to Canada from the Philippines is well articulated politically vis-à-vis the Philippines—but her work is not just about social politics. It also considers her ground as female. The minimalist nature of her work and her projects, and how these can produce potent critique, is also interesting for me, and will create the powerful balance and tension I am hoping to have within the exhibition."
Maestro—a former NSCAD University and Concordia University art professor who immigrated to Canada at the age of 25—believes that artists shouldn't shy away from critical approaches in their work.
"I want to make it known especially for young artists, that it is important to be independent and that it is possible to continue making art in a manner that is critical, social as it is simultaneously wild and sensual," Maestro told Planting Rice following her win of Canada's prestigious Hnatyshyn Visual Art Award in 2012, adding that means developing "a practice that does not just to cater to the demands of the art market."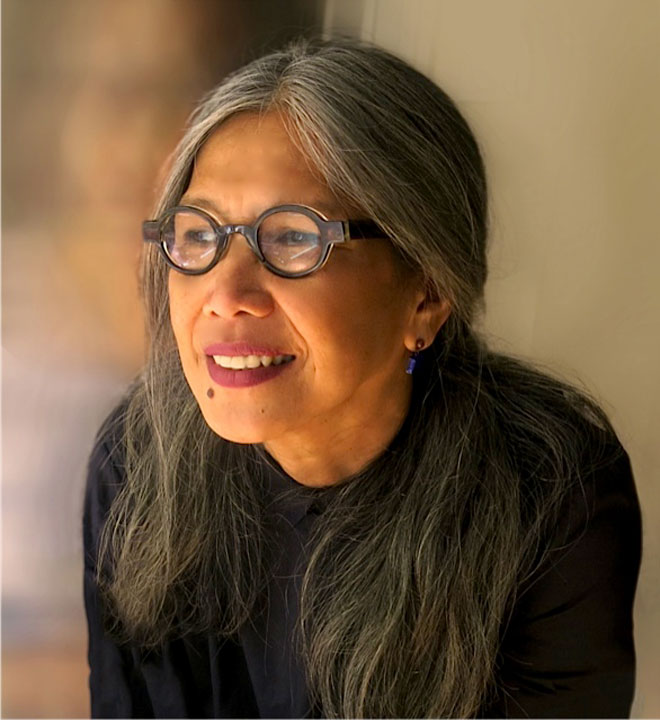 Artist Lani Maestro was born in the Philippines in 1957, immigrated to Canada in 1982, and taught for many years at NSCAD University and Concordia University. She also maintains a studio in France. Photo: via Museum of Contemporary Art and Design Manila.
One prime example of Maestro's practice is her neon piece No Pain Like This Body (2010/2017), which is being distributed as a press image by the Philippine Pavilion organizers. (Though it is unconfirmed whether this particular work will be in the Venice show, Cruz said that "a mix of older work and a new commission" by Maestro will be shown at the Philippine Pavilion, including "one to two of her works…created and shown in Canada.")
Originally developed for a show at Centre A in Vancouver, No Pain Like This Body was inspired by a walk Maestro took around Vancouver's Downtown Eastside in 2008.
"She was shocked by the neighbourhood's poverty, racial strife, homelessness, prostitution and drug abuse," the Winnipeg Free Press reported in 2011 about the development of this neon artwork. "No pain like this body, the title of a raw 1972 novel by a Trinidadian immigrant to Toronto named Harold Sonny Ladoo, suddenly came to her mind. Maestro, an immigrant from Manila, Philippines, knew she had to address the suffering of the Downtown Eastside in the installation she'd be creating for Centre A, a gallery in the heart of the troubled area."
During its original installation in Vancouver, No Pain Like This Body, and its accompanying piece No Body Like This Pain, was visible from the street and sidewalk.
"My work always tries to have a conversation with where it's going," Maestro told the Winnipeg Free Press of this installation decision. "It embraces and talks to its context."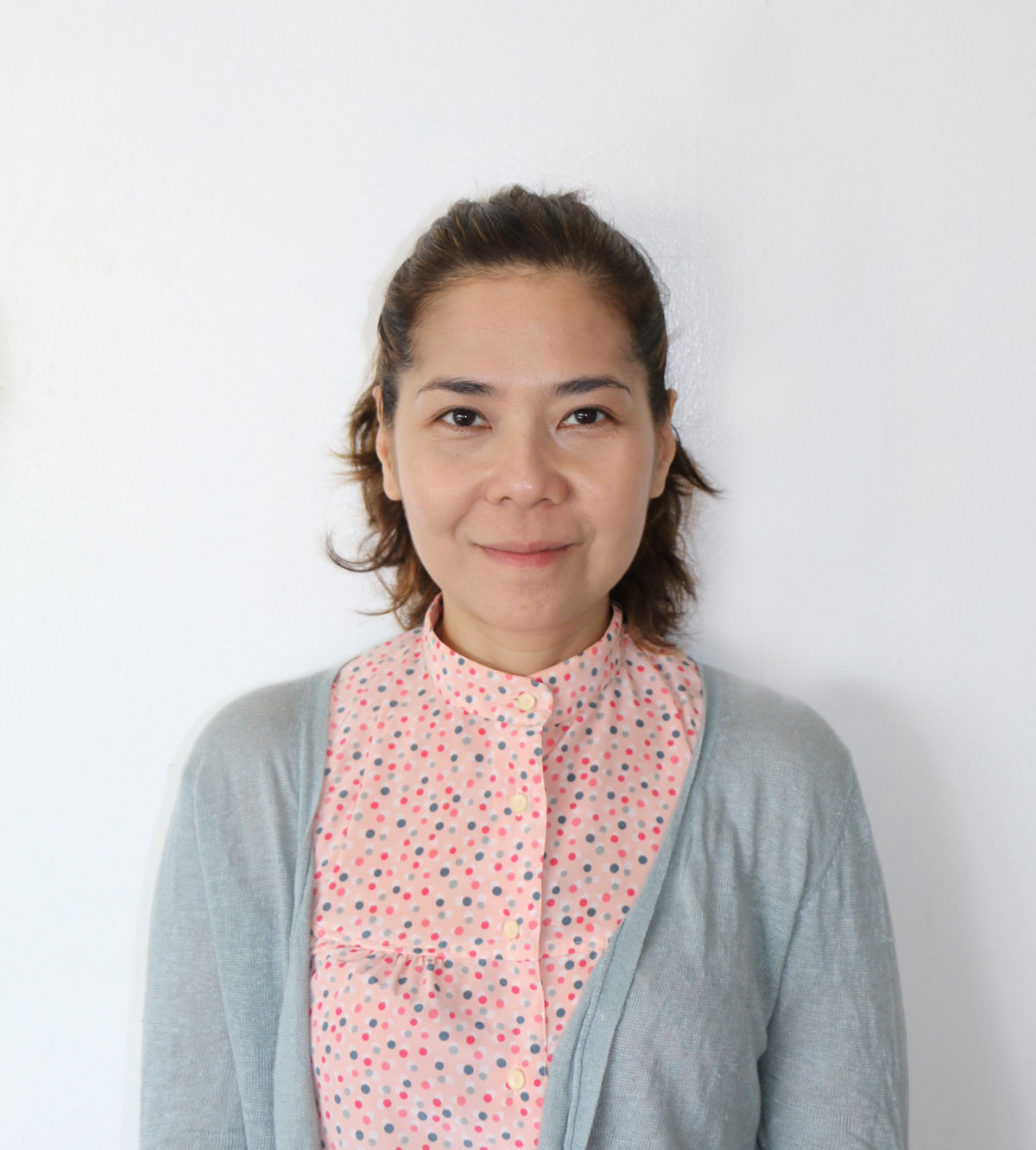 Curator Joselina Cruz first encountered Lani Maestro's work as an intern at the Sydney Biennale in 1998; now, as a curator at Museum of Contemporary Art and Design Manila, she is going to present it at the 2017 Venice Biennale. Photo: via Museum of Contemporary Art and Design Manila.
And though Maestro's work has embraced local Canadian contexts, it has also been shown quite widely—including at the 2009 Sharjah Biennal, the 2004 Busan Biennal, the 1997 Istanbul Biennale and the 1986 Bienal de la Habana, where she received the Bienal Prize.
"I've been aware of Lani's work since the late '90s, when I came across her work during the [1998] Sydney Biennale, curated by Jonathan Watkins," Cruz explained. "I initially worked with her as an intern for that biennale. Later, I worked with her two more times when I returned to Manila while at the Lopez Museum, and several years ago at MCAD."
Born in the Philippines in 1957, Maestro now produces much of her work from her studio in Normandy, France. Her most recent series of major Canadian exhibitions took place at Centre A in Vancouver, Plug In ICA in Winnipeg and Darling Foundry in Montreal in 2010 and 2011.
"I think that the project that Lani will be producing in Venice is a product, not only of her being Filipino, but also of her being Canadian, and as well as the various locations she has found herself in during her life," stated Cruz. "The complexity of places and contexts, practice and production that Lani occupies is one of the many reasons that makes her presence important in Venice."
The Philippine Pavilion in Venice will be open to the public from May 13 to November 26, 2017.