Cree artist Judy Anderson, from Gordon First Nation, has won the Salt Spring National Art Prize.
Anderson, who is based in Calgary, won for her work This one brings me the most pride—a piece combining beads, moose hide, otter skin and a goalie mask to honour the people in her life, in particular her youngest son, Riel.
Anderson began working on the piece during a residency at the International Studio and Curatorial Program in New York.
"I started working on the piece there in April of 2016, but I'd say in total it would have taken me three months full-time to complete it," Anderson said in a release.
This one brings me the most pride is representative of Anderson's wider practice, which includes beadwork, installation, hand-made paper, painting, three-dimensional pieces and collaborative projects.
She describes her work as "deeply personal with a focus on issues of spirituality, family, graffiti and popular representations of Aboriginal people."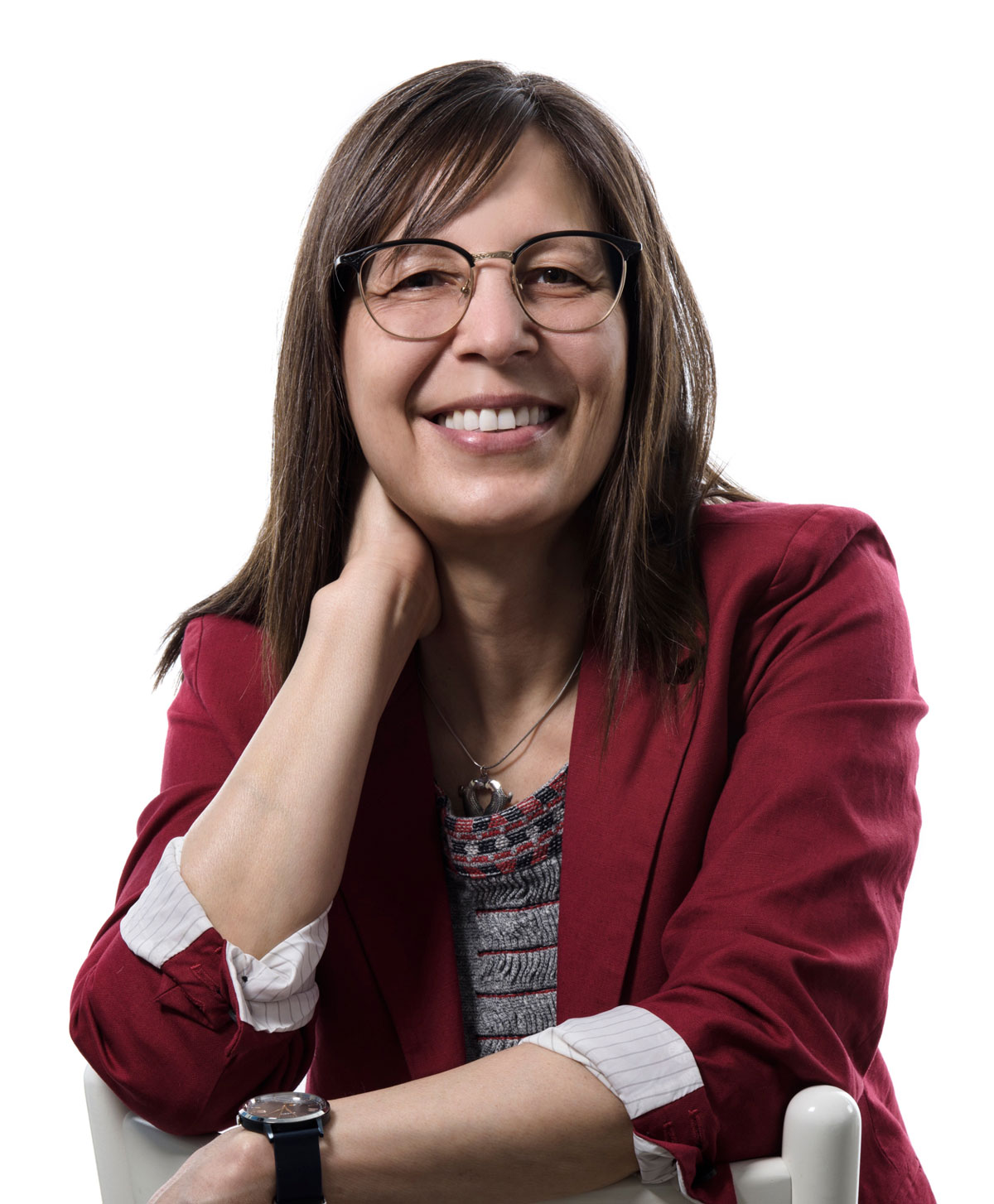 Judy Anderson's artwork This one brings me the most pride integrates beadwork, moose hide, a goalie mask and other elements.
Anderson is currently assistant professor in the art department at the University of Calgary. Earlier this year, she also won renown for transforming her son Cruz's graffiti into beadwork pieces.
As winner of the Salt Spring Prize/Joan McConnell Award, Anderson receives $12,000 in cash, plus a residency on Salt Spring Island.
"When I visited the [prize] exhibition in September, there were so many works I admired that I had no inkling I would win," Anderson said in a release. "I was at home in the evening when I learned I had won, and I immediately shared the news with my family."
Seven other awards were also presented under the SSNAP banner this weekend.
Three Juror's Choice Awards of $2,000 each were awarded—one by each prize juror. The jurors were David Garneau, associate professor of visual arts at the University of Regina; Denis Longchamps, artistic director and chief curator of the Art Gallery of Burlington; and Naomi Potter, director/curator of the Esker Foundation of Calgary. Their juror's awards went to Jan Little of Kaleden (selected by David Garneau), Katherine MacNeill of Oliver (selected by Naomi Potter), and Diana Thorneycroft of Winnipeg (selected by Denis Longchamps).
Three People's Choice Awards, selected by public vote, were also announced. Garry Kaye of Salt Spring Island won the $3,000 first prize there, Peter McFarlane of Salt Spring Island won the $2,000 second prize, and Dave Parsanishi of Port Alberni won the $1,000 third prize.
Finally, the Award for Outstanding Salt Spring Artist went to Garry Kaye; that award came with a prize of $1,000.
The Salt Spring National Art Prize is only in its second year. The prize is an initiative of the Salt Spring Arts Council. The third edition of the Salt Spring National Art Prize will take place in 2019.