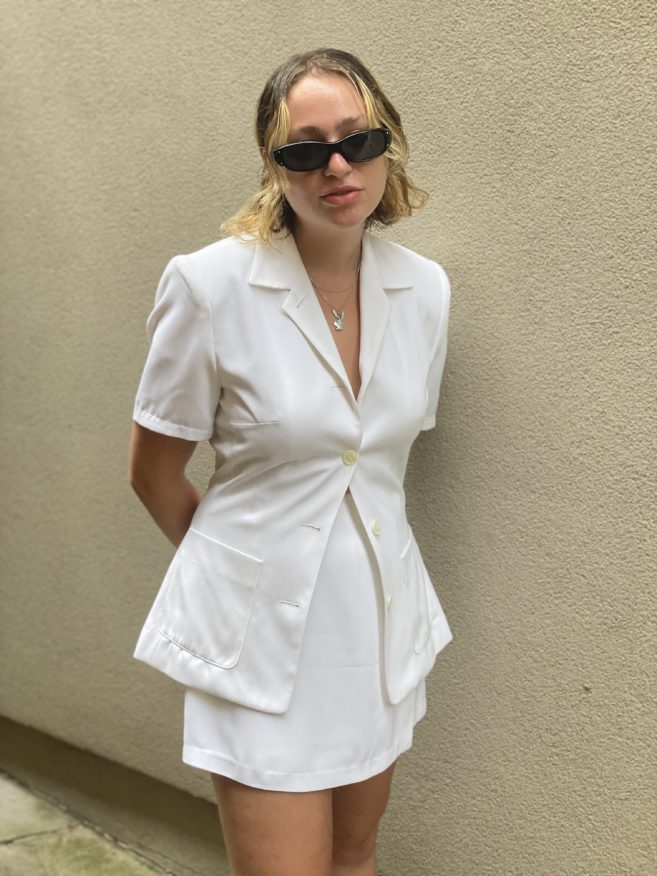 Canadian Art is pleased to announce that Chelsea Rozansky has been awarded our Summer 2020 Editorial Mentorship, an 11-week, full-time position intended to develop aspiring writers' expertise in art-magazine publishing.
Chelsea Rozansky is a writer from Toronto. Since 2018 she has held the position of writer in residence at C Magazine, where she continues to engage in an intensive research project in the magazine's archives. Motivated by strains of Jewish Messianic thought within Marxist critics of historicism, her research at C focuses on questions around attribution, notability and collective labour within contemporary art discourse. Most recently, Rozansky curated the exhibition "Once Very Familiar" at United Contemporary, where, acting as a jack of all trades, she holds the position of gallery assistant. Rozansky has worked in various capacities at Carbon Arc Cinema in Halifax and Brick magazine in Toronto. Rozansky's writing has appeared in Afterimage: The Journal of Media Arts and Cultural Criticism, Peripheral Review, ARTORONTO, Brick: A Literary Journal and C Magazine, among others. Last spring she gave a public talk at the artist-run gallery Bunker 2. She presented her essay "In the footsteps of the Flâneuse: from Virginia Woolf's 'Street Haunting' to Agnès Vardas's Cléo from 5 to 7" at an academic conference hosted by the University of King's College, from which she has a combined honours bachelor's degree in journalism and contemporary studies.
Rozansky began the mentorship on July 7, and will be working on the production of the Fall and Winter 2020 issues of Canadian Art.
ABOUT THE EDITORIAL MENTORSHIP
Canadian Art is committed to mentoring the next generation of art writers in Canada. The Canadian Art Editorial Mentorship is a national quarterly program for a current or recent undergraduate, graduate or other post-secondary student with an interest in developing expertise in the realm of professional art-magazine publishing.
Supported by the RBC Foundation. The RBC Foundation is committed to supporting emerging artists and writers from across Canada and is proud to support Canadian Art's Editorial Mentorship program.