Earlier this month, Canadian Art's Angel Callander and Joy Xiang sat down with Barbara London at Toronto's InterAccess to discuss all things media.
Joy Xiang: You were in conversation with Lisa Steele recently—have you known each other for a long time?
Barbara London: I can't remember when I first met Lisa, but she and I certainly met somewhere around 1974 or 1975. Once I started to develop the video exhibition program for MoMA, I looked around. I was very curious about what was happening in other cities and countries, and of course Canada is right across the border. So I knew Lisa and had long talks with her pretty early on, and with Colin Campbell and all these other artists too.
JX: Those names are so entrenched in Canadian video art history—along with Kim Tomczak and the other founding members of Vtape, Susan Britton, Rodney Werden, Clive Robertson and many other familiar names carried from that time, like Vera Frenkel, Michael Snow, Paul Wong—what did you think about Canadian video art in its burgeoning years? Were there a lot of connections between the New York and Canadian scenes? 
BL: Certainly artists, when they could, were travelling. Artists like Dan Graham and Martha Rosler were going to Nova Scotia College of Art Design because Garry Neill Kennedy and the team in the 1970s were very active. I remember hearing that Garry actually took one salary and divided it up so he could bring Vito Acconci, Martha, Joan Jonas, just all kinds of people who could come up during a semester. He thought it was better to have the students hear from the [artists directly] than to read [about them].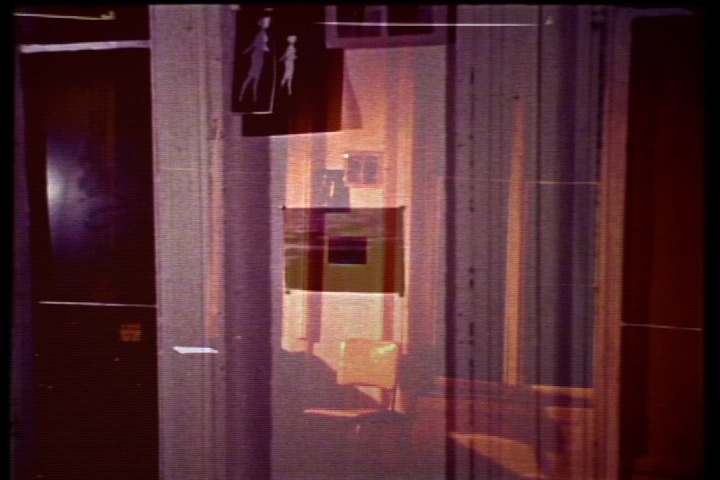 Michael Snow,
WAVELENGTH (For Those Who Don't Have the Time)
, 1966-67/2003. 15 min. Colour, sound. Courtesy Electronic Arts intermix.
JX: Are there other Canadian media artists from that time who were notable to you, or characteristics specific to Canadian artists?
BL: Definitely. I would always talk to everybody before I went off on a research trip. One person who always shared information was Dan Graham—and Dan was in Vancouver, in Toronto, in Halifax. He would tell me about how the Canadian scene is very fractured—that it is by geography and that it's very different. I used to joke with Lisa about how the politics here were very different from how artists in the States dealt with politics. It was something that had to do with very local issues. Vancouver had Ian Wallace, and then the next generation was Jeff Wall, but they were so theoretical, so cerebral. They had their own thing. I was very aware of all of this.
JX: In 1983, you curated "Video Art: A History" at MoMA. You seem to have been innately aware, as you were documenting and also writing this history, of historicizing video art as it was being made. How does the story of video from the viewpoint of the 1980s differ from the story of video art today, as you tell it in this new survey?
BL: I started the video exhibition program at MoMA in 1974, and we started to acquire video in 1975. It was only a handful of works: Nam June Paik, Global Groove; Joan Jonas, Vertical Roll; Richard Serra, Television Delivers People; Martha Rosler, Semiotics of the Kitchen. Once we had enough material, my colleagues said to me, "Okay, now you can do a collection show." I was trying to give the collection gravitas, and also a way to interest collectors and trustees enough to take it seriously. Maybe they wouldn't sit and watch everything, but they could be introduced to it. I could try to get their enthusiasm.
JX: Right, there was a strategy to historicizing it in the moment, in order to get other people on board.
BL: Yeah. I knew that I had to keep all the archives and files up to snuff so that they could be used, and so that they could function in the future. I would come up with all kinds of ideas for show titles and themes and maybe I would do six a year. Now I look back and think, "That was a pretty stupid idea," [laughs] but when you're in the middle of it, you're trying your hardest to make sense of what's going on.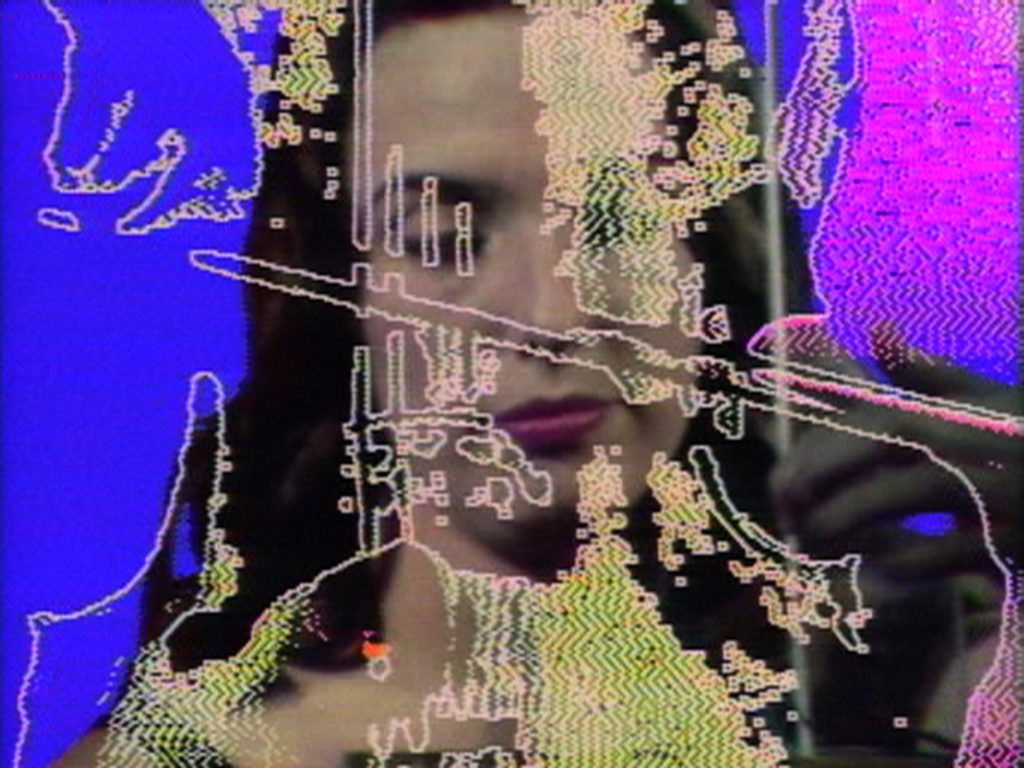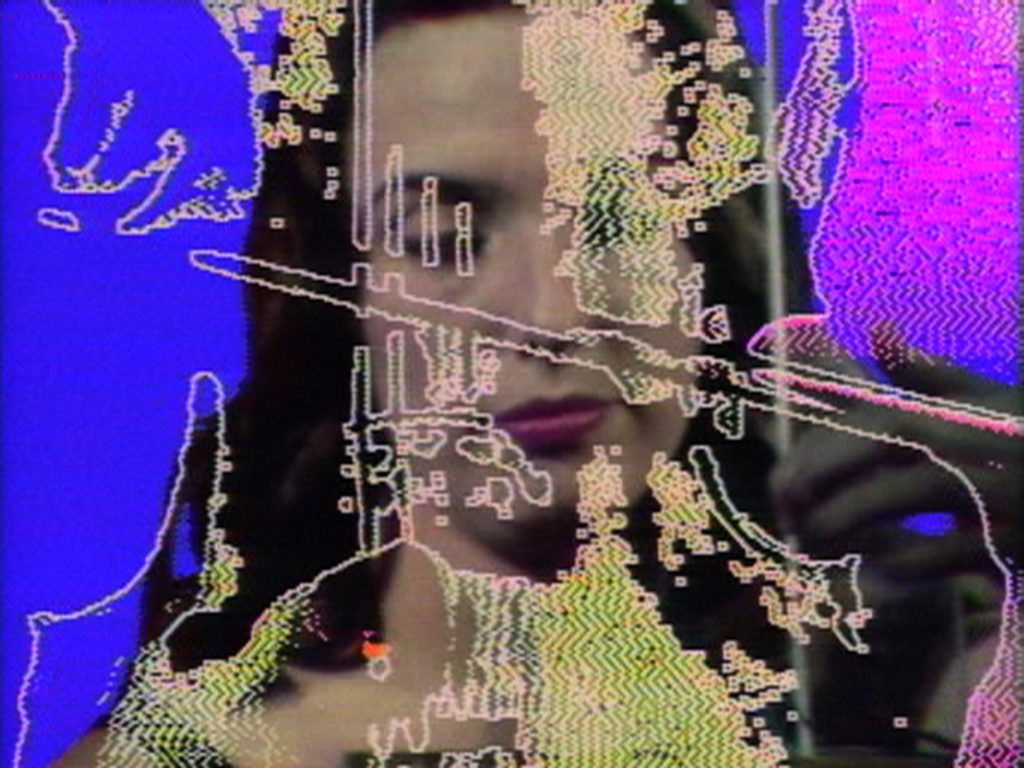 JX: Do you think radicality still exists in video and media art? Or, in what ways have those ideas of democratization either remained or changed?
BL: Just about everybody has a smartphone now, and everybody's smartphone has a camera you can shoot moving images with. It's not that much different from the very early days of the Instamatic, where every mortal could buy a cheap camera and take a picture of granny or the kids, but you would never call all of that work by the hobbyist or the home-person "great art"—everybody could do it. I always said from the very beginning, if somebody called themselves an artist, I was going to take them seriously. Maybe I wouldn't always show their work, but I would never knock the wind out of their sails by saying, "That's not good."
Angel Callander: With the omnipresence of media now, and the internalization of surveillance and reality TV, there are new dimensions of self-awareness and scrutiny  from being in front of a camera. In the book you talk about artist Julia Scher, and how she considers the merging of industries of protection and threat as a problem. How would you characterize the contemporary situation, now that video is a condition of life?
BL: The watching is so dramatic now. It used to be you knew you were watched in a bank or a deli because they had been held up so many times; the eye was there. But now, with our smartphones, it knows almost everywhere we've been. Through Google Maps, I know that last week I went here, there and there. [The apps] are almost as good as my diary, but it's rather creepy.
AC: I like that project Sophie Calle did where she had her mother hire a private investigator to follow her all week and take photos of her, but he didn't know that she was aware of it. He wrote up his findings to send back to her mother. They were so banal, like "She met a friend for lunch." Being watched is so mundane for the most part, but the collection of our data is supposed to mean something. You write about artists engaging with consumer technologies as "temporal forms." Video, sound, software, the internet. Now we have virtual reality as a new artistic medium, like one of Xuan Ye's works here at InterAccess. What are your thoughts on VR?
BL: I don't think VR is here yet! [laughs] I think VR has a way to go, but it's great. It's like in the very early days of video: you have to use it to figure it out. You can't do it just by being analytical. Like the artist Rachel Rossin was coding and working with software when she was 10 years old. Her parents had some simple computer and she took to it. She worked with a VR company in high school, then went to art school. She did a big installation in London for the Zabludowicz Collection, and even if you didn't have on the VR headset, you experienced something. You had a lot of choice of what to look at, and sound was very important.
JX: Going through the book, I was caught by your view of media lineage at large. You saw video art trademarks in the works of John Cage and Merce Cunningham, and you talk about how video art becomes media art and then Net art. It seems like you were noticing these connections, even though you write that you're reluctant to prophesize. How do you keep on top of learning where video and media are going? What questions do you ask your students, or younger artists today?
BL: You cannot be afraid of asking stupid things. I'm not a technologist and I'm not a software person, so I have to feel that I can say, "This is a stupid question, but could you please explain?" Or with my students, I ask, "Why are you interested in that?" Not to put them on guard, but because I'm curious.
JX: What was the class you were teaching?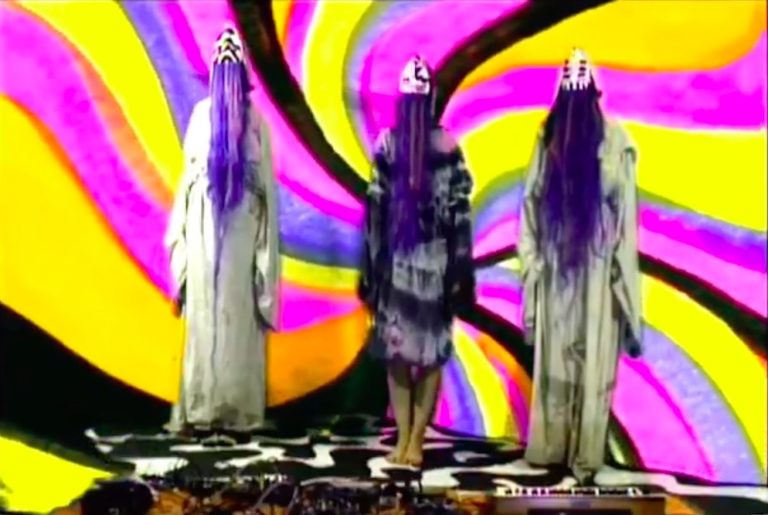 The Powers,
Medusa LOLs
, 2019. Courtesy BUMP TV.
BL: I called it "Video and Beyond." The students were very interested; they really wanted to have a sense of the history. They were very hungry to know it.
JX: Some would say there's a generational amnesia about media—it's so good to have this lineage back to video art. There's a collective of artists in Toronto called BUMP TV and they are modelled after public-access television and show video art online. It's inspired by 8-Ball Community in New York.
BL: That's great. There are so many different ways of programming. If you have a group, then you've got your dialogue and you're developing your own aesthetics, you're developing methods. A group doesn't have to have a long life; maybe it's only a year. Whatever it is, it serves a purpose. Then everybody takes a little something and goes on their way… that's kind of the way life is.
This interview has been edited and condensed.