At this time last year, Paris curator and critic Ami Barak likely knew little about the pinhole skyscapes of Regina artist Risa Horowitz, the incisive self-portraits of Montreal photographer Kim Waldron, or the image arrays of Vancouver's Jayce Salloum.
Now, though, all three of these Canadian artists are part of the debut edition of Momenta Biennale de l'image, which Barak has guest-curated. The biennale opens in venues across Montreal today.
Momenta features 38 artists from 17 countries, with roughly half of the artists being from Canada.
"When I started the project, I was told that the curating had to be balanced" between Canadian and international artists, says Barak. He already had some familiarity with Canada, having worked with Toronto Nuit Blanche in 2013, but Momenta permitted him to delve deeper. "This [condition] was not a problem for me; it just meant I had to pay attention to the Canadian context and look for Canadian artists—it allowed me to research."
While Momenta officially is new, it is in many ways a rebranding or reframing of Montreal's Mois de la Photo—an event that stretches back to 1989.
"I really wanted to introduce artists and works which were not shown in previous editions [of Mois de la Photo]," Barak says.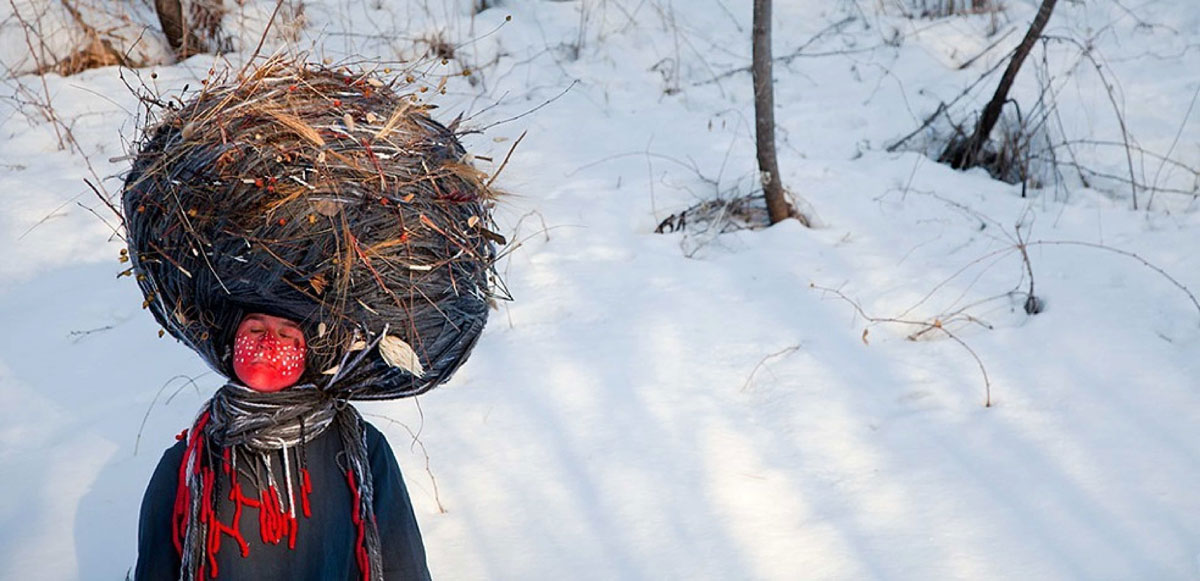 A new Momenta show at the Musée des beaux-arts de Montréal features Ottawa-based artist Meryl McMaster. This is her photo Dream Catcher from the Wanderings series of 2015. Courtesy of the artist.
In Momenta's central exhibition at Galerie de l'UQAM and Vox, the curator has orchestrated some fruitful juxtapositions of international and Canadian art.
Documentation of African hairstyles by Nigerian photographer J.D. 'Okhai Ojeikere hang at Vox along with works from Kainai artist Terrance Houle's Urban Indian series, which show him dressed in ceremonial clothing amid mundane Calgary locales like grocery stores and public transit.
At Galerie de l'UQAM, Mexican artist Luis Arturo Aguirre's photos of trans people are exhibited with Montreal artist Nadia Myre's distillations of scar shapes into First Nations beadwork.
Momenta stretches across 12 venues, with other highlights including Zanele Muholi's South African LGBTQ portraits at Centre Clark and Ottawa-based artist Meryl McMaster's performative photography at the Musée des beaux-arts de Montréal. American artist Taryn Simon's work is also featured at the Musée d'art contemporain.
Curator Ami Barak also points to works by Canadians Erin Shirreff, Anne-Marie Proulx, David Hartt and Nelson Henricks as particularly interesting.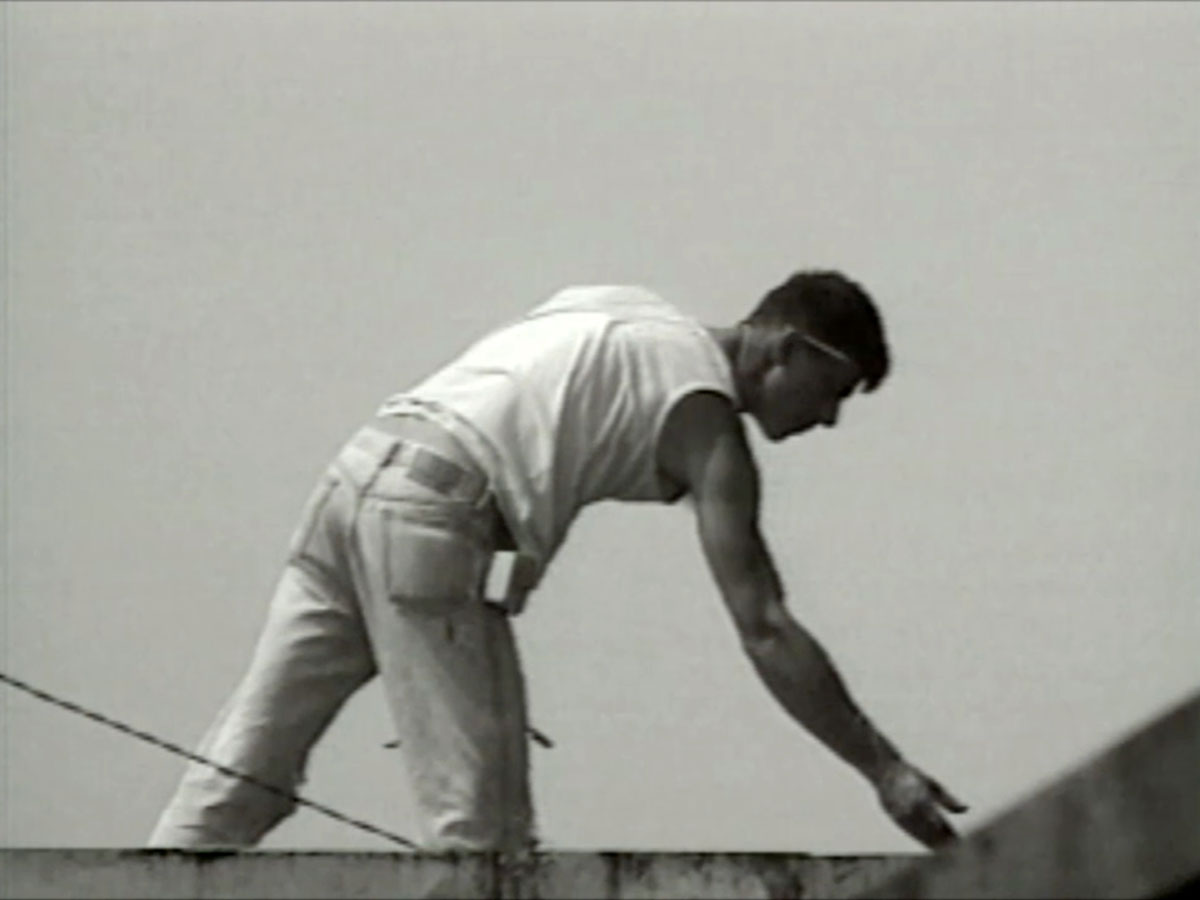 Nelson Henricks of Montreal explores the camera's gaze on male bodies in his work at Momenta. Image courtesy the artist.
The phrase "What Does the Image Stand For?" serves as overarching theme for the new biennale. ("I really stick to the idea that biennale's should have a theme," Barak says.)
Meanwhile, viewers may have their own questions, like: What does Momenta stand for? And why did Mois de la Photo take this shift in direction?
"Several reasons led us to adopt a new and more evocative name," executive director Audrey Genois writes in a biennale editorial. "[Momenta] speaks to the character of our biennale as an event in time, alluding to the pioneering concept of 'the decisive moment' posited by the photographer Henri Cartier-Bresson. Momenta also references the different temporalities of the image as an event, as the time of a shoot, as a work exhibited and received within temporal parameters."
Ami Barak, in his curator's statement, brings it all back to the artists:
"Although the camera sees better than the eye, it is the artist who, in the final analysis, imposes on the image of the world his or her own point of view, intuition and even disenchantment."
Momenta Biennale de l'image runs September 7 to October 15 at various Montreal venues.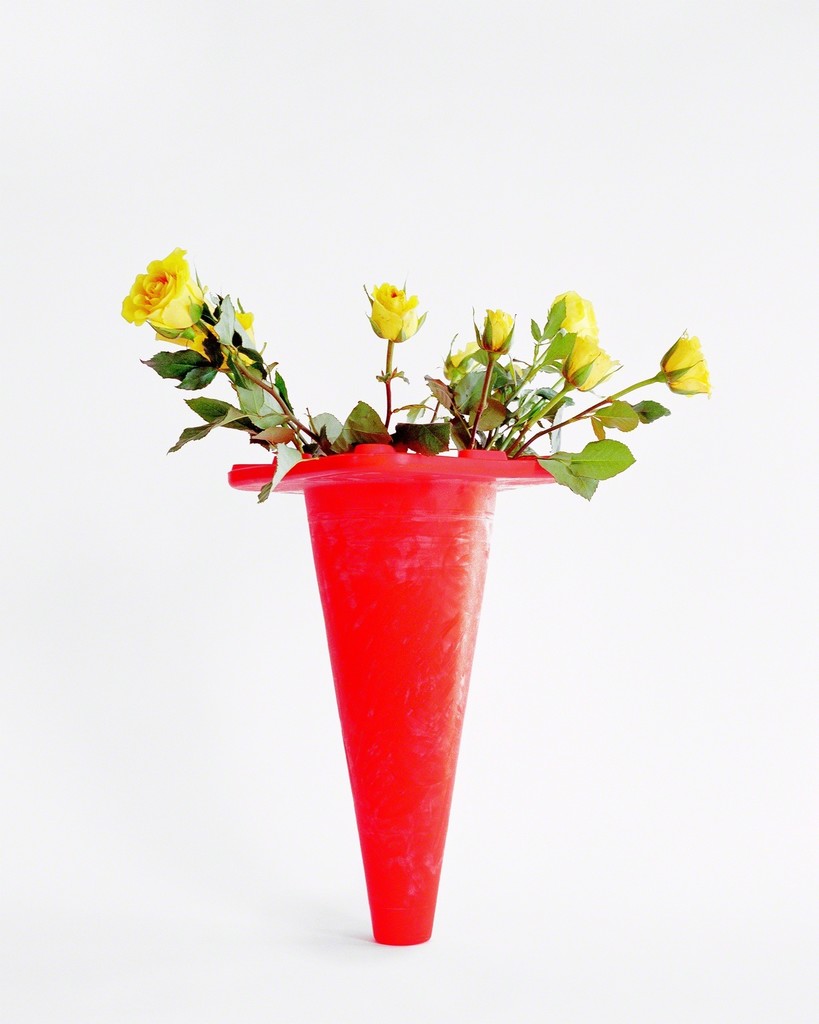 Swedish artist Hanna Liden is known for works that evoke both still-life paintings and pagan rituals. This is her chromogenic print My Deepest Sympathies (2014). Courtesy of Maccarone, New York/Los Angeles. Copyright Hanna Liden.