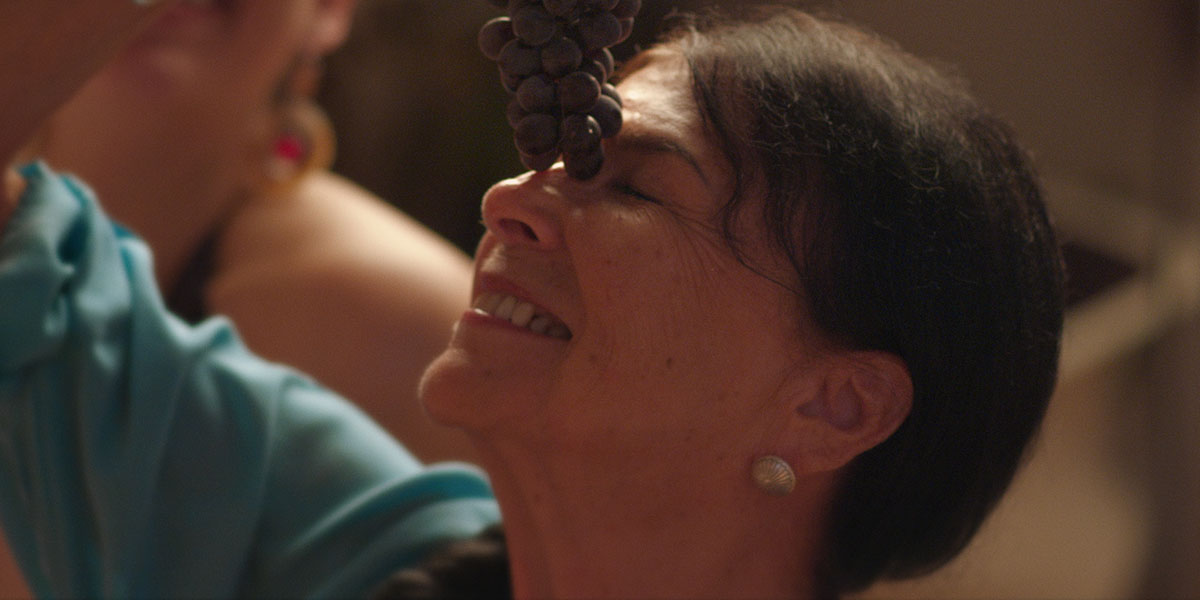 Celebration and kinship are themes of Caroline Monnet's short Creatura Dada.
It's hard to tell if it's the last supper or the first one that six Indigenous women congregate for in Caroline Monnet's Creatura Dada. The four-minute short features Alanis Obomsawin, Nadia Myre, Swaneige Bertrand, Nahka Bertrand, Stefan St. Laurent and the director herself, all finely bedecked and indulging in a feast of lobster, peaches and champagne. Their kinship glows.—Merray Gerges, assistant editor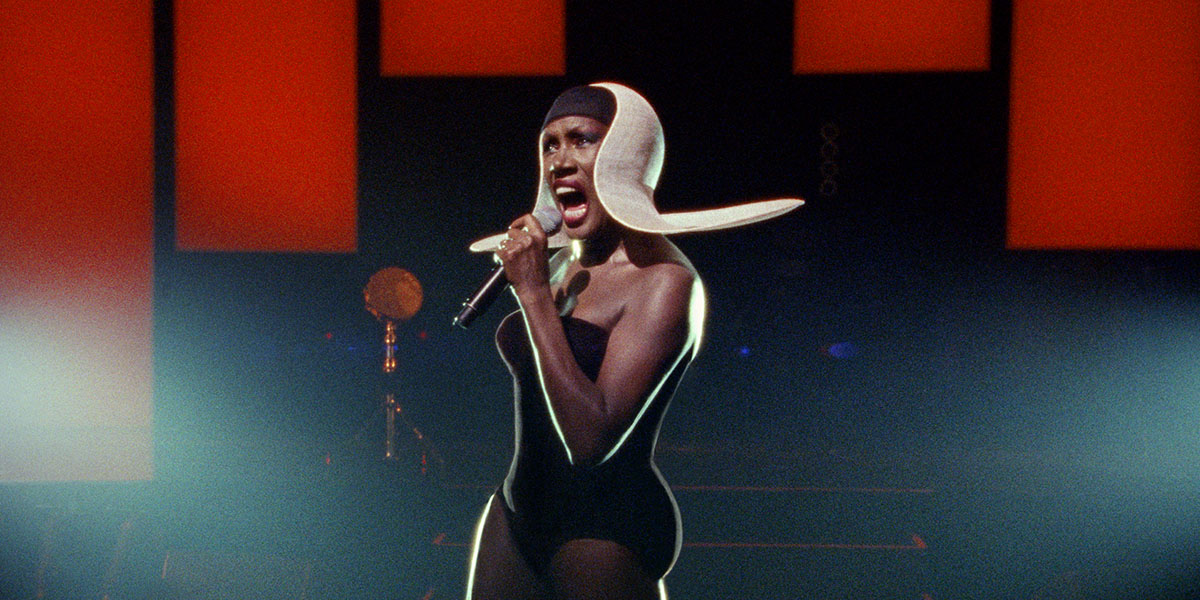 Grace Jones: Bloodlight and Bami is one of the most anticipated films at TIFF 2017.
Grace Jones is the baddest bitch around and a true icon. The Lady Gagas and Rihannas and Kim Kardashians of the world are imitating what she was doing with grace and ease decades ago. In the 1970s the androgynous, Jamaican model/singer sang "I Need a Man" and joined the elite ranks of the underground gay bars and disco clubs in New York. Her 1985 experimental LP Slave to the Rhythm is the concept album to end all concept albums. If I'm being hyperbolic, it's really because nothing else will do to describe her. Just take a look at her collaborations with former lover/creative partner Jean Paul Goude: he had her naked, stretched out, cut up, caged and dressed up.
The documentary Grace Jones: Bloodlight and Bami was filmed by Sophie Fiennes over several years. Fiennes previously directed several documentaries including Hoover Street Revival and The Pervert's Guide to Ideology. After seeing Fiennes' documentary portrait of Los Angeles preacher Noel Jones, Grace's brother, the icon gave Fiennes exclusive access to make this film.—Yaniya Lee, associate editor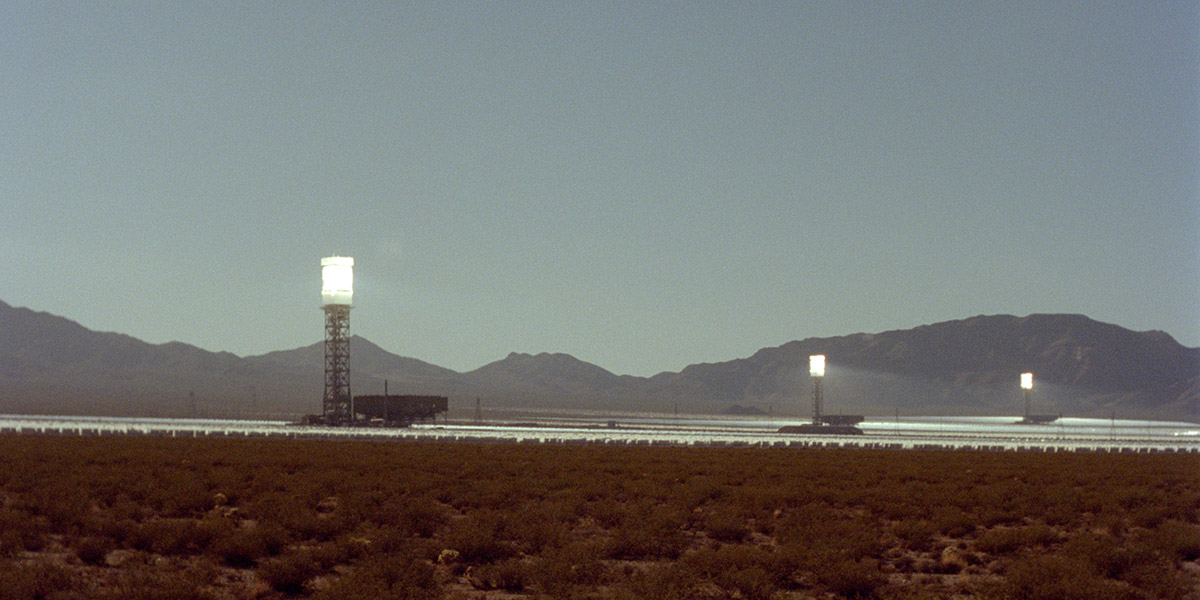 Still from Rosa Barba's film From Source to Poem.
Rosa Barba's From Source to Poem uses the linear format of film (her primary medium) to explore time as layered and unravelling, often overlapping different temporal logics within a narrative. This 12-minute film was shot at the Audio-Visual Conservation Center of the Library of Congress in Culpeper, Virginia. While site is key to the Italian-born, Berlin-based artist's work—other projects explore locations such as Alexander Calder's studio and the area around Mount Vesuvius—these specific places are imbued with imagined, remembered and misremembered histories. Framed as an "audio-visual investigation into the nature of cultural heritage," From Source to Poem layers footage of an imposing site with a palimpsest of recordings and texts from the largest multimedia archive in the world.—Nicholas Brown, manager of programming and contributing editor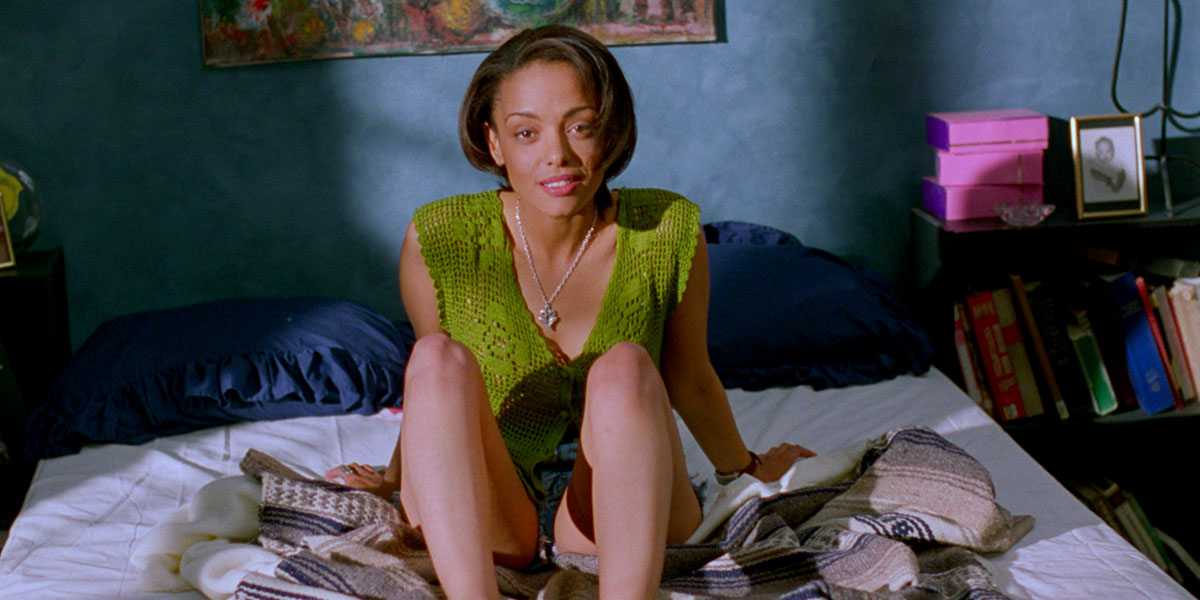 A still from Clement Virgo's 1995 film Rude, which will be screened anew at TIFF 2017.
Rude by Clement Virgo
For anyone too young to see the original 1995 theatrical release, TIFF will show a new, digitally restored version of Clement Virgo's Rude. Black Canadian culture often gets eclipsed as being from outside and elsewhere: Virgo sets Rude in a local Black context. In part of its unique structure, it tells a hood story in a European style. And set in a Black Canadian community in Toronto's Regent Park, it is credited for being the first-ever Canadian feature entirely written and directed by a Black team. The film, written and directed by Virgo and starring Maurice Dean Wint, Rachael Crawford and Clark Johnson, showed at Cannes in 1995 and has since been written about by cultural critics including Rinaldo Walcott and Kass Banning.—Yaniya Lee, associate editor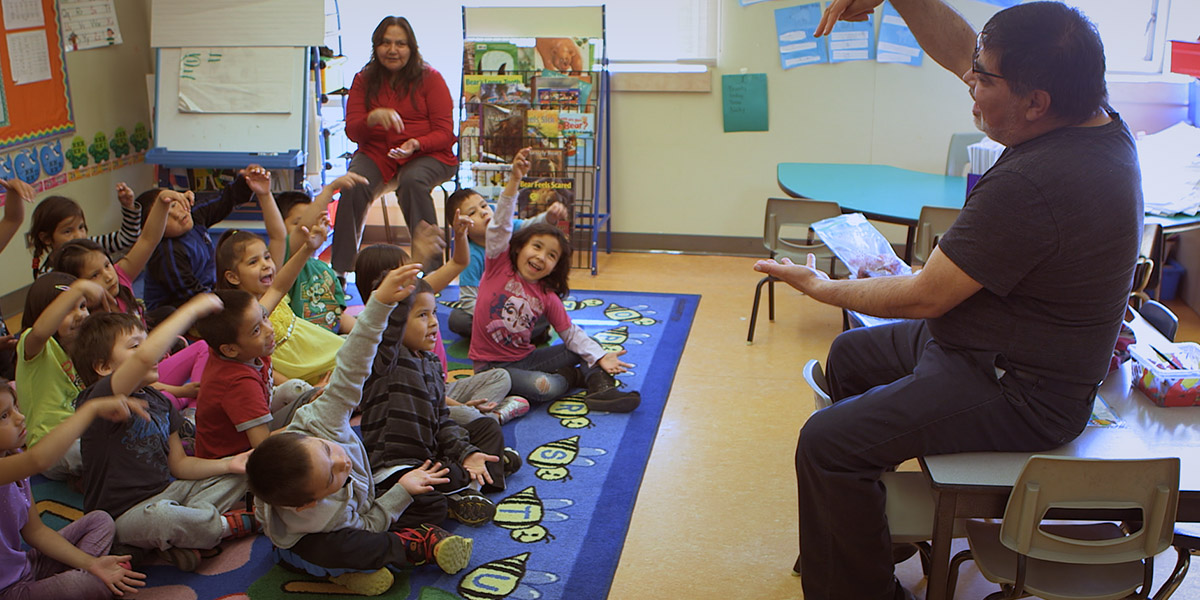 A scene at Norway House Cree Nation in Alanis Obomsawin's Our People Will Be Healed.
Not many filmmakers can claim to have made 50 films in 50 years—and fewer still can say that have done so with the degree of gravitas and social import carried by Alanis Obomsawin. Already earning big—and deserved—buzz, the world premiere of Obomsawin's Our People Will Be Healed will happen at TIFF. The film explores a very vital and living form of Indigenous sovereignty in action as it focuses on the people and stories behind an innovative education centre in Norway House Cree Nation in Manitoba.—Leah Sandals, managing editor, online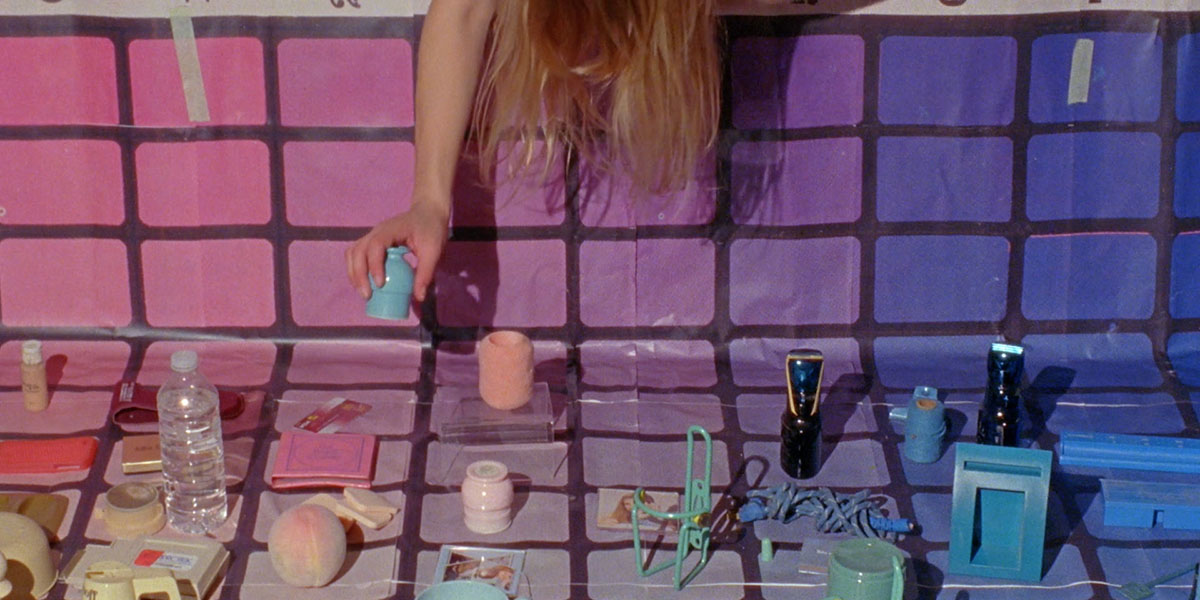 Marketing and materialism connect strongly to colour in Sara Cwynar's Rose Gold.
My favourite works by Vancouver-born artist Sara Cwynar are her Colour Studies: monochromatic photographs of material objects that might place an acid-green aluminum can next to a bright Granny Smith apple, creating a kind of uneasy harmony between the natural and man-made worlds. Her short film Rose Gold follows this connection further, with the artist targeting the "desire elicited from the talismanic powers of the Apple Rose Gold iPhone." Rose Gold film stills show the influence of Cwynar's past work in collage and still-life, as well as her expert eye for colour; the film promises to be a beautifully rendered exploration of materialism and marketing. And beyond the rare opportunity to see Cwynar's work on a large theatre screen, there's a personal appeal here: I myself have felt this specific desire for a Rose Gold iPhone (thanks, Instagram). Maybe Rose Gold will help me come to terms with my cracked silver iPhone 6.—Kaari Sinnaeve, marketing and communications manager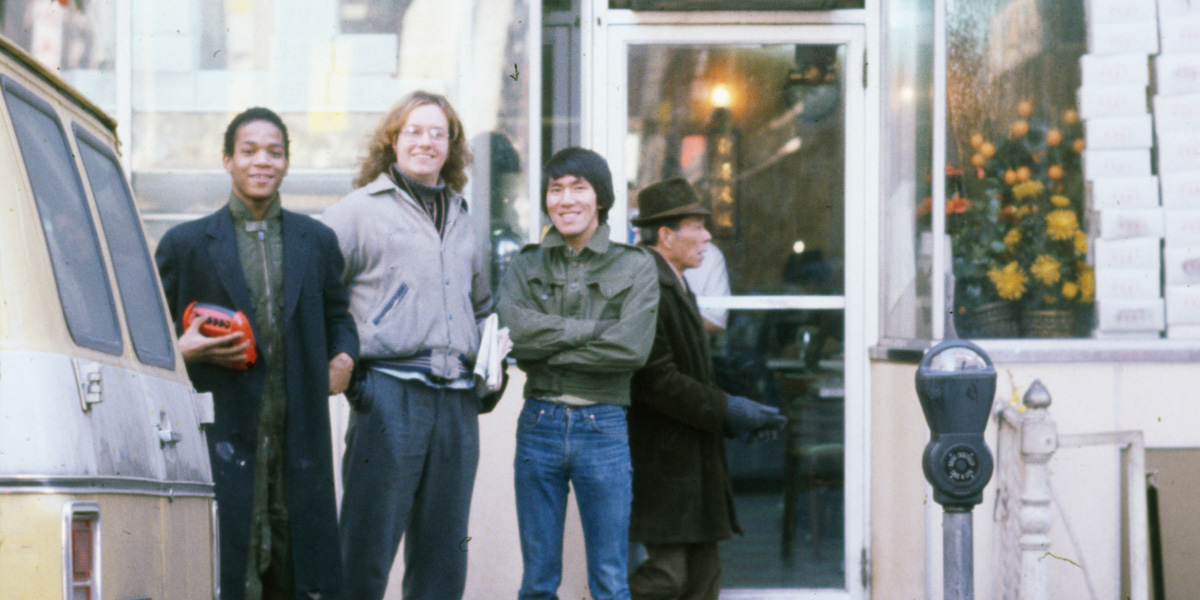 The feature documentary Boom For Real explores the teen years of Jean-Michel Basquiat.
This documentary presents a relatively unseen narrative in its eponymous figure's life. Throughout, Sara Driver focuses on Jean-Michel Basquiat's formative years, when he was a homeless teenager in 1970s New York City; these years are recounted by the people who knew him personally, as well as through archival footage. In this documentation, viewers are promised never-before-seen works, writings and photographs. The telling of the story of an artist whose fame was at its height before his death in 1988, and only continued to rise in his posthumous years, is what draws me to BOOM FOR REAL. Driver highlights histories that have widely been left out of Basquiat's larger artistic legacy, and I would like to see what fills in those gaps.—Emma Gaudio, marketing and programming coordinator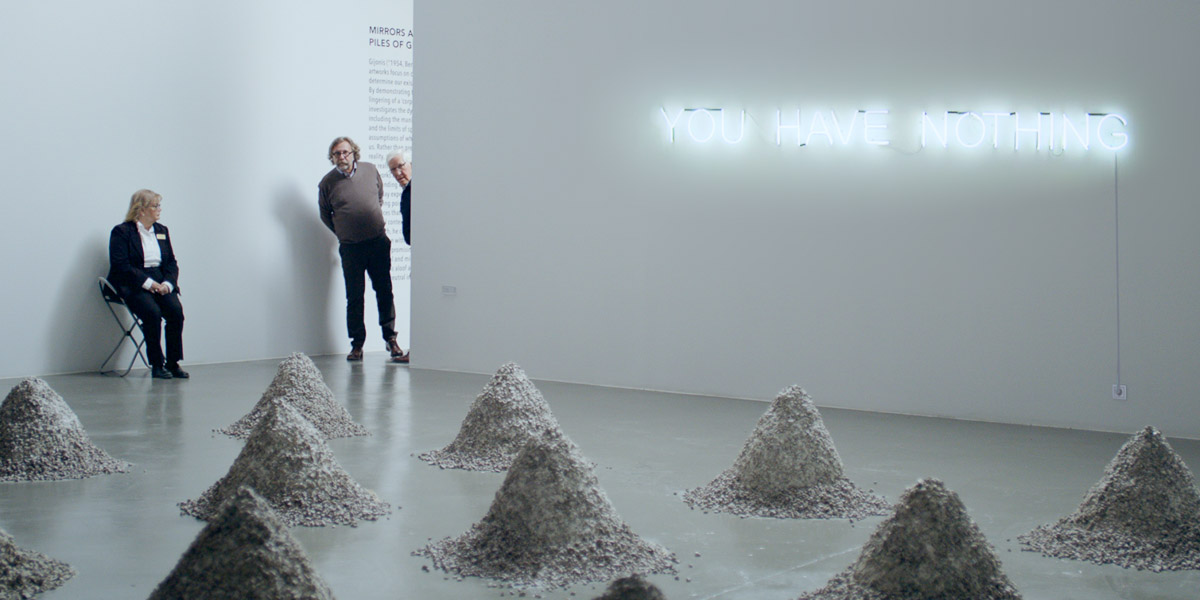 Contemporary art is in the crosshairs of the satire The Square, which won big at Cannes.
You don't need to be a genius—or a clubby insider, for that matter—to know that the art world is ripe for satire. And given how filmmaker Ruben Ostlund proved himself adept at twisting the knife into the theme of masculinity in his last feature film, Force Majeure, the white-cube crowd may well be wincing throughout viewings of The Square, which puts contemporary art in its crosshairs and won the Palme d'Or at Cannes. Nonetheless, notions of criticality and self-reflexivity so cherished among the art crowd—not to mention an acculturation to discomfort that has been heightened through years of viewing excruciating video and performance art—could just make The Square a smash hit among the culturati and common folk alike. (Our sphere's individual and collective narcissism, and desire to view our reflection in Hollywood's many mirrors, likely won't hurt the film's biennale-VIP fortunes either.) —Leah Sandals, managing editor, online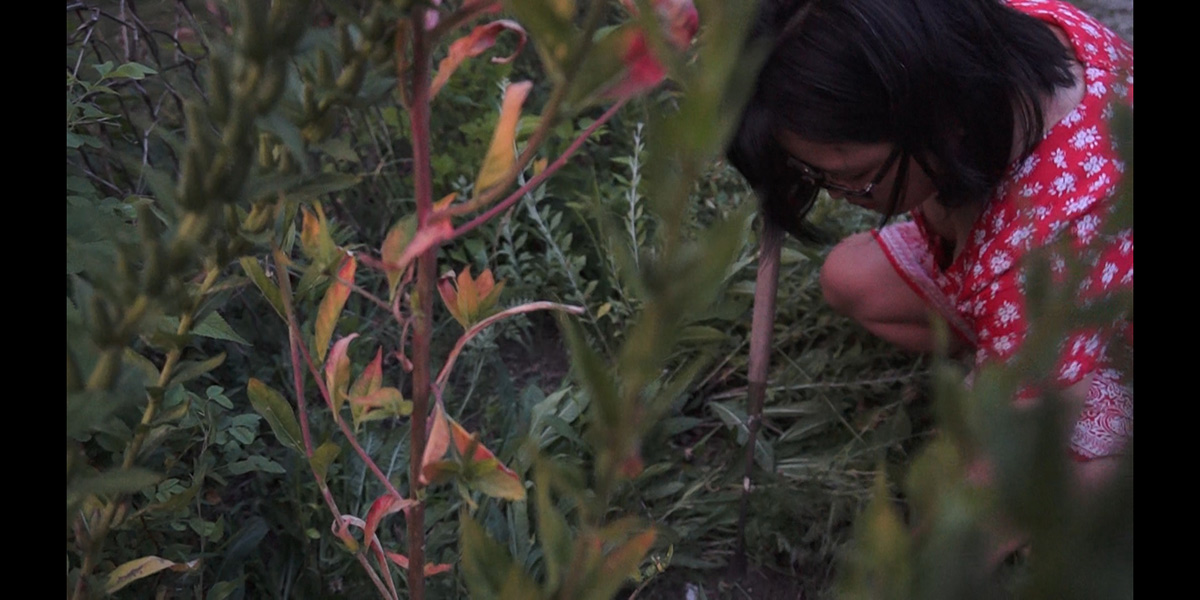 Strangely Ordinary This Devotion is a collaboration between Sheilah Wilson and Dani Leventhal.
Born and raised in Caribou River, Nova Scotia, NSCAD alum Sheilah Wilson has spent the last several years living in the United States, often collaborating with her partner, Dani Leventhal. In this 24-minute film, the duo promises to address radical intimacy with imagery and actions around rocks, blood, motherhood and queer representation.—Leah Sandals, managing editor, online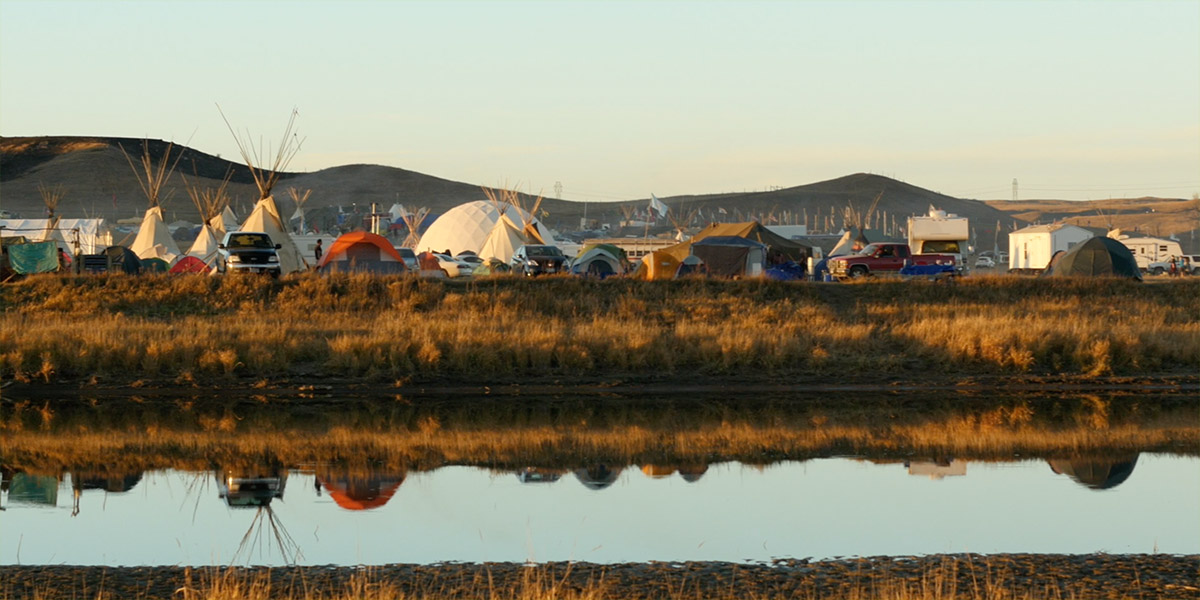 Sky Hopinka's Dislocation Blues spotlights water protectors at Standing Rock.
Tickets sold out? Consider these other strong contenders: Kanye West and Stephen Hawking discuss (who else?) local favourite Drake in the short film An Imagined Conversation by Toronto animator Sol Friedman…. A re-screening of CanCon classic I've Heard the Mermaids Singing by Patricia Rozema shows the roots of this filmmaker's rise…. Icon Agnès Varda goes graffiti with French pasteup maestro and Toronto Nuit Blanche alum JR in Faces Places…. Immerse yourself in more than three hours of lit-cult goodness during the documentary Ex Libris – The New York Public Library by 2014 National Gallery director Frederick Wiseman (with Patti Smith and Ta-Nahesi Coates making cameos)…. Filmed during the 2016 Standing Rock protests in South Dakota, Dislocation Blues by Sky Hopinka is getting its Toronto premiere at the fest…. If you loved the 2003 cult classic The Room, it's possible James Franco's The Disaster Artist will at least live up to its muse's "so bad it's good" legacy…. Passholders for TIFF's Industry program should drop by the panel on Building Canada's Indigenous Screen Office, which follows on an announcement Heritage Minister Mélanie Joly made in Banff in June…. In keeping with past work, Kevin Jerome Everson's evocative Brown and Clear offers a portrait of a man and a community under duress…. To those in the know, Borg/McEnroe by Janus Metz just might read as the big-budget Hollywood version of a performance art piece Canadians Geoffrey Pugen and Tibi Tibi Neuspiel enacted in Toronto in 2011…. Canadian artist Daniel Cockburn was widely hailed for his 2010 feature You Are Here, and he returns to TIFF to world-premiere his new short The Argument (with Annotations)… Binge-watch part of Margaret Atwood's new Alias Grace miniseries, directed by Mary Harron, in TIFF's Primetime program…. Intersecting the formalities of film with the limitations of the human body, the short flick (100ft) by Minjung Kim observes two people as they walk the length of a reel of 16mm film.