Today, the Sobey Art Award revealed its shortlist of five artists from coast to coast.
The winner, to be announced at a ceremony in November, will take home a $50,000 prize, with each of the remaining four finalists receiving $10,000.
According to jury members, the decision process of whittling 25 longlisted artists down to 5 on the shortlist was not an easy one.
"There were many deserving candidates, and the selection process was incredibly difficult," said Confederation Centre curator Pan Wendt. "In fact, the conversation was still going on during the bus ride back to Halifax. But I think we achieved our goal, which was to choose artists with immense promise at a pivotal point in their careers, and who each reflected the rich variety of approaches to art making in Canada."
"For me, [this year's short list] signals a shift in Canadian production," said Esker Foundation curator Naomi Potter. "One that is not solely rooted in the larger cultural centres, but presents both a transnational and a more rural, or smaller-centre, focus."
Work by the short-listed artists will be exhibited at the National Gallery of Canada from October 6, 2016 to February 5, 2017, with the award announcement coming in November.
The shortlisted artists are: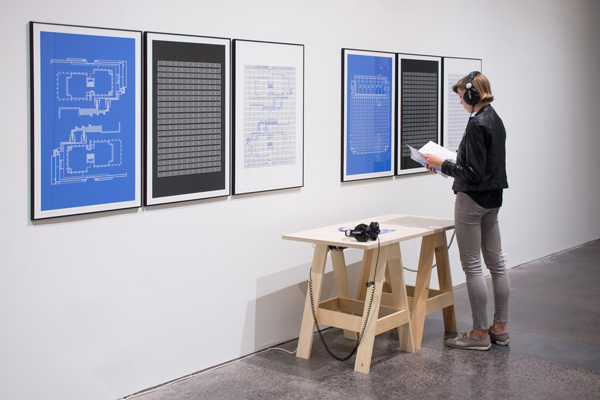 William Robinson, Brutalist Song I, 2014. Installation view at Confederation Centre Art Gallery. Photo: Adrienna Metzag.
William Robinson is an artist new to the Sobey Art Award. His work comprises many different forms—the 2015 piece Sun Ship Machine Gun (Metallurgy I) was a mixed media installation and performance, involving saxophonists, video, audio, and sculpture at a Halifax church, that "explores the sonic and material…narratives inherent in the metal of saxophones purported to have been descended from WWII's discarded artillery shells that once took the form of aged European church bells." According to Confederation Centre Art Gallery curator Pan Wendt, because Robinson's work is often temporal and festival-based, "Robinson hasn't yet achieved the national recognition he deserves. This will change now, as a wider audience will become aware of his compelling and complex work."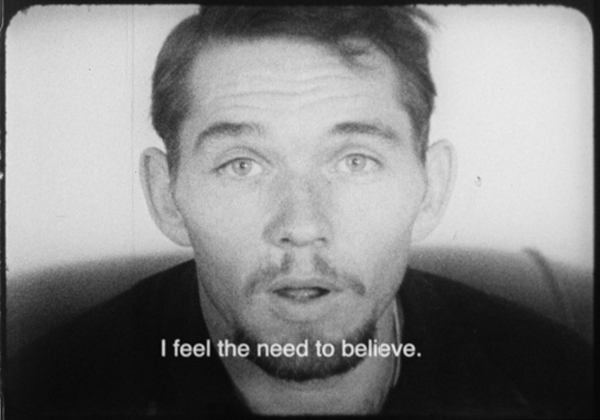 Jeremy Shaw, Quickeners, 2014. Film still.
From the West Coast and the Yukon: Jeremy Shaw (Vancouver and Berlin)
Shortlisted for the Sobey before, Jeremy Shaw is internationally known for works that address the worlds of both art and music. Often, they draw upon psychedelic sensibilities and altered states of mind. A recent Contemporary Art Gallery, Vancouver show, for instance, highlighted what the Globe and Mail called "eight illuminated brain scans" with six "display[ing] the cumulative effects of substance abuse – from alcohol to crystal meth – and the most disturbing one appear[ing] to be partly eaten away, stricken with dementia." According to Or Gallery curator Jonathan Middleton, "In this sense, the psychedelic is analogous to art making—providing a new perspective from which we hope to learn about the world and understand it better."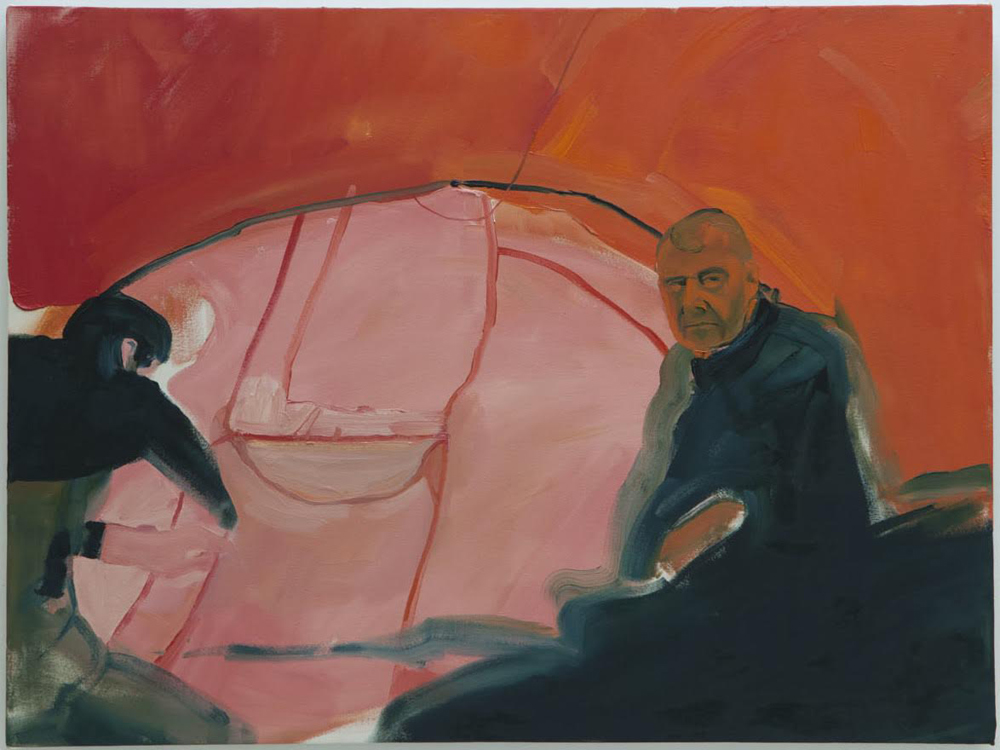 Brenda Draney, Tent, 2013. Courtesy Walter Phillips Gallery, The Banff Centre. Photo: Sarah Fuller.
From the Prairies and the North: Brenda Draney (Edmonton)
Draney, a past winner of the RBC Canadian Painting Competition, is on the Sobey Art Award shortlist for the first time. According to Esker Foundation curator Naomi Potter, Draney "takes the personal and makes it universal: her work is powerful, completely unique and without compromise. It is very exciting to see Draney's work being given a national platform. Her voice deserves to be heard." One of Draney's bodies of work, for example, involves attempts to recollect Slave Lake, Alberta, where many physical artifacts of her childhood were wiped away in a 2011 fire.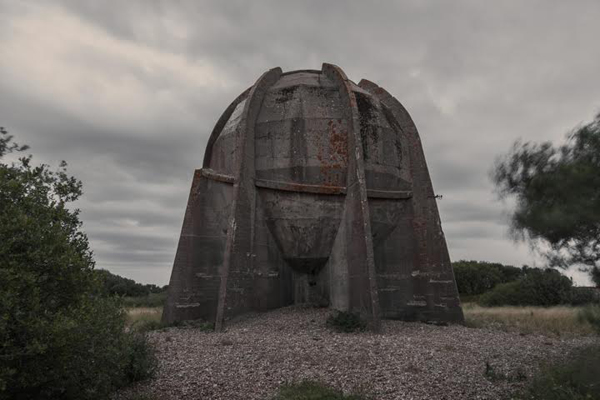 Charles Stankievech, Monument as Ruin, 2011–14. Collection Agnes Etherington Art Centre.
Military history, colonial interests, and the development of technology are all hallmarks of the art and research of Charles Stankievech. He has been shortlisted for the Sobey Art Award before, and has also curated exhibitions in addition to creating his own art. According to Art Museum at the University of Toronto curator Barbara Fischer, "his work manifests ambitious and intensely rich essays on contemporary social and technological upheaval." As Stankievech describes of a past show in Berlin, "on display are 'empty' artifacts from the expedition to ALERT (the northernmost settlement on earth) and Thule, a US Air Force Base in Greenland, including an empty bowling score sheet from the station, an original IBM punch card from a Cold War surveillance computer from the 1960s and a bomb threat report card found in my barracks used to identify the voice of a caller in the event of a terrorist attack."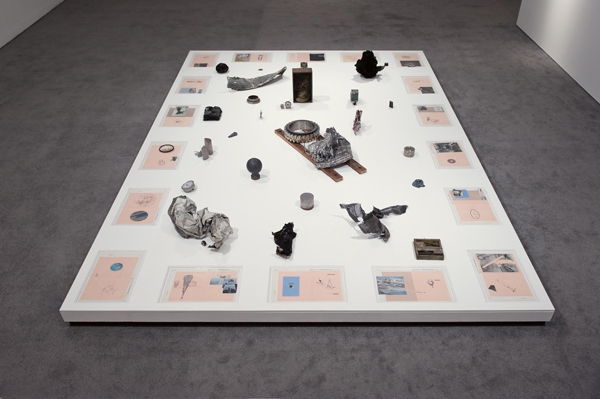 Hajra Waheed, The Cyphers 1–18, 2016. Installation view at BALTIC Centre for Contemporary Art, Gateshead. Photo: Colin Davison.
As the Financial Times has noted, Waheed, "Born in 1980, the daughter of a Canadian geologist with southern Indian roots…spent most of her youth in the gated compound in Saudi Arabia that houses Saudi Aramco, the company responsible for a quarter of global oil exports." And these personal experiences come to the fore in some of her work, says Caisse de dépôt et placement du Québec curator Marie-Justine Snider: "Drawing on her own personal history, Hajra Waheed integrates historical and political perspectives, and with the help of archival materials, invents an imaginary story. Like an archaeologist or an archivist, she uses fragments of photos and postcards to rebuild a story in another form."
This article was corrected on June 1, 2016. The original copy incorrectly indicated that Charles Stankievech's comments in this article were related to a show of his in Vancouver. In fact, it his comments were related to a show in Berlin, at Or Gallery, which has had spaces in both Vancouver and Berlin.