Winnipeg-based artist Brian Hunter has won the 18th RBC Canadian Painting Competition.
Hunter's 2015 work Two empty trays mounted vertically clinched the $25,000 top prize, which was announced at a ceremony in Toronto this evening.
Honourable mentions were given to Nika Fontaine, of Berlin, for her work Schnell Schnell 17, and Cameron Forbes, of Montreal, for Maritime Plaza Hotel. Each honourable mention will receive $15,000.
Born in Winnipeg in 1985, Brian Hunter works in projects, sculpture and video as well as in painting. He trained at Concordia University, where he earned a BFA in 2007. For his project Support and Comfort, he painted figures on mattresses, which he then left on the street, according to ION Magazine. For his project You Know Best, he created a hut out of pink air mattresses, and installed a video within.
"I'm interested in how the power and importance of an object can be transformed through time," Hunter states in this year's RBC Canadian Painting Competition catalogue.
Hunter has exhibited at Platform in Winnipeg, Dupont Projects in Toronto, Art Souterrain in Montreal and other Canadian venues—as well as at sites in South Korea, where he went for a residency in 2012 and 2013.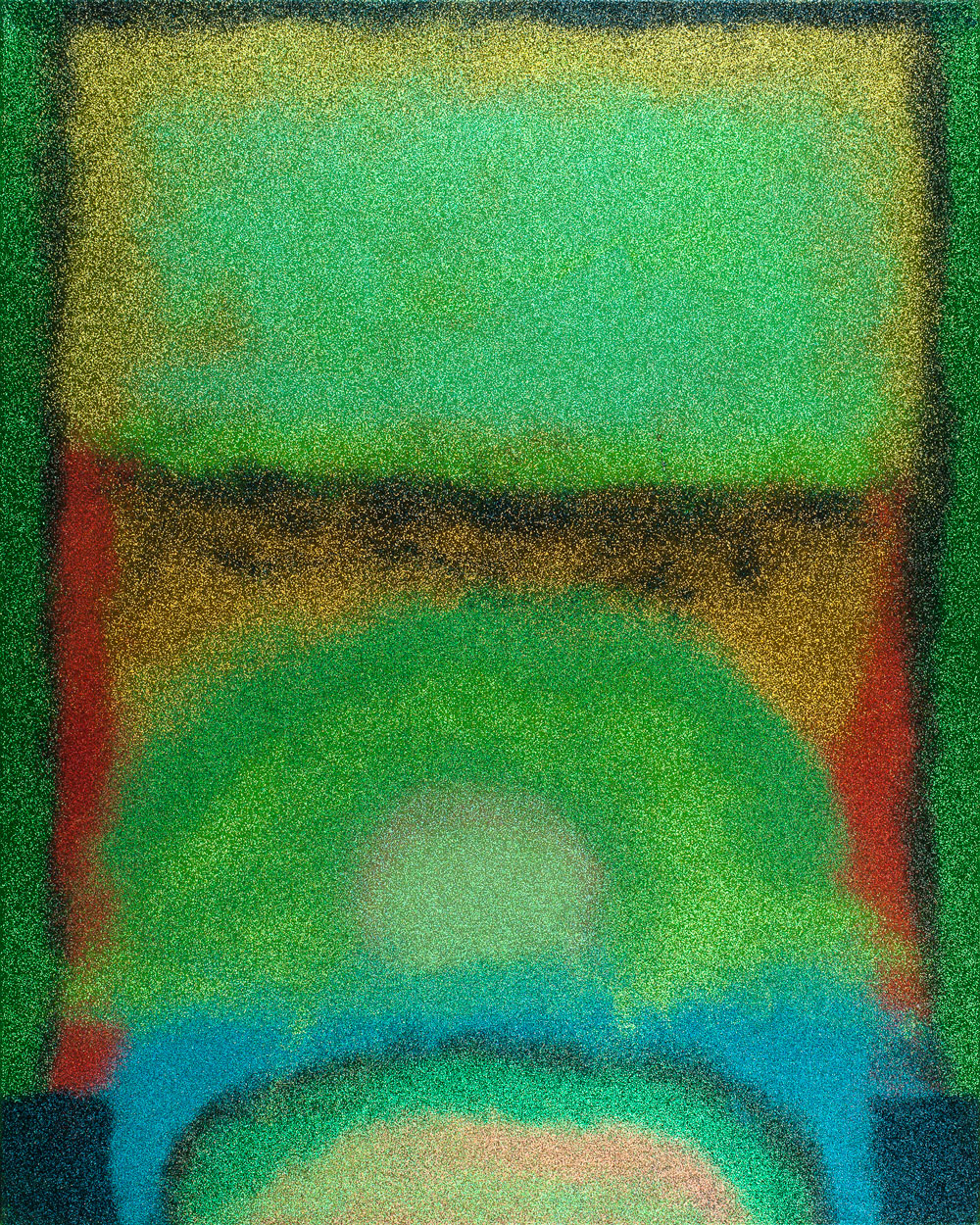 Nika Fontaine's Schnell Schnell 17 (2015), a glitter on canvas work, earned an honourable mention in this year's RBC Canadian Painting Competition.
The remaining 12 finalists in the RBC Canadian Painting Competition will each receive $2,500.
The RBC Canadian Painting Competition, which has been awarded annually since 1999 (when it was the Canadian Emerging Artist Prize), and is the product of a partnership between RBC and the Canadian Art Foundation, has spotlighted the work of more than 200 emerging artists on a national level, and provided past finalists with mentorship and insight from jurors and other art-industry experts. Past winners include Patrick Cruz, Rebecca Brewer, Dil Hildebrand, Jeremy Hof and Colleen Heslin.
The 2016 competition was juried by Sophie Brodovitch, director of Equinox Gallery, Vancouver; artist Tammi Campbell, Saskatoon; Reid Shier, director/curator of Presentation House Gallery, Vancouver; artist Kent Monkman, Toronto; Georgia Scherman, director of Georgia Scherman Projects, Toronto; artist and RBC Canadian Painting Competition alumna Beth Stuart, Toronto; Gemey Kelly, director/curator of Owens Gallery, Mt. Allison University, Sackville; artist Harold Klunder, Montreal; art critic Saelan Twerdy, Montreal.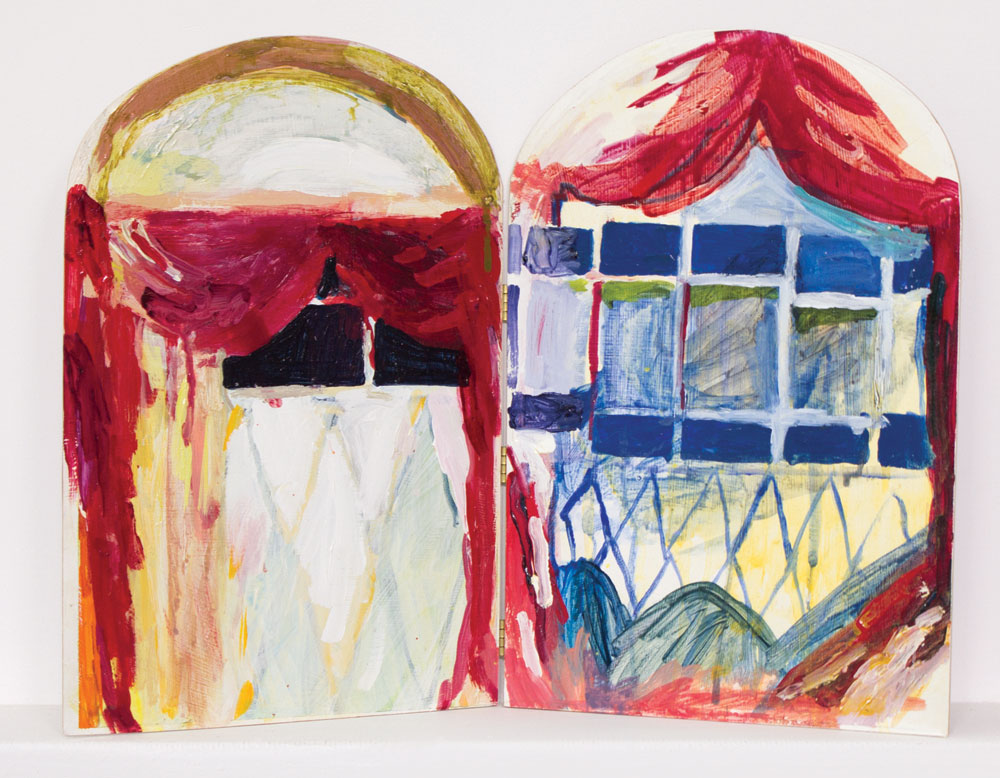 Maritime Plaza Hotel, Window Set 2 (2016) by Cameron Forbes, who won an honourable mention in this year's RBC Canadian Painting Competition.