Each year, the Claudine and Stephen Bronfman Fellowship in Contemporary Art is awarded to two emerging artists in Montreal—one from Université du Québec à Montréal (UQAM) and one from Concordia University.
Valued at more than $60,000 over a two-year period, the recognition and support provided individually by this highly competitive fellowship creates an opportunity for these artists to develop their work and research at a crucial point in their careers: when they leave the academic world and move into the contemporary art world.
Fellowships are awarded to recent graduates from MFA or PhD programs in the visual or media arts, whose body of work is focused on the following disciplines: ceramics, design, drawing, fibre, digital media, painting, photography, print media, sculpture or installation.
During their eleven-year old partnership with the Claudine and Stephen Bronfman Family Foundation, Concordia and UQAM—the two largest and most influential institutions for fine arts education in Quebec—have created a postgraduate professionalization platform unlike any other in Canada.
For two years, fellows have time to refine their work, expand their professional networks and develop a research-creation profile. They have access to university facilities, gain teaching experience, are mentors to students and present an end-of-term solo show in Montreal. They may spend funds at their discretion—on studio costs, production materials, research travel or the dissemination of their work.
As one of the most generous fellowships available to emerging Canadian visual artists, these fellowships contribute to the growth of arts and culture in Canada and reinforces Montreal's position as a city of culture on the international stage.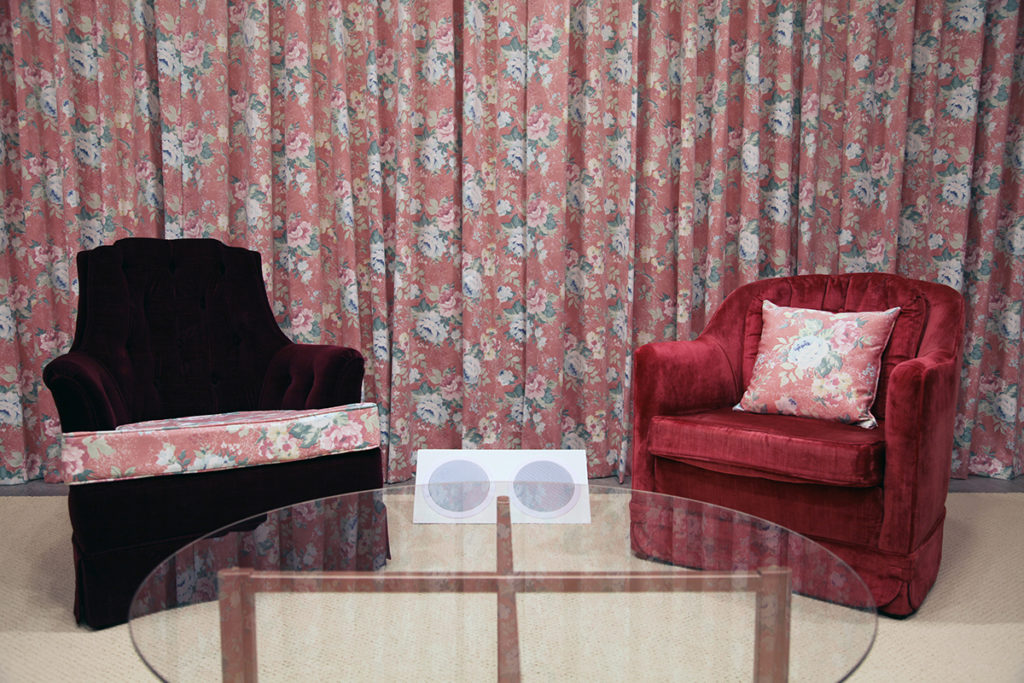 Heidi Barkun, Installation view of "LET'S GET YOU PREGNANT!," at Galerie de l'UQAM, February 7 to March 21, 2020. / Heidi Barkun, vue partielle d'exposition "LET'S GET YOU PREGNANT!," Galerie de l'UQAM, 7 février au 21 mars 2020.