The National Gallery of Canada has announced that Vancouver artist Stan Douglas will represent Canada at the 59th Venice Biennale in 2021.
Since the late 1980s, Douglas has investigated pivotal historical events, and moments of crisis and change, through technological explorations in film, photography, theatrical production, virtual reality, mobile applications and multidisciplinary projects. Combining and re-enacting both imagined and real viewpoints, Douglas questions how images infiltrate and shape collective memory.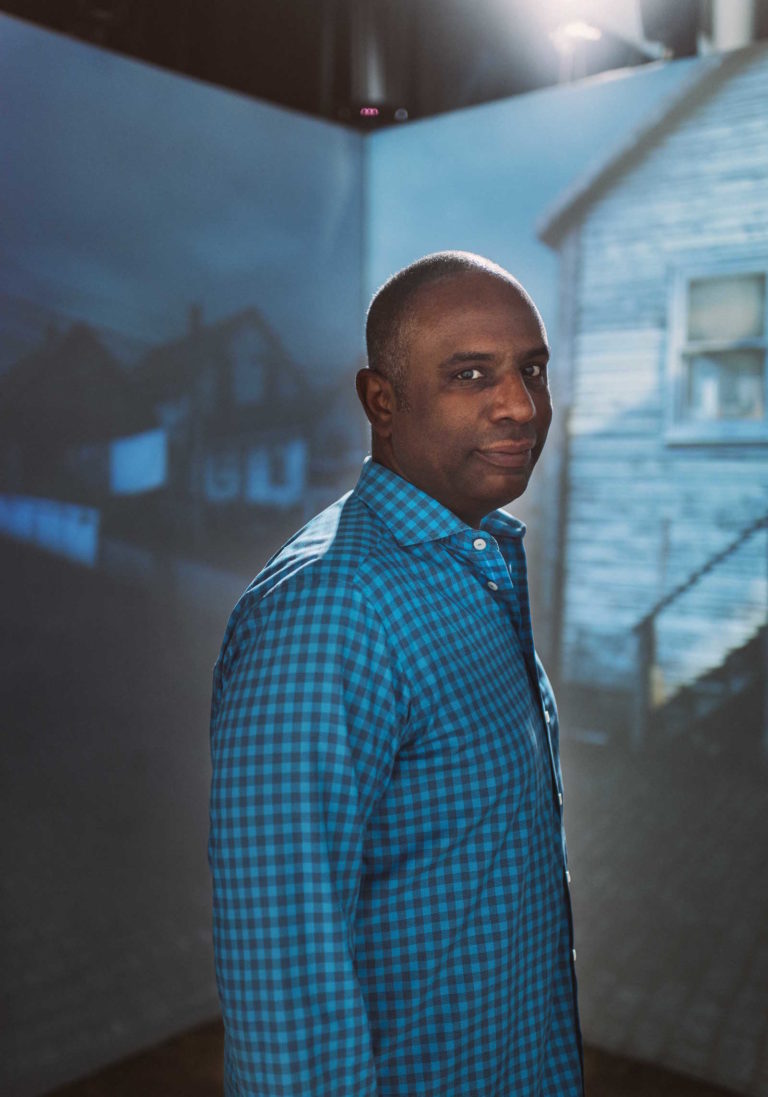 Stan Douglas. Photo: ©Evaan Kheraj. Courtesy the artist, David Zwirner, and Victoria Miro.
At the 2019 Venice Biennale, Douglas debuted the two-channel video installation Doppelgänger (2019), set in an alternate present in which a solitary astronaut and her other-world counterpart each arrives "home" to find that everything is the reverse of what she once knew. Enacted simultaneously on two screens, the work's structure suggested the possibility of coexisting experiences and realities.
"In conversation, the jury cited the artist's continuing re-imagination of the mediums of photography and multi-channel film and video installation, together with his paradigmatic investigations into the relation of local histories with generational social forces. The currency of Douglas' practice is especially relevant in the context of the Biennale's global dialogues, and the jury was unanimous in its enthusiasm for his selection," the national selection committee stated.
The jurors for this year's selection included Musée d'art contemporain de Montréal director and chief curator John Zeppetelli, The Polygon Gallery director Reid Shier, National Gallery of Canada deputy director and chief curator Kitty Scott and National Gallery of Canada director and CEO Sasha Suda.
The exhibitions on view at the Canada Pavilion are commissioned by the National Gallery of Canada and produced in partnership with the Canada Council for the Arts. The 59th Biennale will take place from May to November 2021.