In 2014, Nia Centre for the Arts secured an affordable long-term lease for 524 Oakwood Avenue, a spacious, then-vacant building just outside Little Jamaica in Toronto. At the time, it was owned by the City of Toronto, and had been empty since the public health office that worked out of the building shuttered a few years prior.
Now, after a $6 million fundraising venture, the charity has unveiled plans for a fully renovated more-than-14,000-square-foot facility there: By fall 2021, it will host what is being touted as "Canada's first professional multi-disciplinary Black Arts Centre."
"Today we start building a legacy for our community. A consistent space to support Black artists and youth—nurturing their talents and sharing their work with new audiences," Alica Hall, executive director of Nia Centre, said in a release. "The centre ensures that Black art and culture is available year-round."
The building—which has been, at various junctures since the early 1920s, a banquet hall, bowling alley and nightclub—will soon house brand new coworking spaces, a digital media lab, recording and visual arts studios, two hallway galleries, and a 160-seat performance theatre, among other facilities.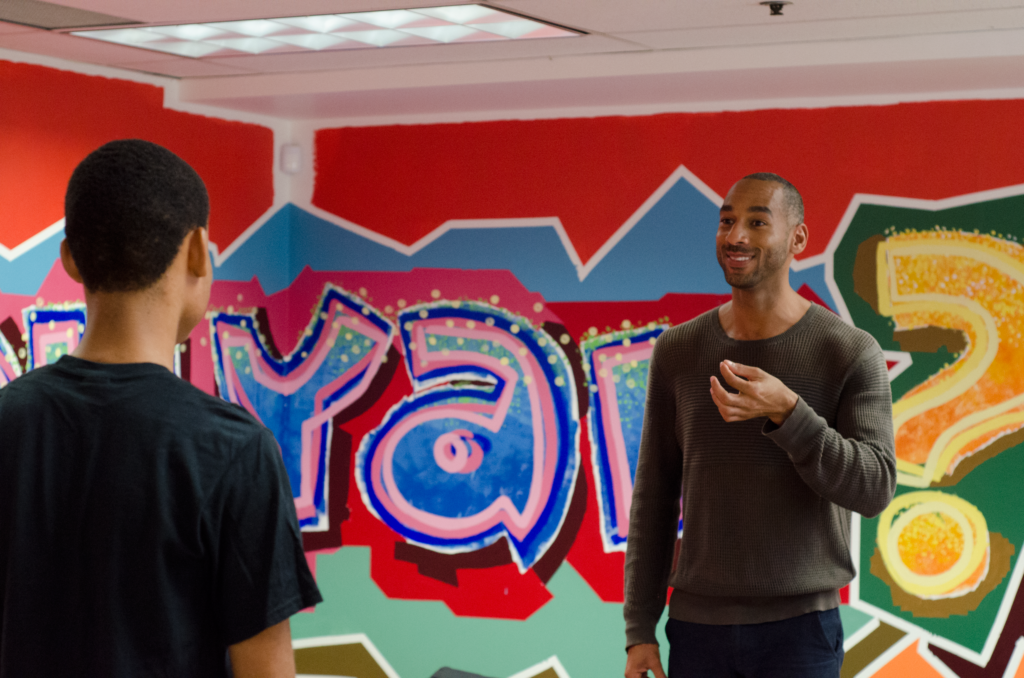 Mentorships are among the programs that the Nia Centre offers. Here, Robert Ball (at right) mentors Dante Fevrier. Image courtesy Nia Centre.
"What this project realizes is something which is fundamentally important to what we're trying to do at the federal level, which is to stop just granting dollars for projects on a month-to-month, year-by-year basis, and instead invest capital into the community [in a way] that is permanent and not transactional," MP Adam Vaughan said at the on-site press conference. (The City of Toronto, Canadian Heritage and United Way Greater Toronto are among the project's major funders.)
Public funding  support of this project follows long-standing calls for the government to make more capital investments of this nature—investments in Black cultural organizations that can actually, as the Black Parliamentary Caucus suggested in recent months, "safeguard their long-term survival."
Nia Centre has also kicked off a $1.5-million capital campaign in an effort to raise the last bit of funding for the renovation and equipment purchases.
"Our vision," Hall said, "is to give Black artists a platform, no matter where they are in their career, to share their gifts and talents with the city and, ultimately, the world."
Already, the front of the building is bedecked with Anique Jordan's 21-foot installation We Have Done Enough, a tribute to the Black artists and activists who have worked to educate and fight for Black liberation in the face of white supremacy.
In some ways, this presentation of Jordan's artwork is an inchoate expression of what Nia Centre hopes to achieve through its future exhibitions and public programming: expanding the city's collective understanding of the Black Canadian experience, across diasporas, beyond the month of February.
"Canadian Art has [published] research that has found the majority of galleries, museums and solo exhibitions continue to be dominated by white men. And so we sort of exist outside of the Canadian psyche, or the Canadian artistic landscape," Hall says. "This is an opportunity for people to see Black artistic traditions, see Black aesthetics, hear Black voices, read Black voices, all year round. And that will deepen their understanding of our experiences and what Black artistic production here is."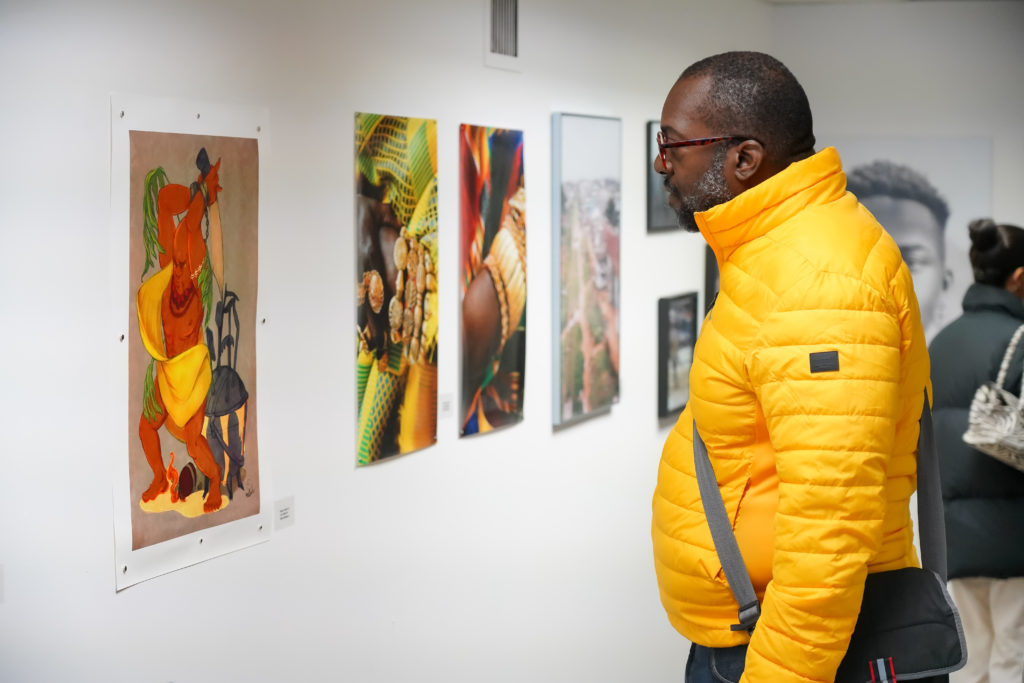 A visitor considers some of the work at Nia Centre's 2019 event A Black Art Fair. Photo: CJ Cromwell. Courtesy Nia Centre.
Nia Centre was founded in 2008 through the Youth Challenge Fund as a way to address the roots of violence and disengagement by supporting positive youth development. And until now, the centre has always delivered that programming by renting out spaces—an expensive arrangement, forced by surging real estate prices, that Hall says produces a fragmentation of community.
With a permanent physical location, Nia Centre will have a reliable and centralized space that can bring the community together in a safe, culturally-affirming environment "without the pressures of white supremacy."
"Our current generation of Black and Indigenous activists need places like the Nia Centre of the Arts to co-create an authentic path to freedom in solidarity with Black liberation and Indigenous sovereignty," said artist and activist Mahlikah Awe:ri.
Once construction is complete, 524 Oakwood will be able to expand the in-house programs Nia Centre currently offers: from artist residencies, film screenings and youth engagement to technical training, mentorships and an annual Black art fair.
"We often take for granted the rich diversity of cultures within the diaspora…. We bring different experiences, traditions, languages, and add to the cultural fabric of our country," Hall says. "Nia Centre isn't just a building. We are creating a destination for Black Canadians. Finally, we'll have a place to celebrate our stories and validate our challenges as well as our successes."