Over the past 12 years, Montreal's Fondation Phi has played a huge role in bringing prominent international artists—and global intersections around art, pop culture and tech—to Canadian audiences.
America's Jenny Holzer, Switzerland's Christian Marclay, the UK's Yinka Shonibare and Japan's Ryoji Ikeda are just some of the global talents that Phi founder Phoebe Greenberg has brought to Old Montreal's rue Saint-Jean and DHC/ART—which was renamed Fondation Phi this year. Those artists came not just for high-quality solo exhibitions made free to the public, but often for free public talks as well. Phi also launched the North American premiere of the VR project Bjork Digital, and hosted VR projects by the New York Times.
Now, Phi is bringing one Montreal-based artist to an international audience in Venice during the Biennale, as well as VR projects by international art stars.
Tonight sees the official opening of "Invasor," a sprawling sculptural installation show by Renata Morales at the Ca' Rezzonico Gallery. Also at the gallery, Phi is presenting Rising, a virtual reality work by Marina Abramović, who won the Golden Lion for Best Artist at the Venice Biennale in 1997.
"I wanted to be part of the conversation," says Phi founder Phoebe Greenberg. "I've been going to Venice for years, and I felt we were ready to have a presence here at this particular point in time."
Phi has been testing international waters lately: Luxembourg and New York are just some of the sites the centre has installed in the lead-up to Venice.
"The Yoko Ono exhibition on now at [Fondation] Phi will go to Amsterdam," Greenberg points out. "We're starting to think about moving some of our expertise back and forth outside of Montreal, and establish a continued conversation globally."
And Renata Morales would seem a suitable choice for a project around intersections both international and interdisciplinary.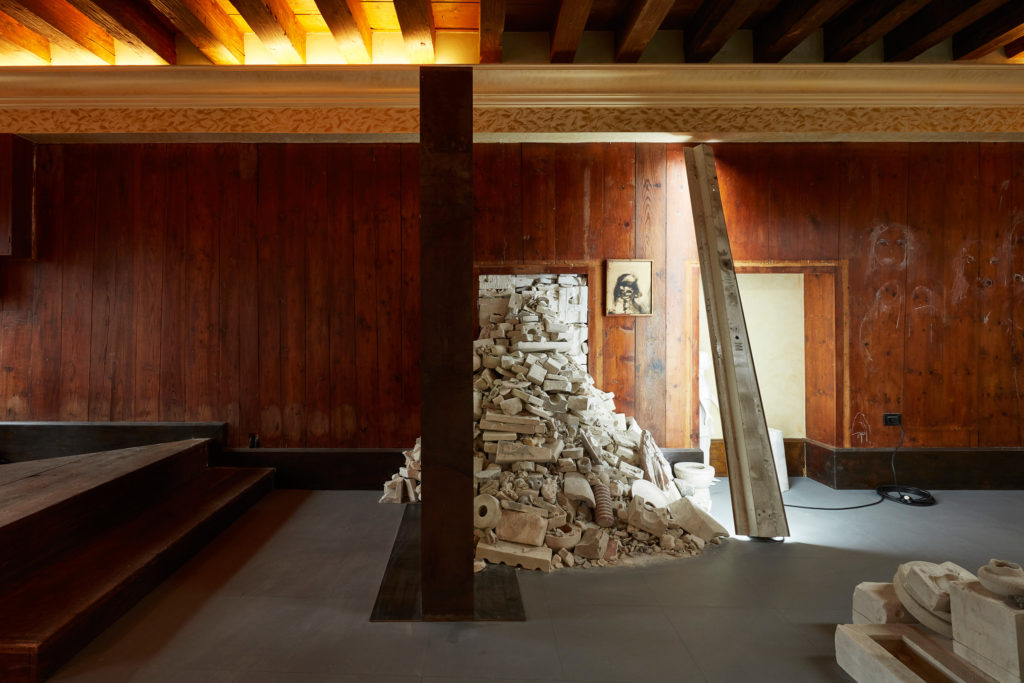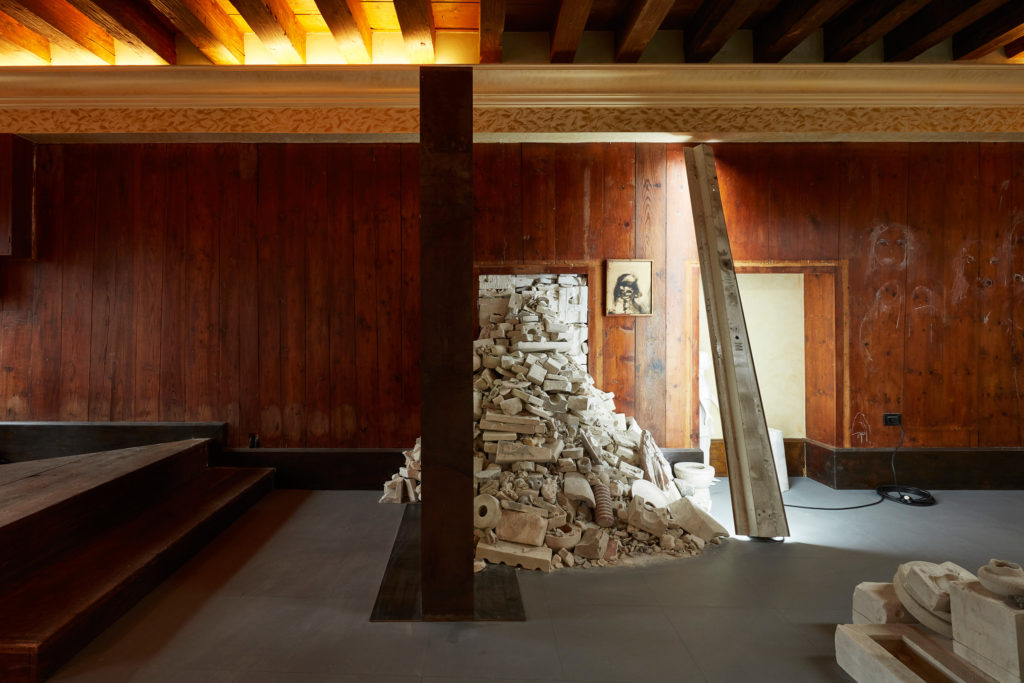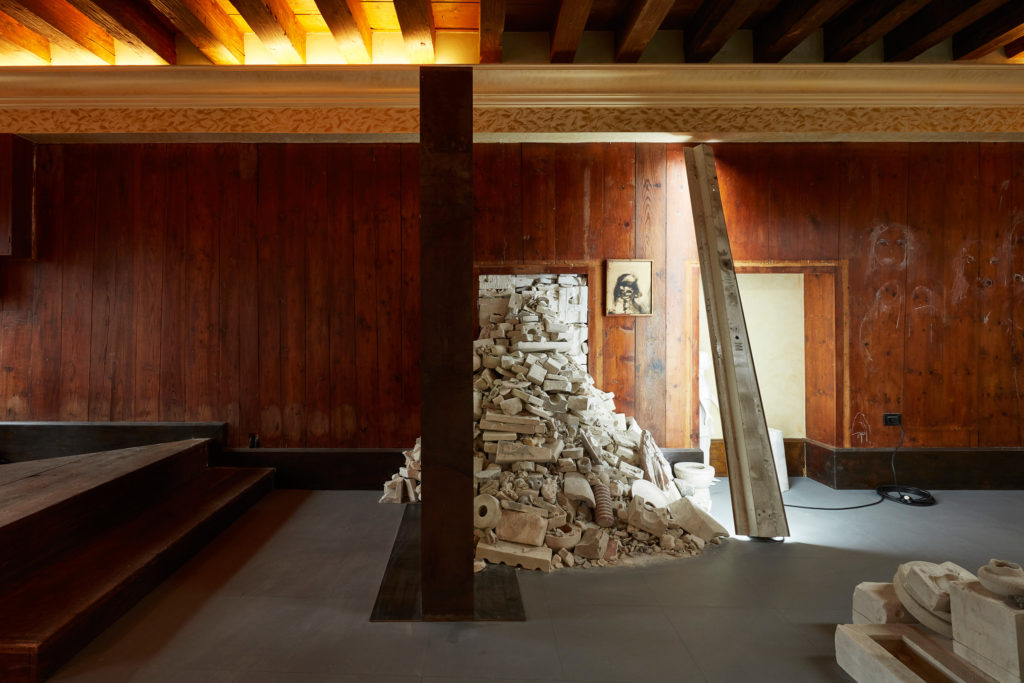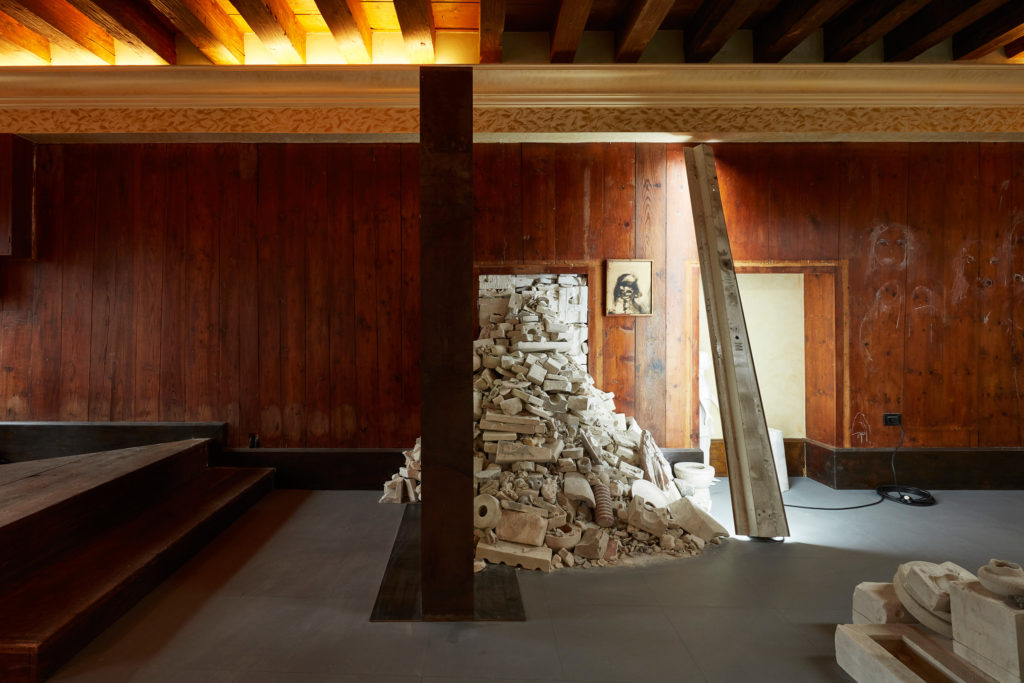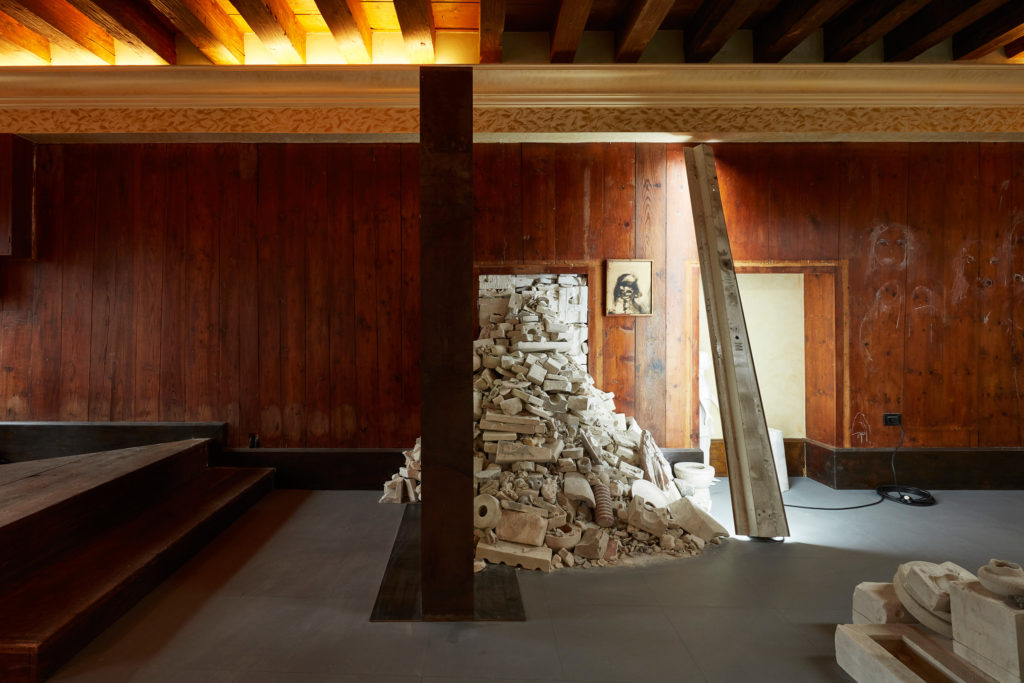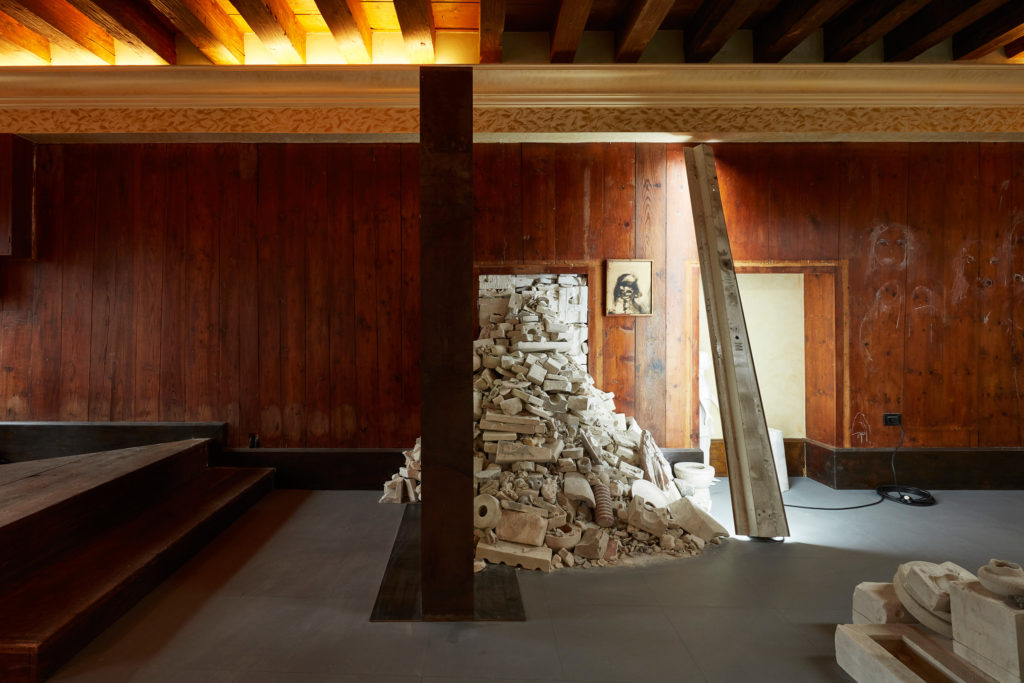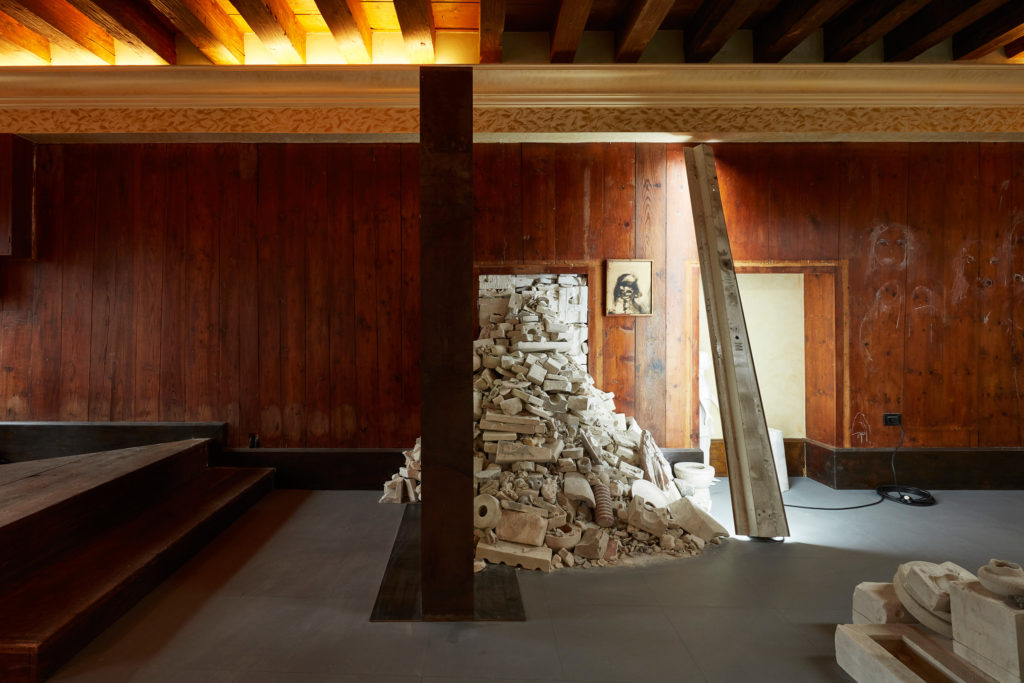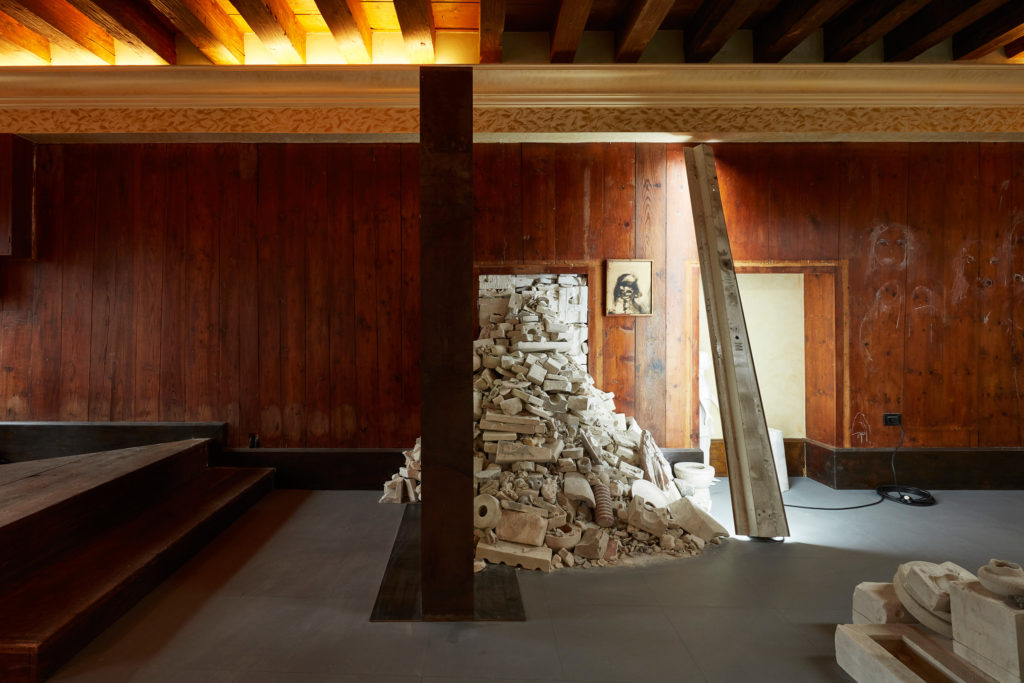 Morales, who was born in Mexico City and came to Canada in her teens, initially broke through to global attention designing costumes and clothing for the band Arcade Fire, as well as her own fashion lines. She has also done residencies and projects around art, fashion and music at Phi before. But Morales's first love is drawing and painting, and recently she returned to Mexico to study ceramics production at José Noé Suro's famed studio and factory in Guadelajara.
"I'm kind of obsessed with it," Morales says of ceramics. "I've been doing all kinds of creative collaboration with different people over the years, whether it's for the stage or for other things. But I've always done painting and drawing, and now I'm concentrating more on collaborating with artisans and making sculpture."
Morales's exhibition in Venice, titled "Invasor," stretches over two large rooms—one room is more monochromatic, the other, more technicolour. Included are ceramic sculptures of people, animals, and dinosaurs, as well as leftovers and debris from Ceramica Suro.
"There are small fragments, medium fragments, and large fragments in just one sculptures—30 pieces in one 'piece,'" says Morales. There will also be installations made from tires, and textile self-portraits.
Phoebe Greenberg says Morales is a friend as well as a huge creative talent, and that it's about time her artwork was known more widely.
"I always felt really strongly about her genius, and about her aesthetic vision" says Greenberg of Morales. "Fundamentally, for me, she is a contemporary artist. I felt that at this midpoint in her career… [it was about] establishing her presence as a contemporary artist on the world stage."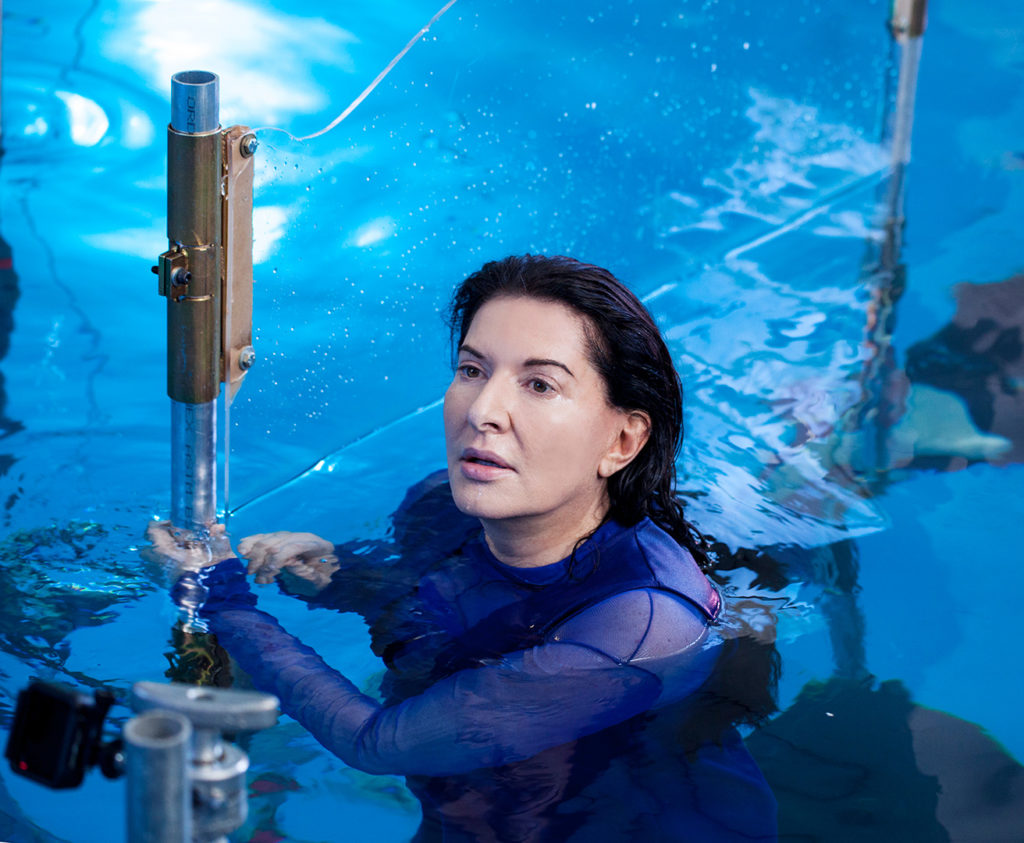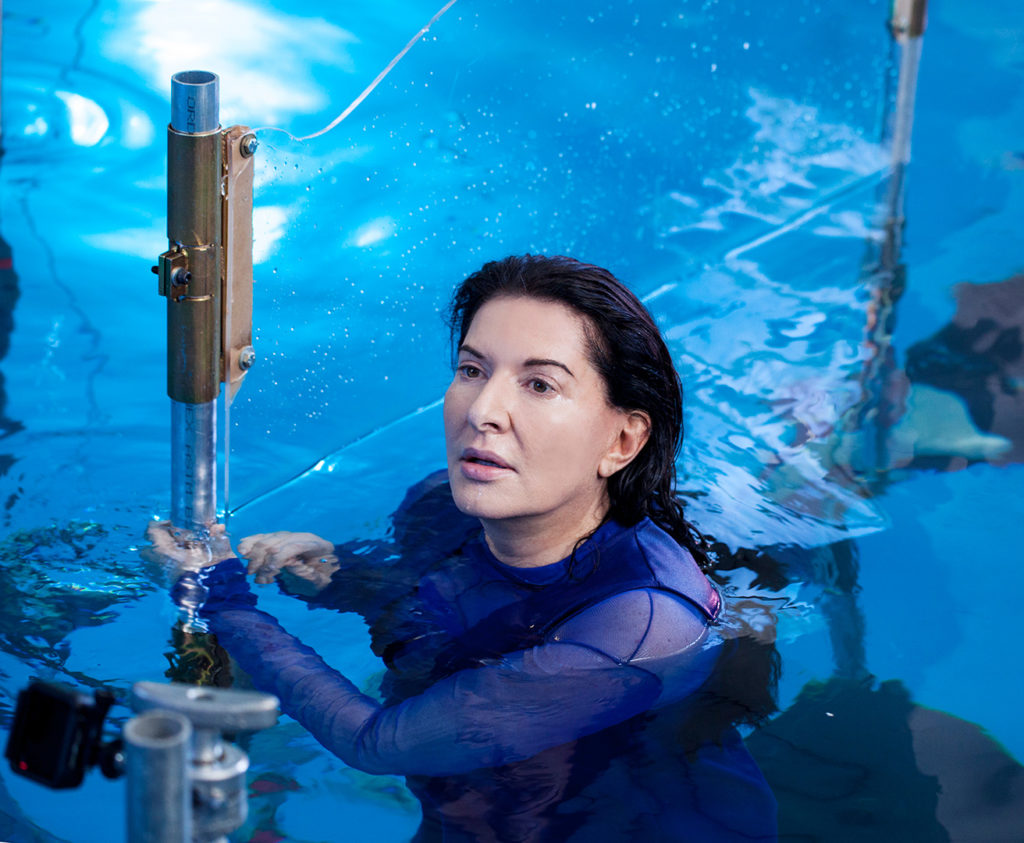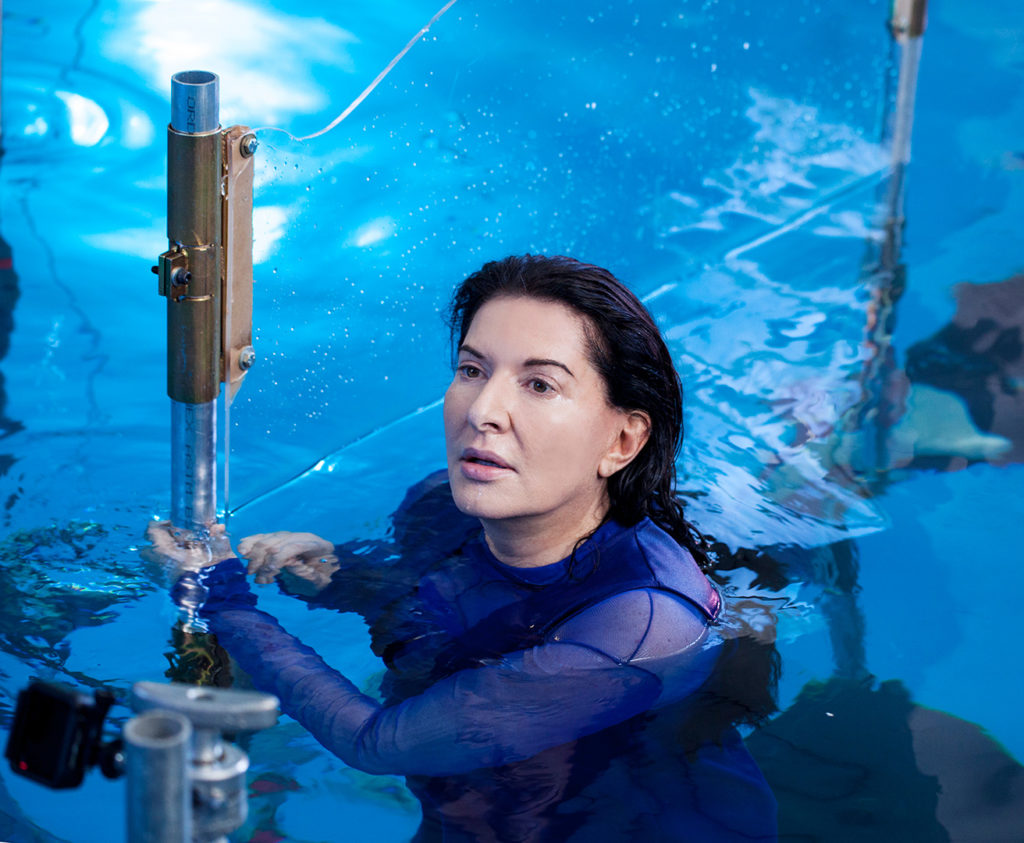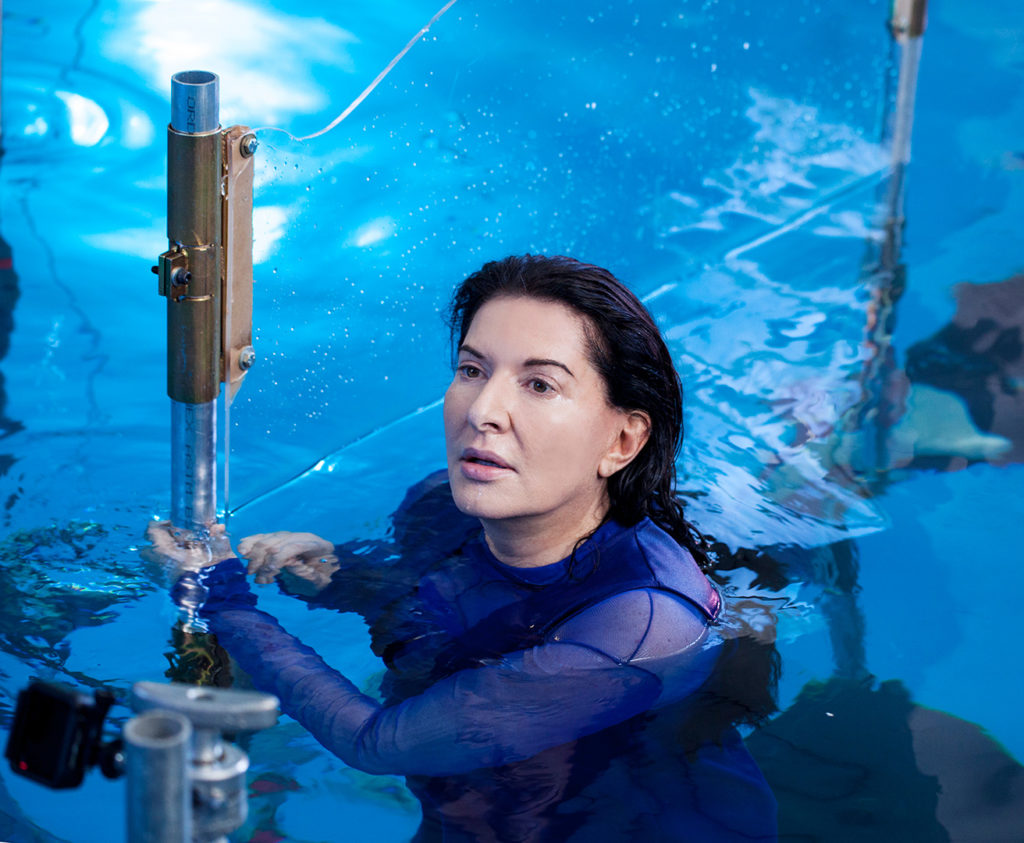 Phi's presentation of Marina Abramović's VR work Rising alongside Morales's installation provides an interesting counterpoint: virtual rather than material, digital rather than analog, usual suspect rather than fresh face.
"I felt that where Phi sits in accessing art and technology," it was important to present this kind of work as well, says Greenberg.
The VR project is made possible through Acute Art, which has been helping major artists create virtual, augmented and mixed reality artworks since 2017. Other artists they have worked with include Anish Kapoor, Olafur Eliasson, and Christo and Jeanne-Claude.
"I went to London and met with [Acute Art], and I've seen a few of the pieces they have developed to date," says Greenberg. "Marina's piece really stood out to me as one that I felt intuitively fit with Renata's world… maybe it's the female point of view."
Rising deals with issues of climate change and rising sea levels—a matter of urgency in Venice both within and beyond the Biennale. Viewers see the artist, Abramović, in a tank filled with water, and glaciers in the distance. Viewers can take action to make the water levels increase or decrease.
Overall, says Greenberg, the shows are hoped to join important exchanges about both creativity and climate in Venice as preview week and the wider exhibition there proceeds. After the Morales installation comes down July 6, Phi will continue to show VR works through October, also crossing over with the Venice International Film Festival in August and September.
"I think it's so important to be present and to listen to what is being said" in Venice right now, says Greenberg. "It's important to be part of a conversation that is global, with ideas that I think hopefully will impact the world in a positive way."
Phi's presentation of Renate Morales and Marina Abramović in Venice opens tonight (May 7) at Ca' Rezzonico Gallery and continues until July 6.
Terminology in this article was corrected on May 7, 2019. The original copy referred to Phi Centre as producer of the Venice project; in fact, it is Fondation Phi. A clarification was also added to note that DHC/ART is now Fondation Phi.