How do you make the work of First Nations, Inuit and Métis women artists in Canada more visible? Some people write research papers. Some people build collections. Some people advocate for funding.
Mohawk curator and scholar Lee-Ann Martin has participated in all of these modes of support in the past. But this summer, she is taking a very different approach—namely, putting the art of 50 Indigenous women artists on 167 billboards from coast to coast to coast.
"Having Indigenous women's art writ large in public…along the country's roadways and in urban centres" is vital, says Martin. "I really see the project as synonymous with Indigenous women's work as defenders of the land," she notes, with "the other, more practical intent [being] for people to realize the breadth, depth and diversity of Indigenous women's art and how important it is today."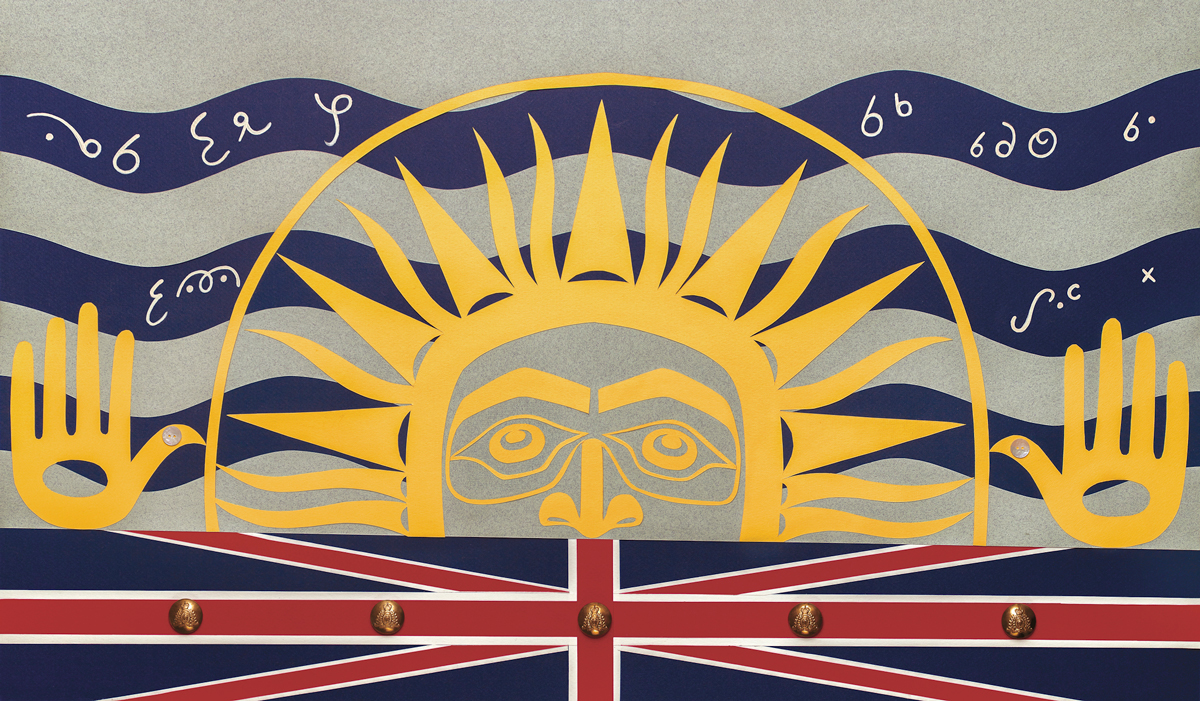 Marianne Nicolson, The Sun is Setting on the British Empire, 2017.
Martin's project, titled "Resilience," is one of of unprecedented scope and scale for Indigenous art in Canada, and it was sparked when the Winnipeg organization Mentoring Artists for Women's Art approached Martin with the idea in 2016.
Martin said she only had to "think about it for about two seconds" before accepting MAWA's proposal that she curate a project of this kind.
"The idea of focusing on the works of Indigenous women artists was close to my heart [already]," says Martin. "I was working on some research in the past few years looking at the underrepresentation of Indigenous women artists in exhibitions and art institutions"—and this seemed an excellent way to move that wider effort forward.

Rebecca Belmore, Fringe, 2008.
Once Martin and MAWA received word in 2017 that their proposal had been funded by the Canada Council's New Chapter program, they surged ahead. The curation drew on Martin's extensive knowledge of Indigenous art (she's a former curator of contemporary Aboriginal art for the Canadian Museum of Civilization and in 1992 co-curated the internationally touring show "Indigena: Perspectives of Indigenous Peoples on 500 Years") as well as Skype studio visits.
Among the artists exhibiting in what Martin calls this "roadway gallery" are Rebecca Belmore, Rosalie Favell, Ursula Johnson, Dayna Danger, Caroline Monnet, Ruth Cuthand, Tanya Hartnett, Marianne Nicolson and Daphne Odjig. (A full list of participating artists appears at the end of this article.)
"We wanted to include a multigenerational approach," says Martin, "including lesser recognized artists and more established artists across the country." Chronology of the works varies too; Cuthand's piece, Treaty Dress, is from 1986; Odjig's The Indian in Transition, from 1978; Monnet's Deluxe from 2017.
The ability of the images to communicate directly at a large scale was important to Martin. She also wanted "Resilience" to be "respectful of all the Indigenous territories across the country." So art by eight Inuit artists, including the late, iconic Annie Pootogook, is included, too.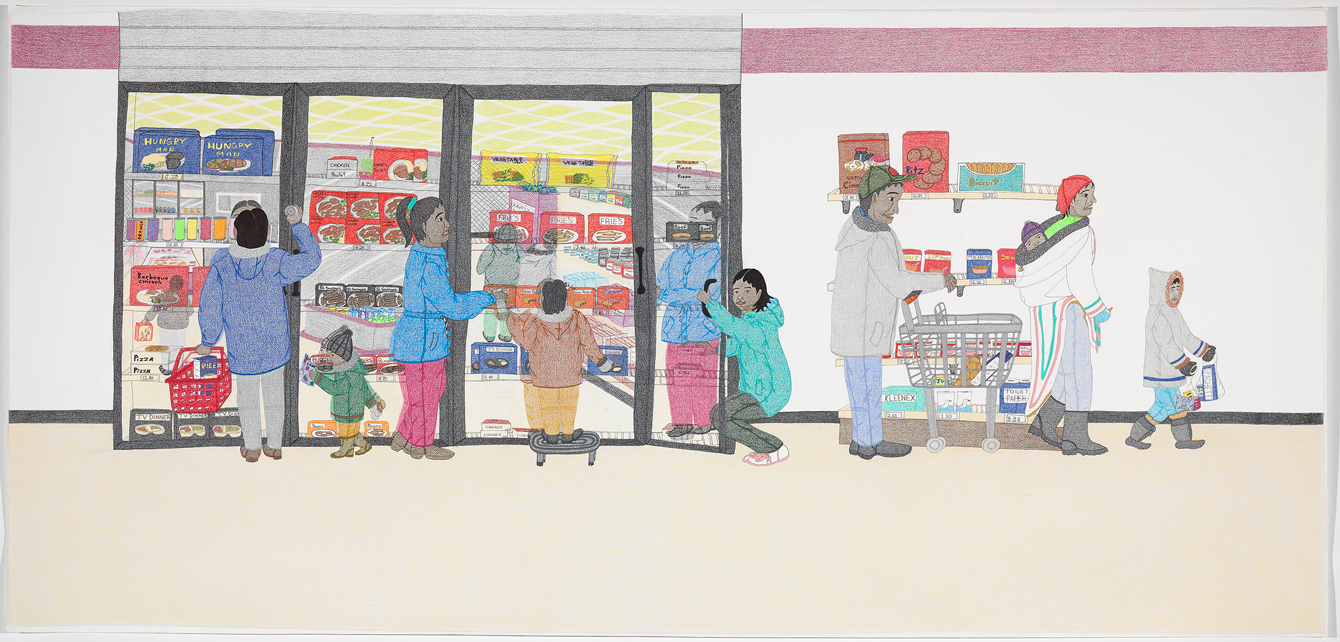 Annie Pootoogook, Cape Dorset Freezer, 2005.
All these artists' work, blown up to billboard size, will be installed from St. John's to Victoria, with large posters or banners delivered to communities in the Arctic that don't have billboards available, like Rankin Inlet and Iqaluit.
"We spent a good amount of time looking at locations," says Martin, "at larger and smaller urban centres across the country—also looking at Indigenous territories and trying to get them as close to or on Indigenous territories [if possible]."
Workarounds—like those large posters—had to be developed for communities where few billboards exist.
"In the territories, there are few to no billboards, so we are looking at other options, like large poster formats or banners that we will have in various organizations and cultural centres" in the North, Martin says. Similar strategies will be used in smaller centres with less billboard availability in Labrador, B.C. and beyond.
The billboards and posters will be in place from June 1 to August 1, with some of the sites being digital billboards rotating the work of multiple artists.
Martin is hoping that many Canadians' tendencies to travel by highway over the summer months will become "a chance for people in different geographic regions of Canada to see artwork by artists they may not have recognized before."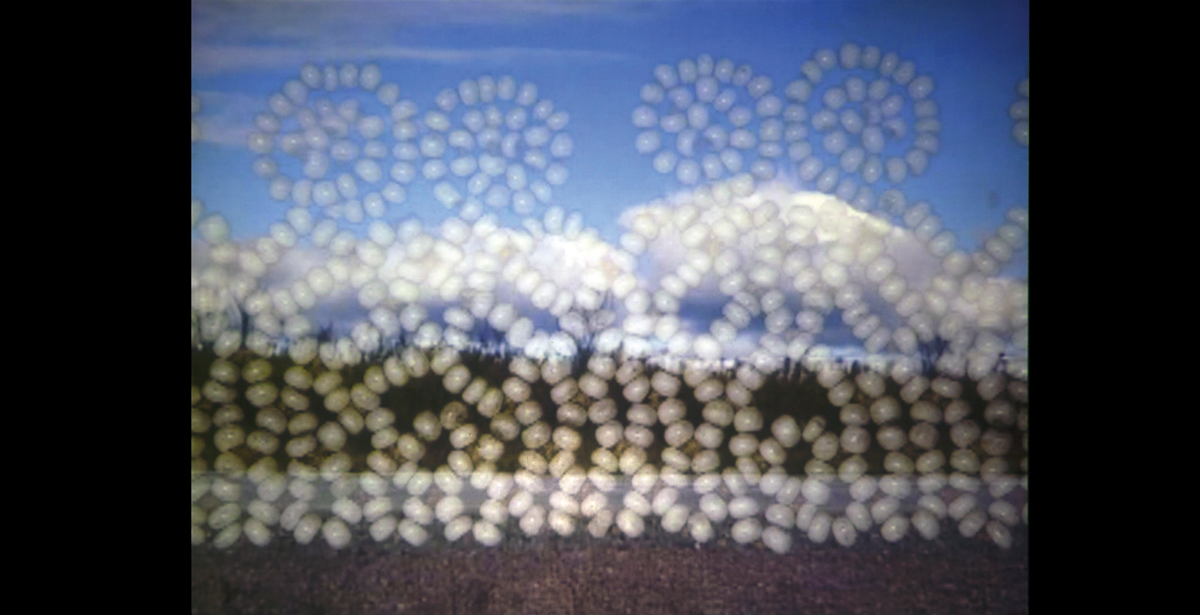 Hannah Claus, repeat along the border, 2006.
And Martin emphasizes the title and theme binding the billboards was carefully chosen, too.
"The title—'Resilience'—is quite important," says Martin.
She points out that while, in pop culture, "resilience" is often limited to single individual's "ability to cope with and overcome adversity"—a notion that has been widely critiqued as shifting responsibility onto oppressed individuals, and away from institutions implicated in their systemic oppression—the concept has deep roots, and different meanings, in Indigenous contexts.
"What we really want to emphasize is the concept of resilience has been in Indigenous languages and cultures since time immemorial," says Martin. "With these artists, I think it is reflected as endurance and sovereignty—it's not just about adapting to adversity, which I think is a colonial point of view."
And though the final map of artists and billboards won't be released on resilienceproject.ca till May 1, Martin's vision of the project is already crystal clear.
"Customary practices, contemporary identities, the land and the impact of colonial practices and strategies" will all be examined in this 6,000-kilometre-long exhibition, Martin says. "The artists in 'Resilience' stand as defenders of their cultural sovereignty and protectors of the land."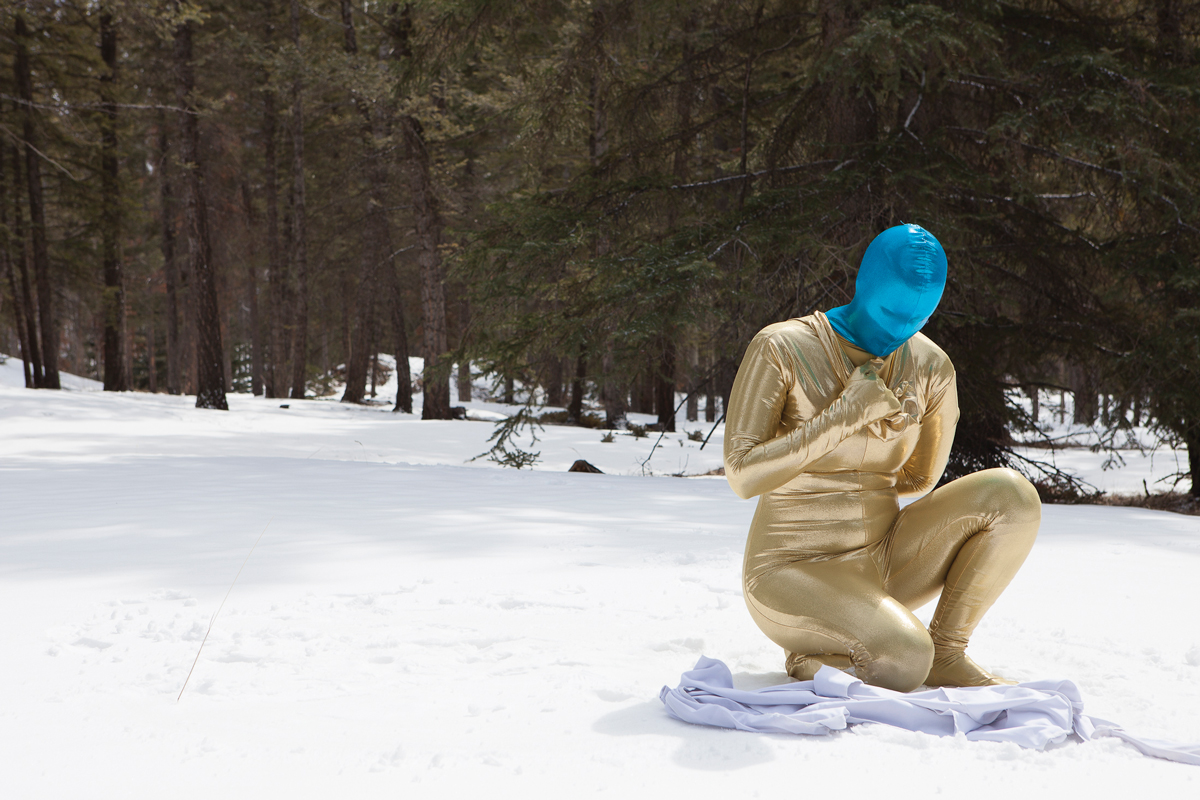 Amy Malbeuf, unbodied rebirth, 2011.
A Complete List of the 50 Artists in "Resilience"
KC Adams, Kenojuak Ashevak, Shuvinai Ashoona, Rebecca Gloria-Jean Baird, Mary Anne Barkhouse, Christi Belcourt, Rebecca Belmore, Jaime Black, Lori Blondeau, Heather Campbell, Joane Cardinal-Schubert, Lianne Marie, Leda Charlie, Hannah Claus, Dana Claxton, Ruth Cuthand, Dayna Danger, Patricia Deadman, Bonnie Devine, Rosalie Favell, Vanessa Dion Fletcher, Lita Fontaine, Melissa General, Tanya Harnett, Maria Hupfield, Ursula Johnson, Bev Koski, Nadya Kwandibens, Mary Longman, Amy Malbeuf, Teresa Marshall, Meryl McMaster, Caroline Monnet, Lisa Myers, Nadia Myre, Jade Nasogaluak Carpenter, Marianne Nicolson, Shelley Niro, Jeneen Frei Njootli, Nigit'stil Norbert, Daphne Odjig, Jane Ash Poitras, Annie Pootoogook, Sherry Farrell Racette, Sonia Robertson, Pitaloosie Saila, Jessie Short, Skawennati, Jackie Traverse, Jennie Williams, Terri-Lynn Williams-Davidson, Gid7ahl-Gudsllaay Lalaxaaygans
More of the Artworks to be shown on "Resilience" Billboards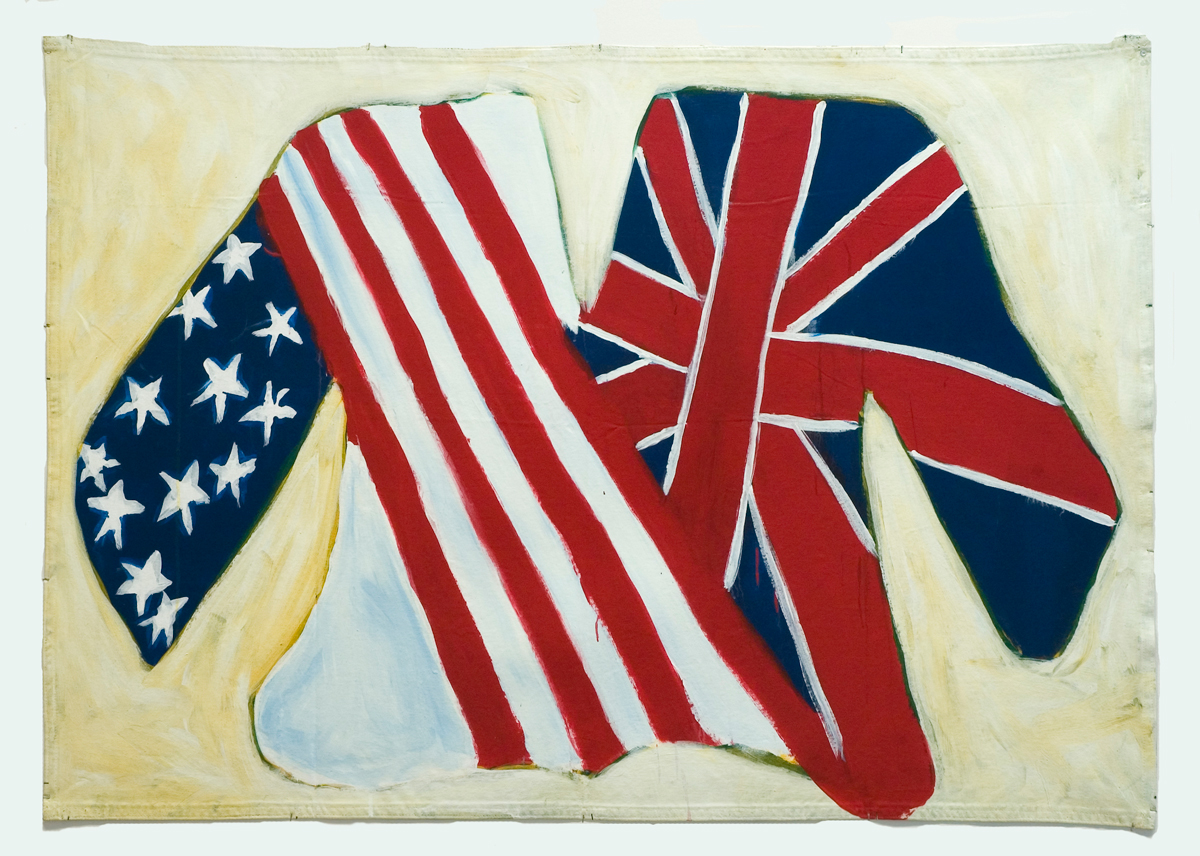 Ruth Cuthand, Treaty Dress, 1986.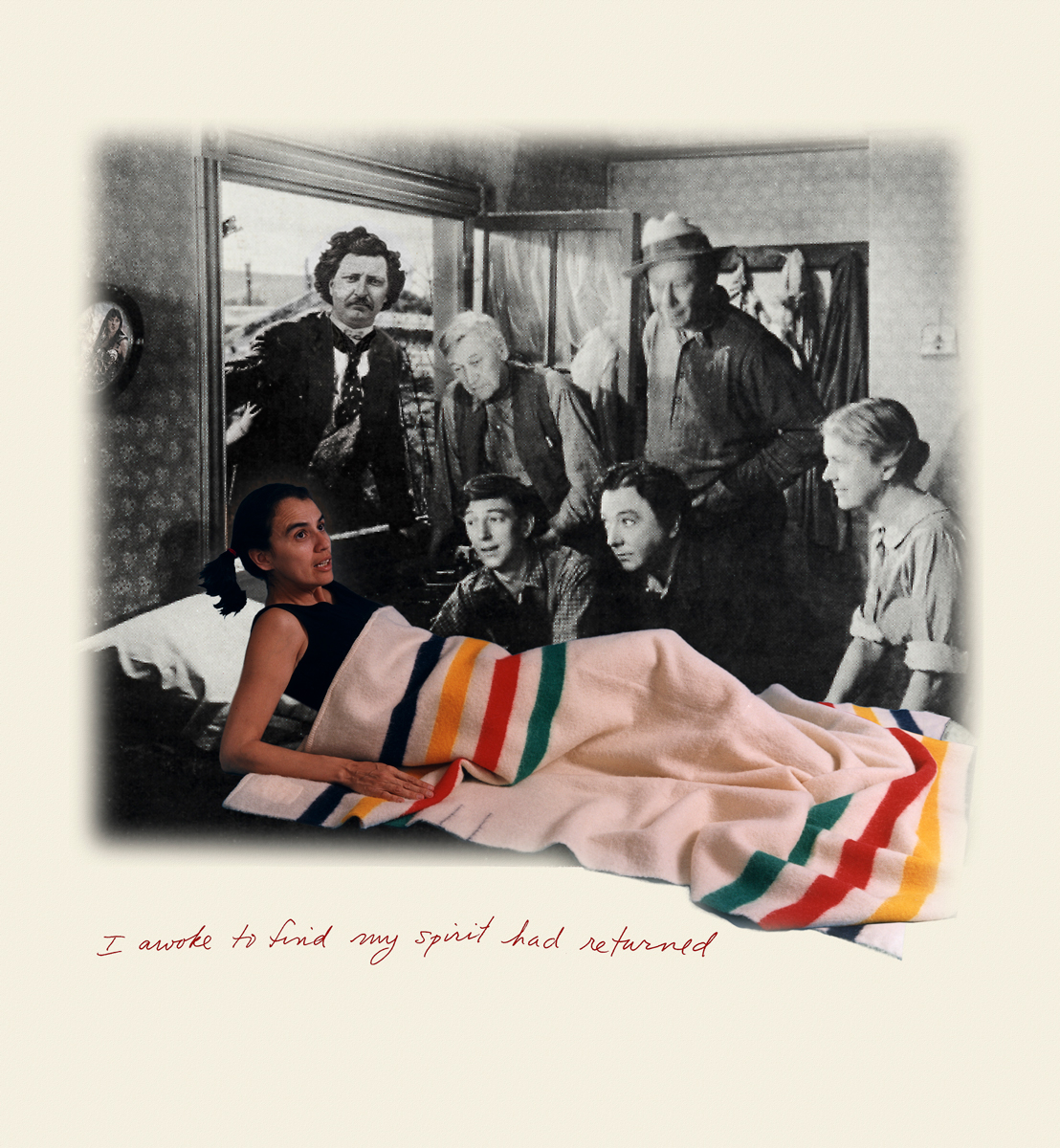 Rosalie Favell, I awoke to find my spirit had returned, 1999.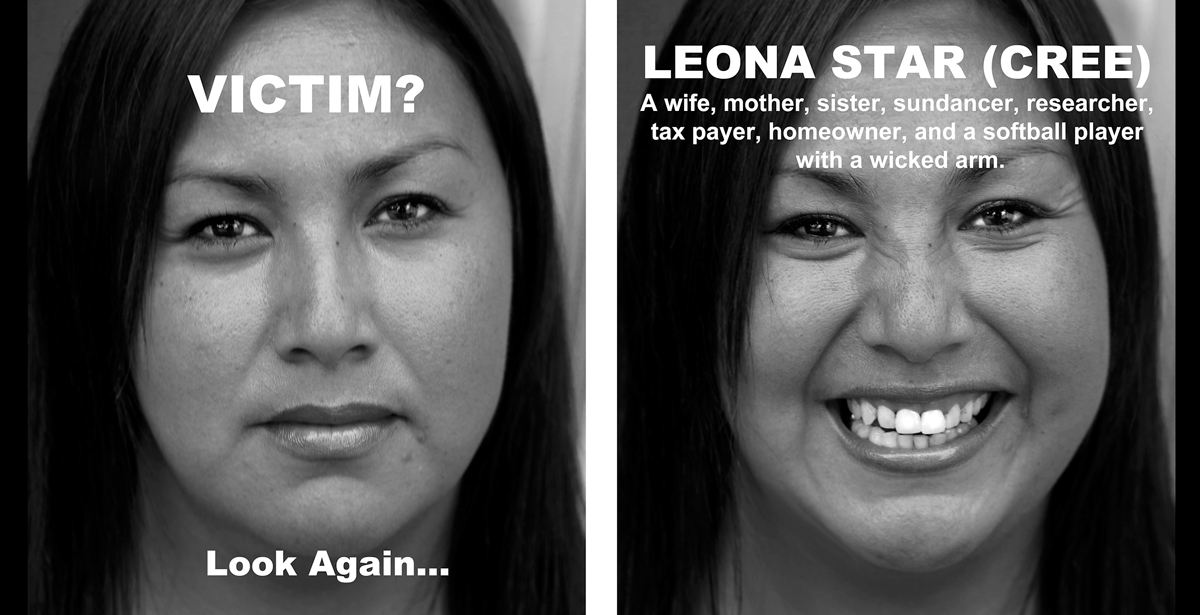 KC Adams, Perception: Leona Star, 2014.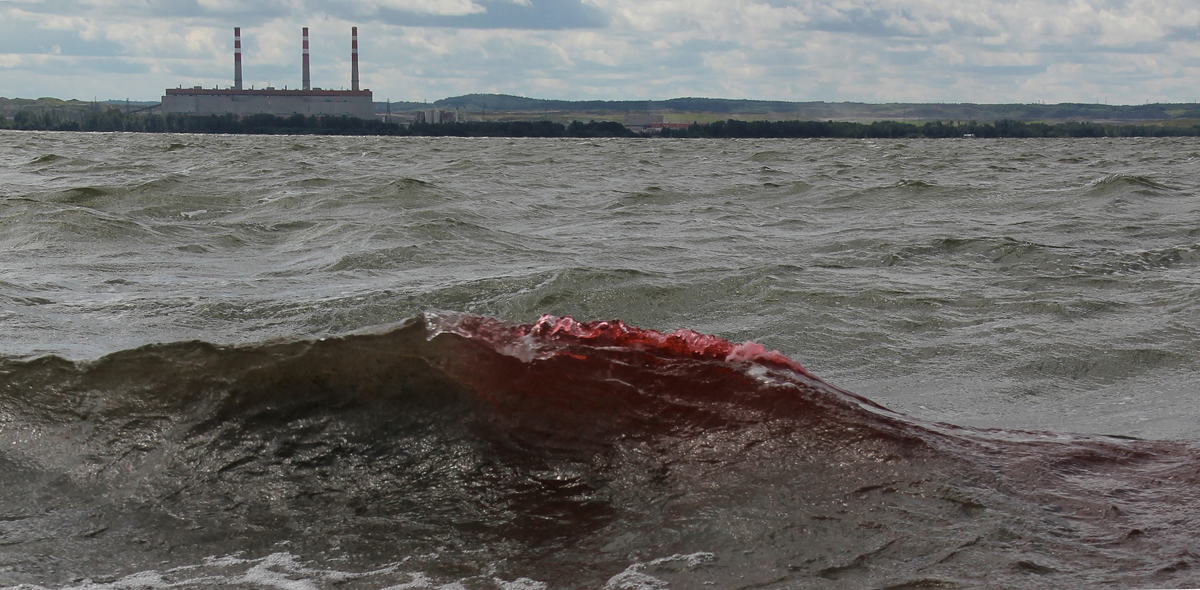 Tanya Harnett, Paul First Nation – 2005 Wabamum Clean-up Site of a 700,000 Litre Oil Spill (detail), 2011.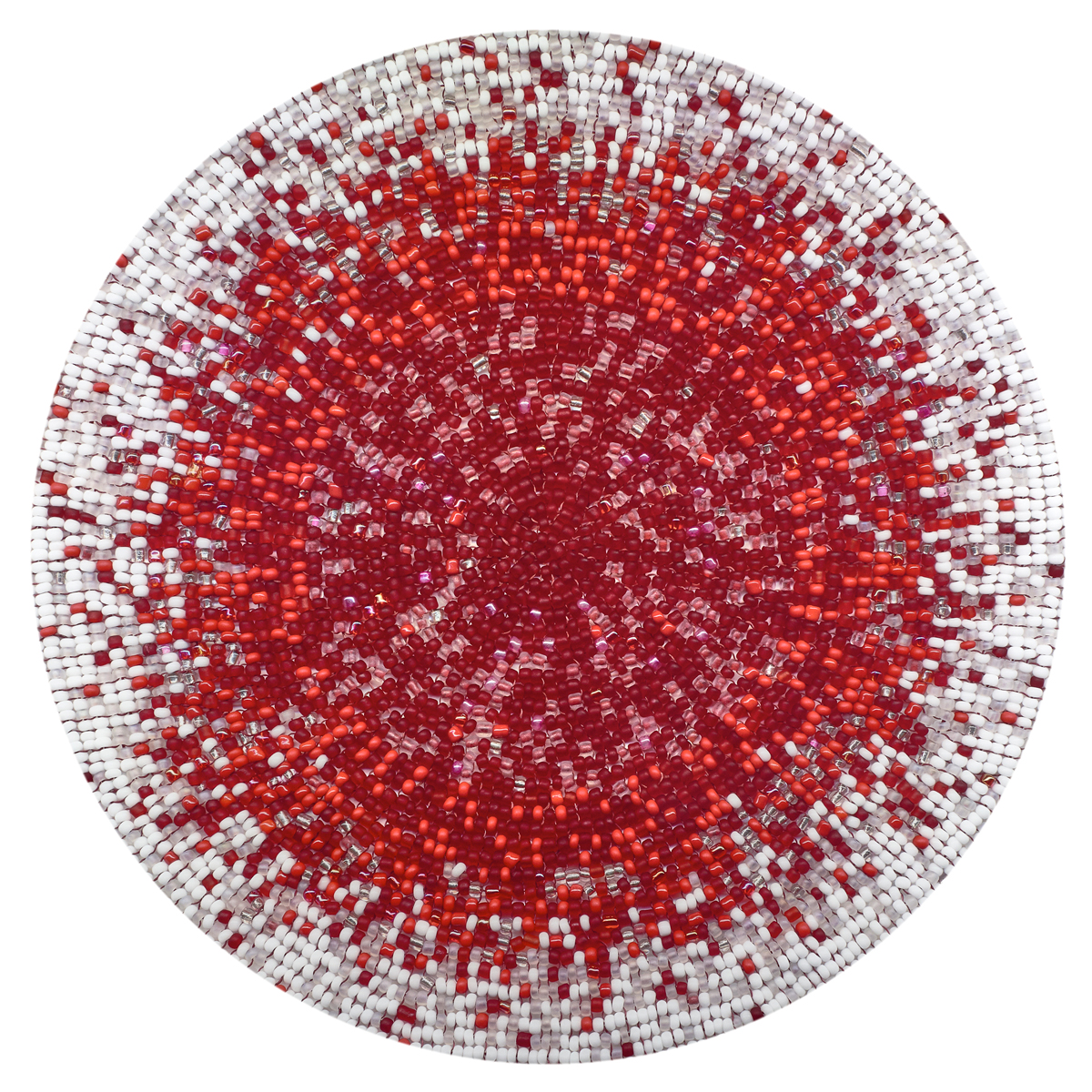 Nadia Myre, Meditations on Red, #2, 2013.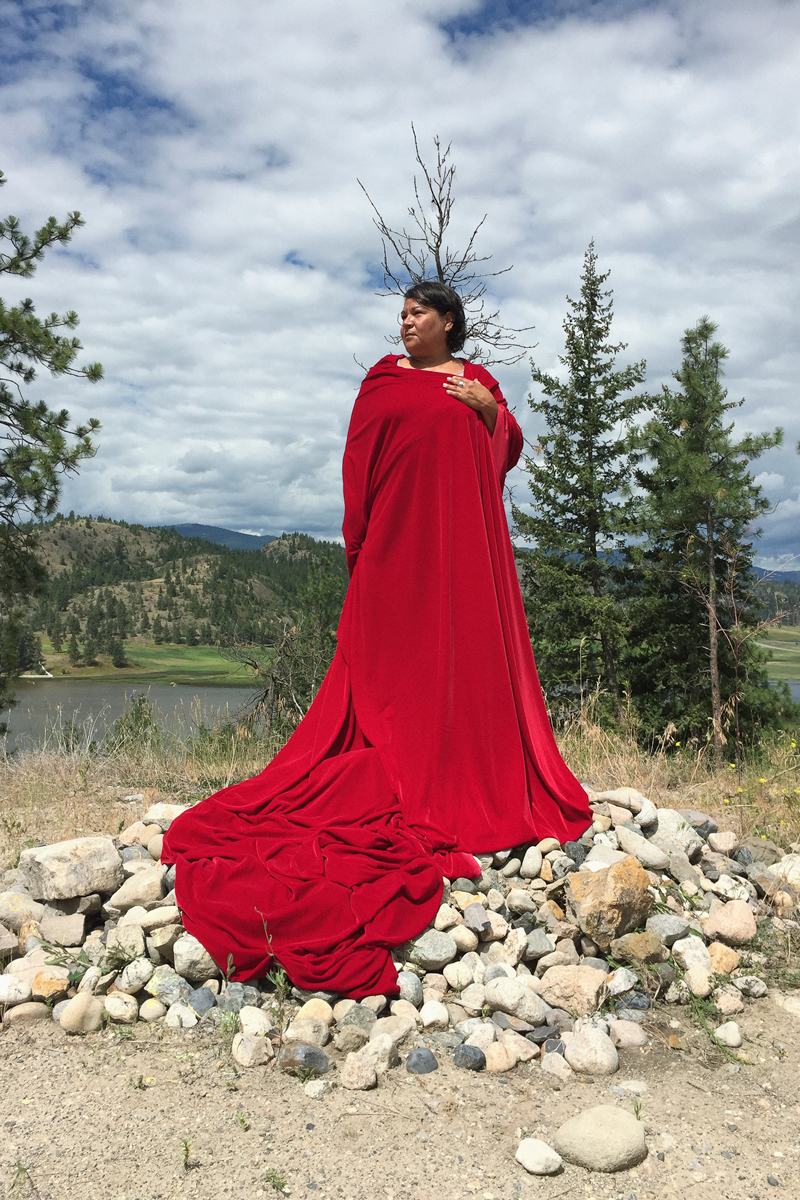 Lori Blondeau, Asiniy Iskwew, 2016.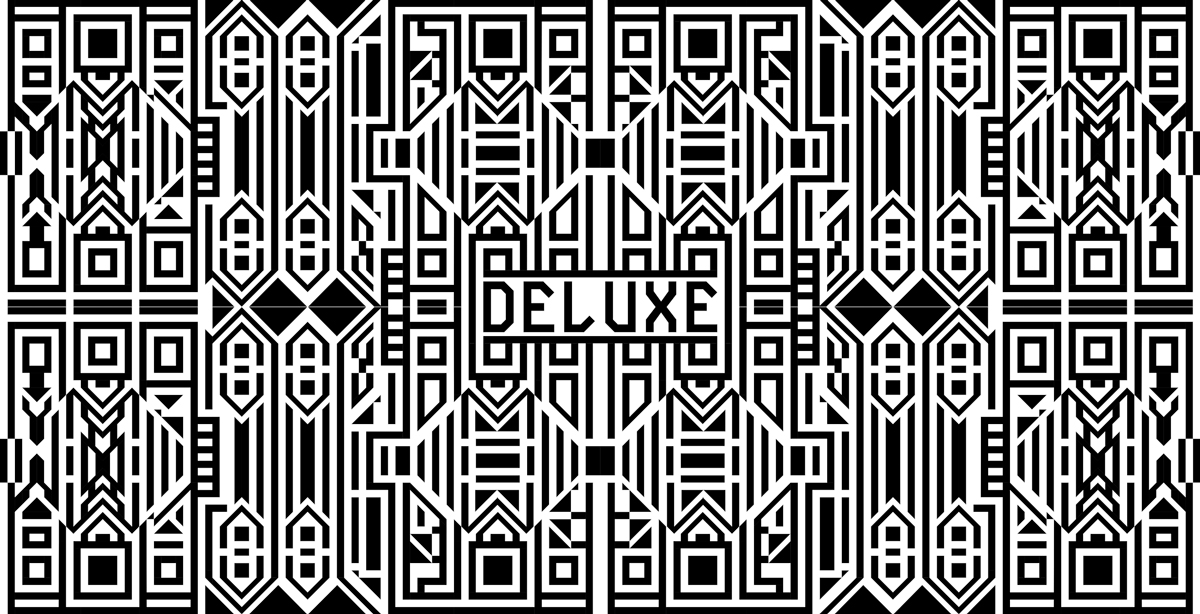 Caroline Monnet, Deluxe, 2017.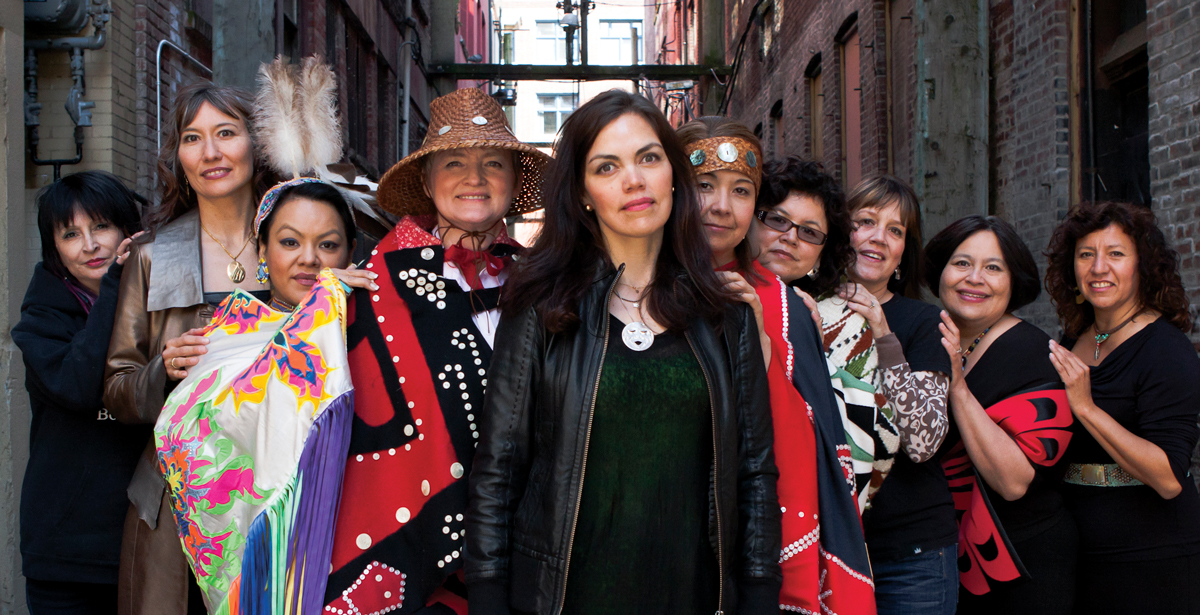 Nadya Kwandibens, Concrete Indians – 10 Indigenous Lawyers, 2012.

Daphne Odjig, The Indian in Transition, 1978.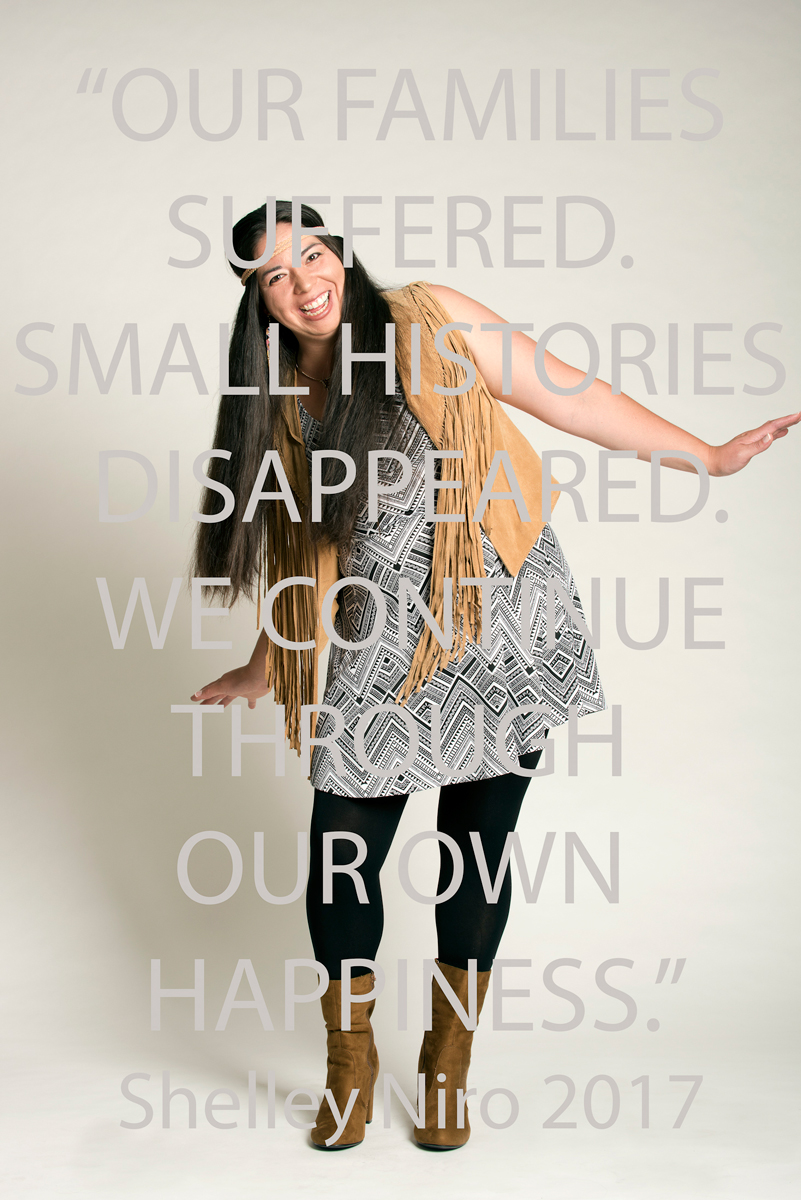 Ursula Johnson, Between My Body and Their Words, 2017.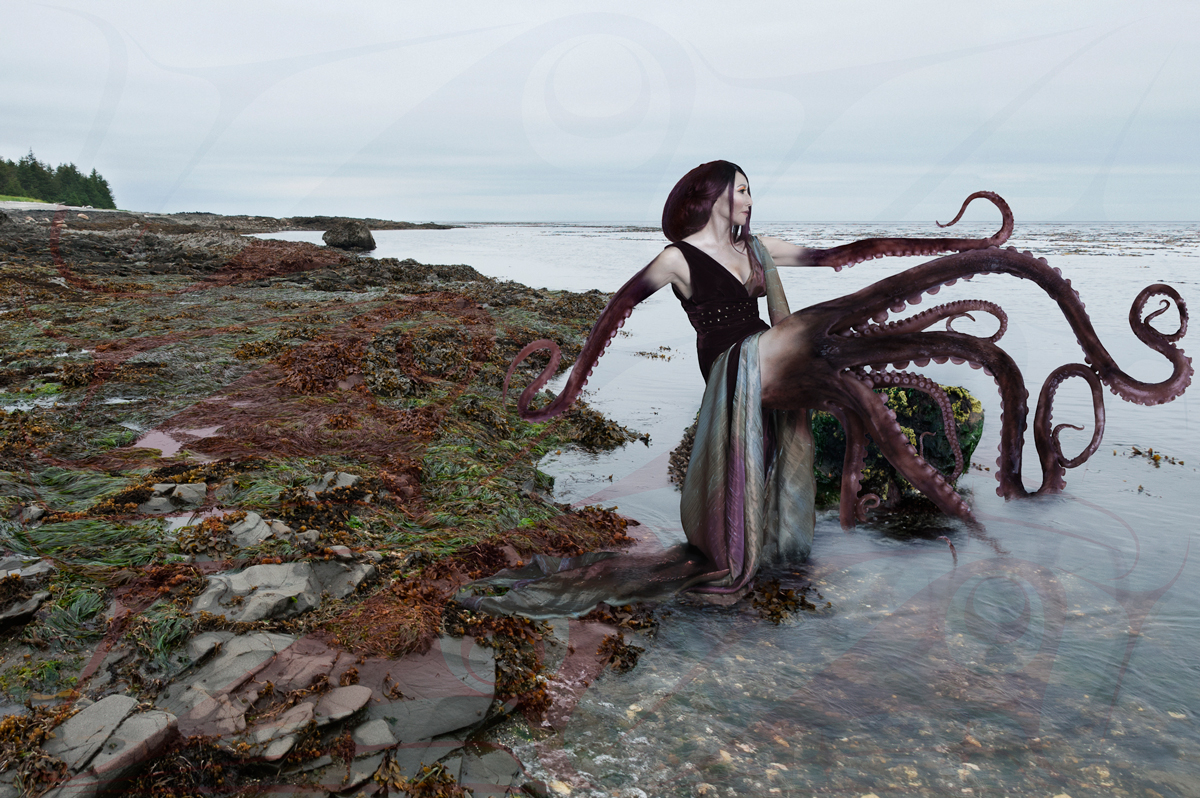 Terri-Lynn Williams-Davidson, Naw Jaada | Octopus Woman, 2017.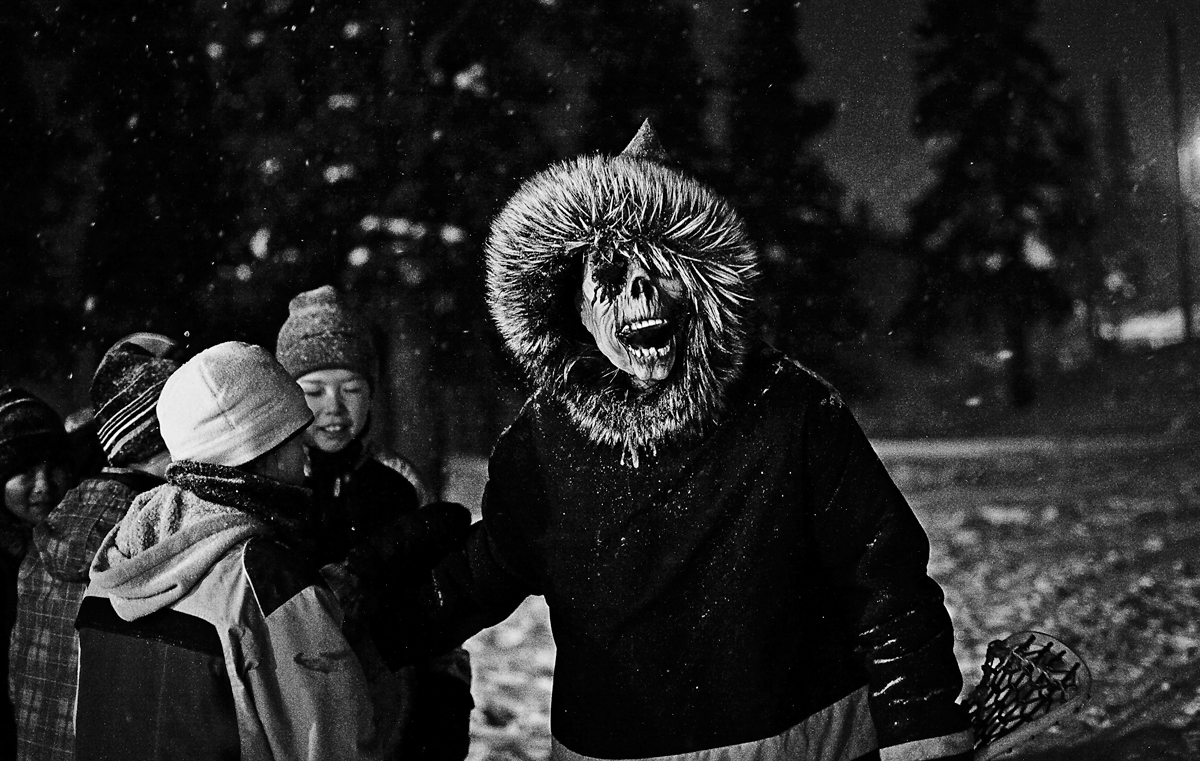 Jennie Williams, Nalujuk Night in Nain, 2016.

Mary Longman, Warrior Woman: Stop the Silence!, 2017 revision of 2014 version.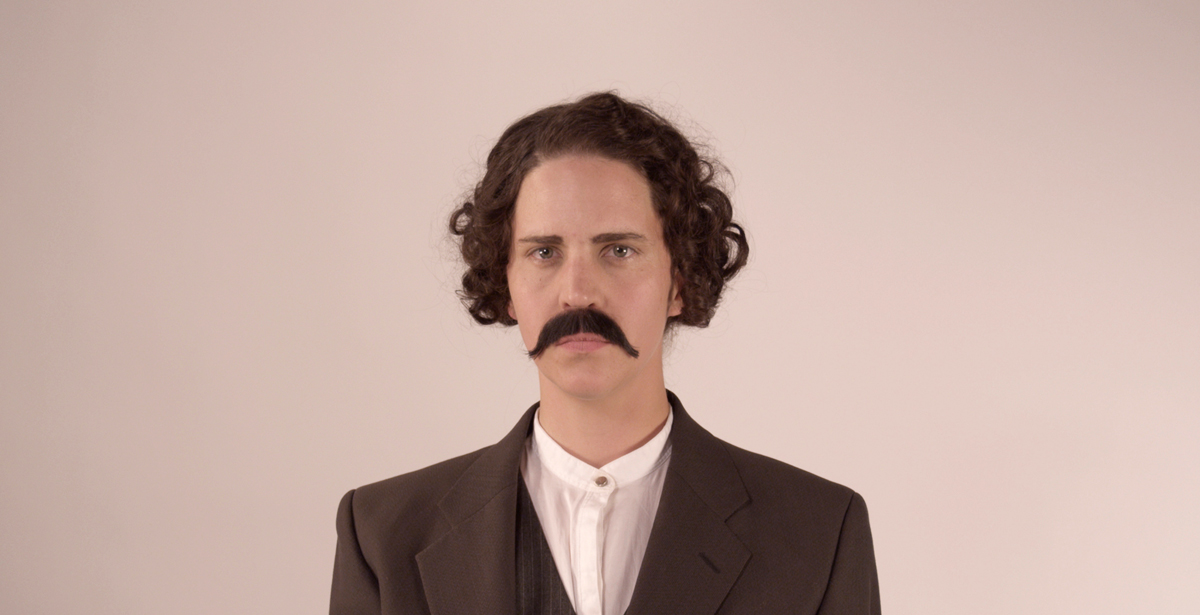 Jessie Short, Wake Up!, 2015.
Corrections and clarifications were made to this post on March 28, 2018. The original post stated that the cities with "Resilience" billboards span Halifax to Victoria; in fact, the billboards span St. John's to Victoria. More specific indications of where posters might be sent in the north or other less billboard-available centres were also added.