NOTE: This story was prepared prior to the outbreak of COVID-19. Some information may have since changed.
This month, Black Lives Matter Toronto (BLM-TO) launched Wildseed: Centre for Activism and Art, a new kind of co-working space that prioritizes the city's Black community. The centre, meant for community organizing, meeting, art making and healing, has been a dream of the organization since BLM-TO's inception in 2014.
"For us, imagining the possibility of a future without anti-Black racism is an artistic endeavour," says BLM-TO member Sandy Hudson. "It requires imagination and dedication to possibility that only art can bring to our lives."
During protests against police carding, police brutality and police presence in the Toronto Pride parade, BLM-TO has previously designated places for people to make art, and they have incorporated song and dance into their organizing as well.
The Wildseed launch event on March 7 welcomed the Black and LGBTQ2+ community to the space with performances from DJs Ace Dillinger, Myst Milano and Craig Dominic; R&B singer Shi Wisdom; and performance artist Nymphinity. It also featured voguing by the Toronto Kiki Ballroom Alliance.
Named after a novel by Afrofuturist writer Octavia Butler, the centre is meant to embody activism, Black liberation and connection to the past.
To that end, BLM-TO members transformed the bare bones, industrial space in the city's northwest end into a multipurpose room: there's an accessible entrance, gallery walls in the front, sprung floors (donated by Gallery TPW) at the back for dancers and movement artists, a kitchenette and a lounge area.
It's crucial that the space be multipurpose to fit the nature of BLM-TO's activism. Previous efforts to find meeting places that could accommodate all members' needs have been difficult.
"There wasn't anything that was really consistent that would be great for both organizing and arts creation and movement practice," says Hudson.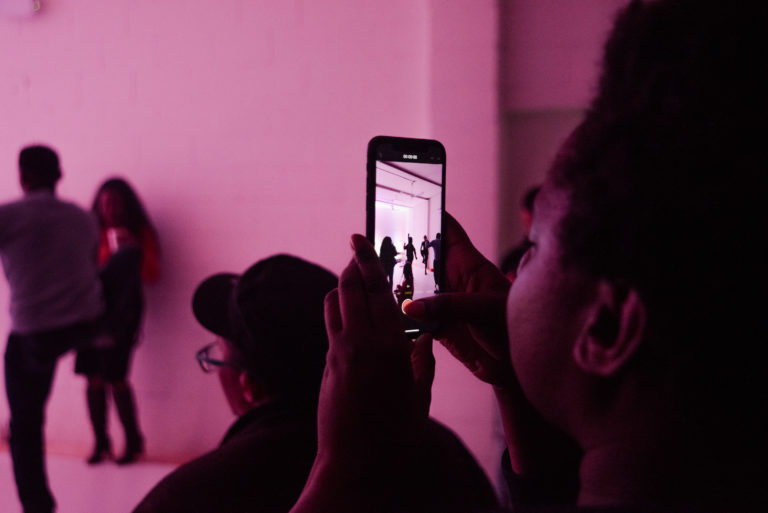 At the Wildseed space launch on March 7, 2020, in Toronto. Photo: Roya DelSol.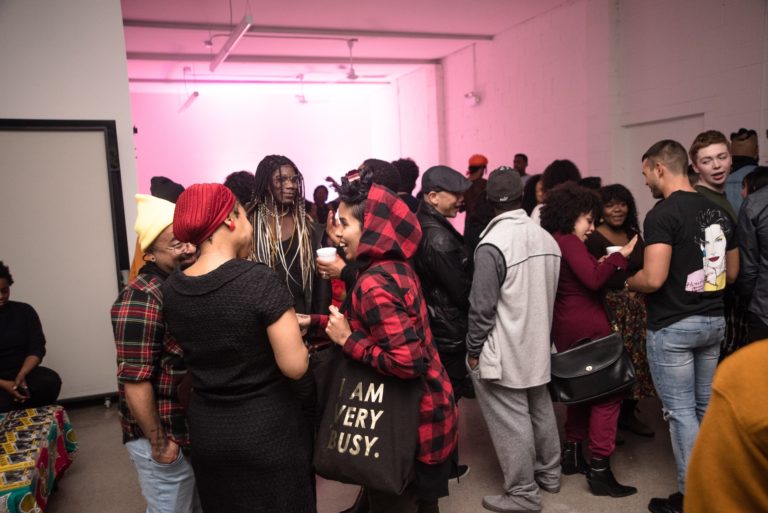 A view of the Wildseed space launch on March 7, 2020, in Toronto. Photo: Roya DelSol.
According to member Pascale Diverlus, booking meeting spaces for BLM-TO events often brought up concerns about security, surveillance and resistance from people not wanting to rent or lend space to them because of the nature of their activism.
Keeping booking fees low is a priority for the organization, which prioritizes access for the wider community. Prior to the launch, organizers held a soft opening to gauge what members of the community really wanted out of the space, and their feedback informed Wildseed's final form.
"It's not ours, it's theirs. We don't want this to seem like the BLM office," says Hudson.
In the fall of 2019, as they prepared to open their doors, BLM-TO hosted the first Wildseed Black Artist Residency in the space. Three artists—Kara Springer, Kosisochukwu Nnebe and Kim Ninkuru—worked out of Wildseed for a few months, collaborating and expanding their practices. Artist Sandra Brewster, art collector Kenneth Montague and Canadian Art features editor Yaniya Lee were invited to mentor the three artists.
On the night of the Wildseed launch, Springer's work, which explores themes of environmental justice, home and placemaking, was on display.
BLM-TO member and multidisciplinary artist Syrus Marcus Ware says that the residency is just the beginning, and that the team is planning exhibitions and more programs for emerging artists.
Throughout the evening of the launch, the rallying cry was that "Black spaces matter." With Wildseed, the organization hopes to create a new community hub.