Christian Chan was a teenager, growing up in Vancouver in the 1990s, when he first encountered Shepard Fairey's art.
At that time, Chan experienced Fairey's art through small "Obey Giant" stickers just a few inches square.
This summer, though, Chan is poised to bring one of Fairey's biggest works ever to fruition: a 20-storey mural near the corner of Georgia and Burrard.
Launching August 8, the mural is the first in what Chan is calling the Surface Series—a biennial large-scale mural project.
"We hope it [the new mural] will be a means to promote a constructive dialogue across our community, as the arts often do," says Chan. "Fairey's got that unique ability to speak to segments of our population that maybe aren't as engaged with the arts as we'd like them to be…. We hope that it brings to the surface a lot of positive dialogue."
The project draws on Chan's many roles. He is vice president of the developer Burrard Group, which his father, Caleb Chan, began, and which owns the Surface Series building. He is founder and director of the Burrard Arts Foundation, which provides residencies, exhibitions and public art opportunities to many BC artists. And he is an arts patron and member of the board of trustees at the Vancouver Art Gallery, where the Chan Family Foundation recently donated an unprecedented $40 million.
The Surface Series is inspired, in part, by rotating public art series like the Fourth Plinth in London, the Dewey Square murals in Boston and the High Line commissions in New York, says Chan.
"We believe Vancouver deserves an opportunity like that in the heart of its city centre," says Chan.
Fairey is, of course, the artist best known for creating the Barack Obama Hope campaign poster in 2008. His art has been exhibited at ICA Boston, the Andy Warhol Museum and the Cranbrook Art Museum, and been collected by the Smithsonian, the Museum of Modern Art and the Victoria and Albert Museum, among others.
Fairey calls the forthcoming Vancouver project, at 10,000 square feet, his "second-largest painted mural ever."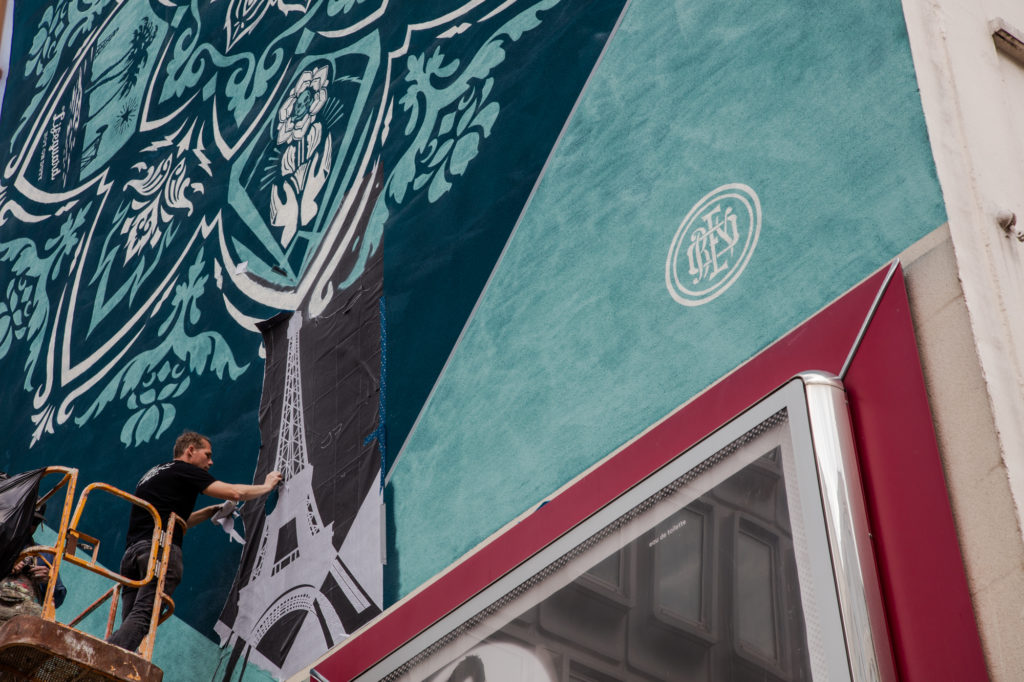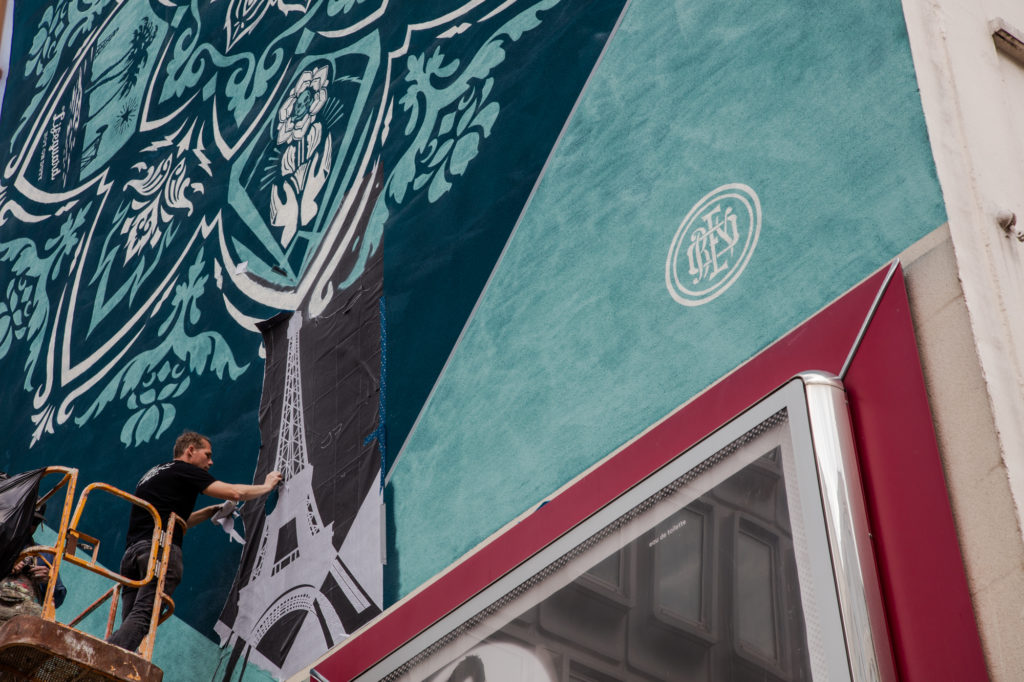 Titled Earth Justice, Fairey's new mural will follow on the installation Earth Crisis he made in Paris during the 2015 climate talks there, and his 2016 mural Delicate Balance, also made in Paris on related themes in 2016.
"Vancouver is a place with a lot of natural beauty, and an environmentally themed mural is a reminder to maintain the conditions that not only protect that specific beauty but protect the climate and the environment in general," says Fairey via email.
When asked how he looks back on the iconic Hope poster's original message today, Fairey notes much has changed in the US.
"It's a tough, I might even say dark time, in US and world politics because globalism and immigration are in conflict and nationalism is on the rise in many places," Fairey says. "However, I remain hopeful because hope is one of the engines of action, not just for me but for most people."
The Shepard Fairey mural in Vancouver will be launching around the same time as a retrospective at the Burrard Arts Foundation about the past 30 years of Fairey's production.
"There will be between 50 and 100 works, a lot of them either original or hand-painted multiples," says Chan.
Many of those multiples will be from the "Obey Giant" series that first inspired Chan's admiration and awareness of Fairey as an artist. And those works still resonate today.
"I think my original impulse to provoke people to confront obedience and submission consciously is still as valid as ever," Fairey explains, "because the powerful people with an agenda will always look for new ways, often covert, to manipulate people and make them think that their submission is their own choice."
Overall, Chan says the Surface Series—which will be programmed by a community selection committee in future—is designed to complement other public art initiatives in the City of Vancouver, such as the Offsite series curated by the Vancouver Art Gallery and next featuring Erwin Wurm.
"The way I view public art is it all complements each other…. Everything is cumulative," says Chan. "We view our colleagues at the City, at the Vancouver Biennale, at the Vancouver Mural Festival as cohorts—we are all in this together.
"It's a rising tide in Vancouver when it comes to art and public art, and we all play a role."