Edmonton-based lawyer Thomas Druyan never thought an "ordinary person" like himself, as he puts it, could be an art collector. But that changed in 1992 when he and his partner, Alice Ladner, bought Carl Beam's Autumnal Idiocy Koan. Several other works—hundreds more, in fact—followed. And recently, Druyan and Ladner announced that they will be handing over the 1,000 works from that once-never-even-imagined art collection to the MacKenzie Art Gallery in Regina.
"The collection makes a lot of sense for the community and for our partnership with the University of Regina," MacKenzie Art Gallery director Anthony Kiendl tells Canadian Art. In recent years, the university and the gallery have both had a renewed focus on Indigenous art, Indigenous art history and Indigenous curation. "We'd like to welcome researchers and be a resource nationally and internationally."
Certainly, the breadth of this gift—which encompasses works by well-known artists like Alex Janvier and Daphne Odjig, as well as lesser-known ones like Germaine Arnaktauyok and Blake Debassinge—provides unique research opportunities. "It's one thing to see the blue-chip artists like Janvier and Odjig," says Kiendl, "but to be able to go beyond that and say, 'Who were their students? Who were their relatives?' and be able to draw finer and finer distinctions and get deeper and deeper understandings of Indigenous art—that's what we hope this collection will contribute to our institution."
There is also geographic breadth to the works—some are by Mi'kmaw artists, while others are by Woodland School and Manitoulin Island artists. Yet others are from the Pacific Northwest, as well as Nunatsiavut, Nunavik and Inuvialuit. And sometimes the works are unusual examples from a well-known artist's practice. (One of the Janvier works, for example, is called Pineapple, from the 1960s.)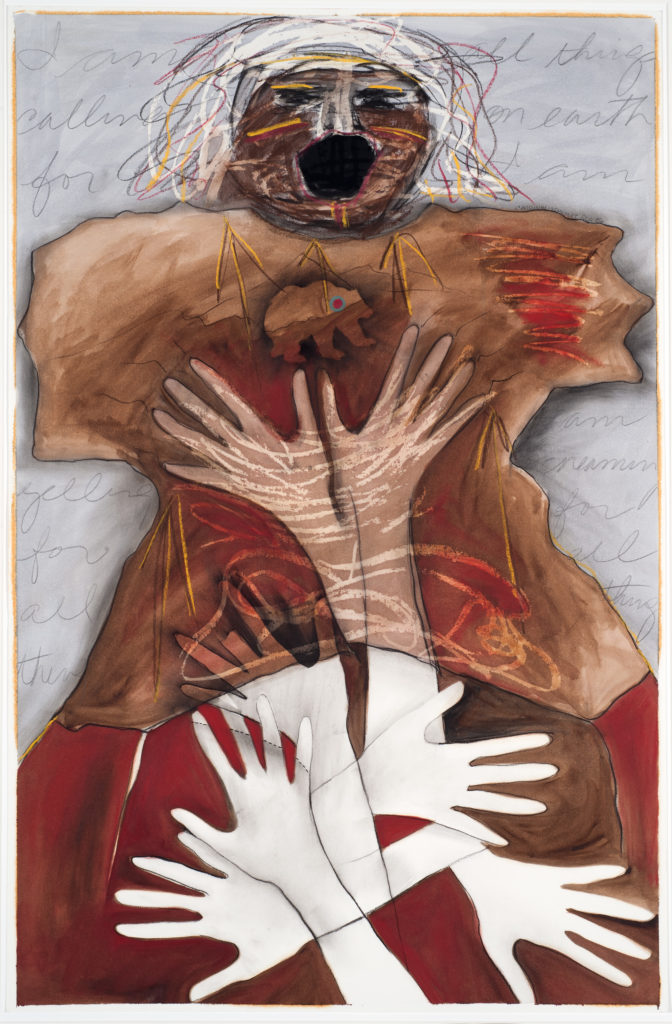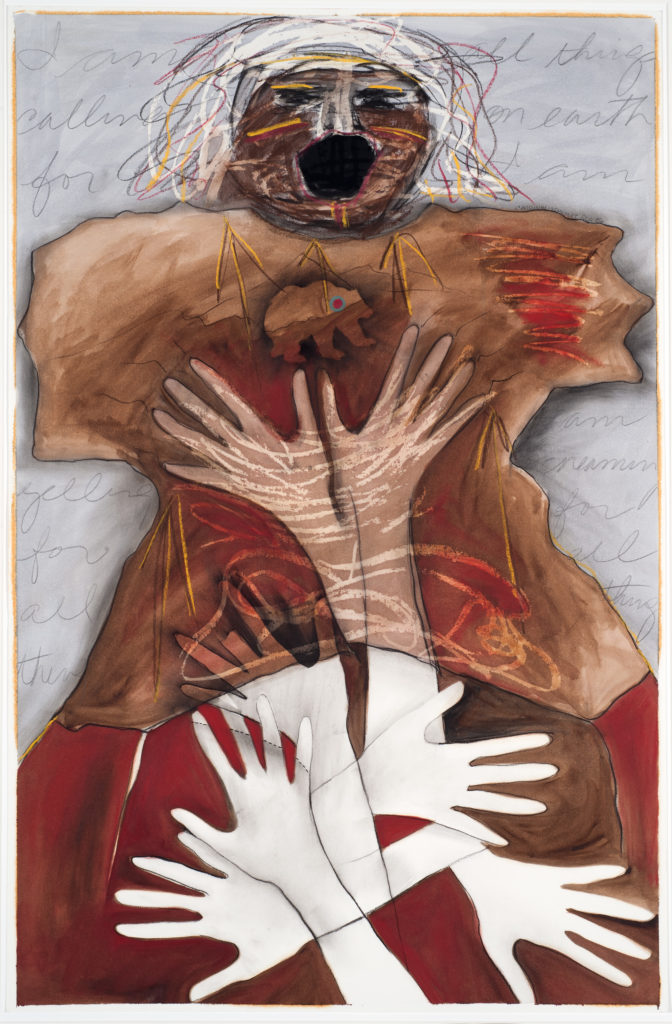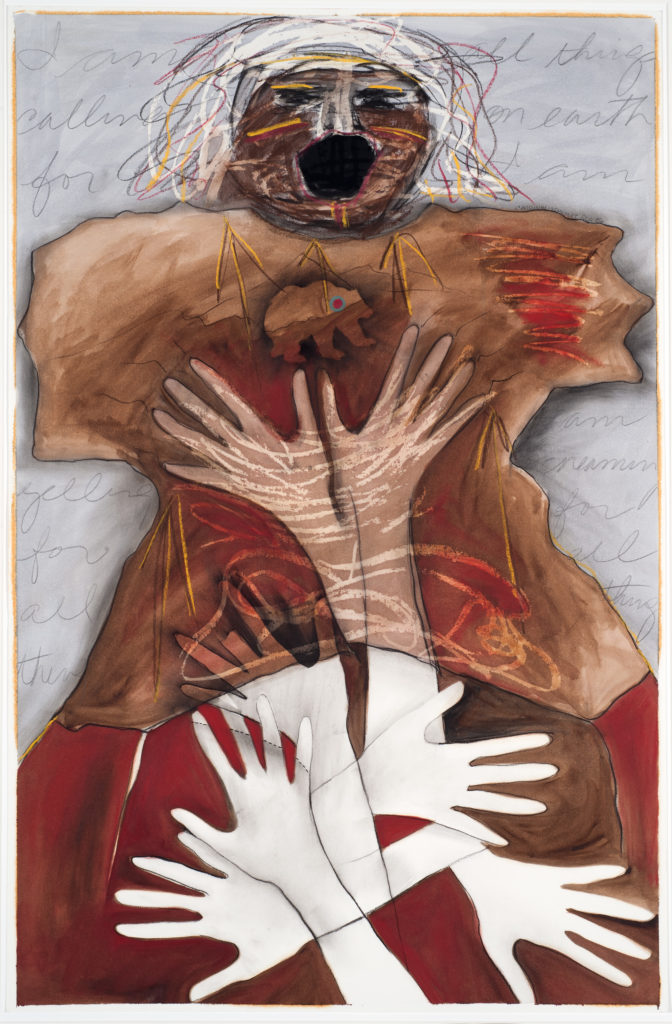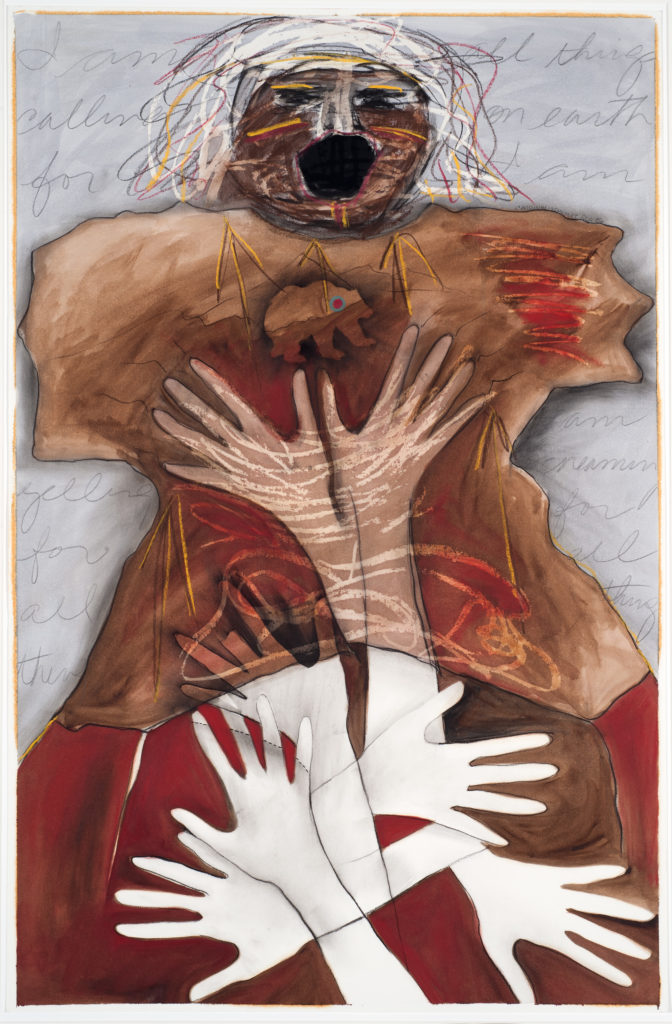 Some of the exhibition possibilities for the gifted works have already been explored. In 2016, the MacKenzie exhibited 234 works from Druyan and Ladner's collection in the exhibition "Across the Turtle's Back." Kiendl notes that Michelle Lavallee, who was then curator at the MacKenzie and is now at the Indigenous Art Centre in Gatineau, played a leading role in making a connection with Druyan and Ladner.
And more exhibitions are to come. On January 25, some of the works from the new gift will be going on view at the MacKenzie, and a selection is already touring as part of the gallery's Provincial Touring Artists and Exhibition Program. The first tranche of the gift consists of more than 220 works, many of them from the "Across the Turtle's Back" exhibition. The rest of the gift will be transferred in two more instalments made over a three-year period.
Collectors Druyan and Ladner have decided to call their gift to the MacKenzie the Kampelmacher Memorial Collection of Indigenous Art. The name honours Druyan's grandparents, who were born in Poland in the early 20th century and immigrated to Canada in 1969 after losing family members in the Holocaust. "Although my grandparents were neither rich nor famous," Druyan says in a release, "I am glad there will be something in their adopted country to commemorate them."
This article was corrected on January 28, 2019. The original headline began "1,000 Indigenous and Inuit Artworks…," thereby implying that Inuit art is not Indigenous art.