running running trees go by
a man standing on a hill rooted to the skin
holding a bucket filled with stones.
Each stone marks a dream and
celebration of truth
— Zachery Longboy
I was 22 years old the first time I saw Zachery Longboy's work, and, to be honest, it went over my head. I was pretty jaded about consuming anything that asked me to be self-reflective, probably because I didn't like what I was seeing. When I was younger I remember an Elder talking to me about truths, and about how sometimes, when we're ready—and if those truths have a lesson—they can provide a teaching. Revisiting Longboy's work years after first seeing it, this time with fewer boundaries around identity, gave me a perspective about video-making that I had not known I needed. There was something so distinctly unfiltered about Longboy's approach; it made me feel like telling stories with cutting honesty was actually possible within the often specific and militarized approach to filmmaking I had been taught. Longboy's almost anarchist approach to the medium of film is in conversation with other queer Indigenous video artists like Thirza Cuthand or the late Clint Alberta. I was finally witnessing the legacy of queer Indigenous makers who came before me. This is what sparked my desire to work with Longboy. I became aware very early on in my first meeting with Longboy that our collaboration would be a formative one for me not only as an artist, but as a queer NDN with the distinct desire to feel like I am enough.
There's a feeling of acceptance that I've been searching for in my work as a filmmaker and writer, one that's driven me to create stories deeply rooted in narratives that I hope provide me and my kin with accurate forms of representation. Longboy and I are both Prairie boys from Manitoba: I was born and raised in the small Métis community of St. Ambroise, and Longboy, of Sayisi Dene lineage, was born in Churchill and raised in Thompson. So this collaboration came naturally for us. "running, running trees go by…" was an exhibition of new and historical work by Longboy that ran from August 16 to September 14, 2019, at the SUM Gallery on Unceded Coast Salish Territory. I curated the exhibition in collaboration with Longboy as part of my work leading Indigenous programming at the Vancouver Queer Film Festival. In the wake of all this, I sat down with Longboy to talk about intergenerational collaboration, fear, engagement and personal and artistic freedom.
JUSTIN DUCHARME: Can you talk to me about the evolution of your practice, from film and performance to drawing and painting?
ZACHERY LONGBOY: I always thought of myself as being a multidisciplinary artist because the films and performances always started out as writings or drawings and then manifested into something bigger. People were interested in the video work so that's probably why it became more known. But I always saw the drawings as a way of making film more packaged, layered and dimensional, with tunnels and paths.
JD:Talk to me a little bit about how it felt to return to publicly showing your work for "running, running trees go by…"
ZL: I was quite fearful. I was afraid that I was not new enough, that maybe my work was old and outdated—too '90s. For many reasons there was fear: these days I mostly work in a very insular environment—my surroundings are what they are. I was fearful that my ideas were of the past.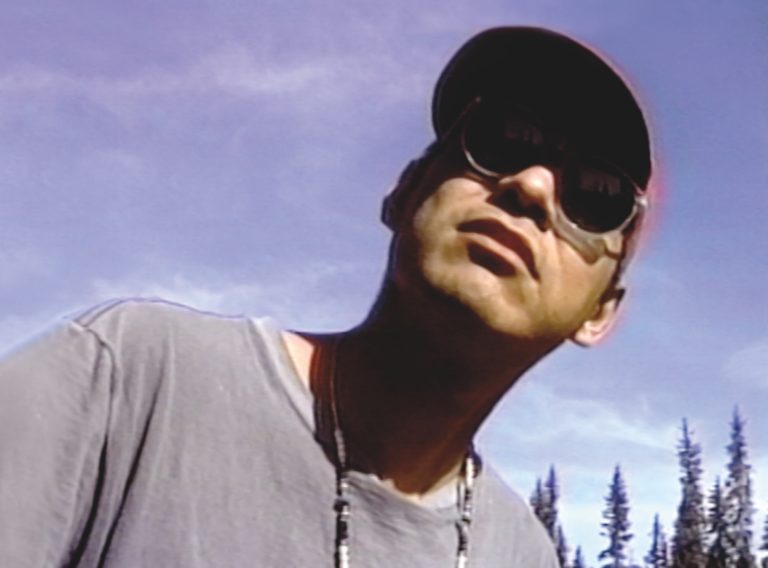 Zachery Longboy,
Water Into Fire
(still), 1994. SD video, 10 minutes 30 seconds. Courtesy Vtape.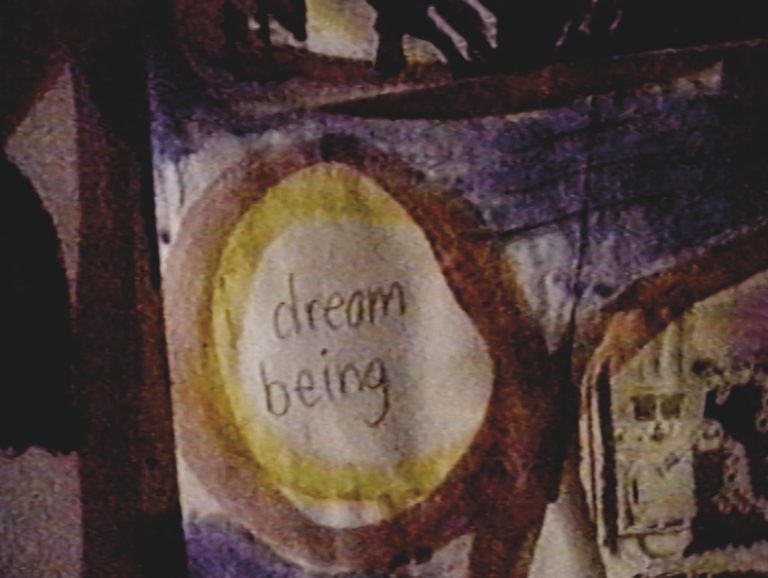 Zachery Longboy,
Water Into Fire
(still), 1994. SD video, 10 minutes 30 seconds. Courtesy Vtape.
JD: Something I think I related to a lot in your earlier film and performance work was how unfiltered you were. If you think back to the artist and person you were when making and presenting something like your performance The Stone Show (1997), what was your relationship with fear like back then?
ZL: With The Stone Show I think there were certain fears I had because things seemed to be falling apart just days before I was to perform. I felt as though I already failed before even starting, as if the only thing left to do
was perform it and have it done and out. With the films though I felt pretty fearless. I had a lot of fun working on films like Water Into Fire (1994). Even though it was a heavy project, there was a lot of joy being expelled in different directions because I wasn't just doing a performance—there was also video, sculpture and writing. Water Into Fire felt like a bit of a playpen of disciplines and emotions.
JD: I love hearing you talk about how much joy you had making Water Into Fire. Do you ever think about that difference of engagement with your work, how you felt making it versus how people curate it and talk about it?
ZL: I'm usually quite surprised with how people see my work or choose to talk about it. At some point I usually just disengage because I can't get pulled into how people see it or how it makes them feel. I've talked about the joy I had filming Water Into Fire and people get weirded out by me saying that because they don't understand why. But I think the catharsis of the film is the negative. I was pushing and pulling at both the negative and the joy. Water Into Fire started off as a documentary about three of my friends who were HIV-positive: one had died before we began making it and the other two were on their way. I was in art school at the time and we had been given a project about a ladder, and that bridged the whole project for me. We talk about the ladder being used for going either up or down, but we can also walk across it if we lay it flat. So I was really searching for different directions to experience what we were going through as far as being HIV-positive and Native. It's always interesting to listen to people talk about Water Into Fire because I've been [to showings of it] in theatres where the curator goes way off and I sit there and think, "This isn't a political piece." It was never supposed to be political. It became a political piece because of the subject matter but it was really just a love ballad for these people who, like me, were Native and living with HIV.
JD: At the artist salon for "running, running trees go by…" someone made a comment about the intergenerational aspect of our collaboration. What are your thoughts on that?
ZL: It's funny. I forget that we are considered to be from different generations. I mean, there's a different energy that I think you have, and a certain calmness that I have. I can let things roll over me now that when I was younger I'd fight. I think an idea someone may have about our collaboration is that we had to get on each other's level. But I didn't feel that way. From the first few emails to meeting you, there was an immediate concurrence of what we wanted to do, and an attitude of just going with the flow and being instinctual.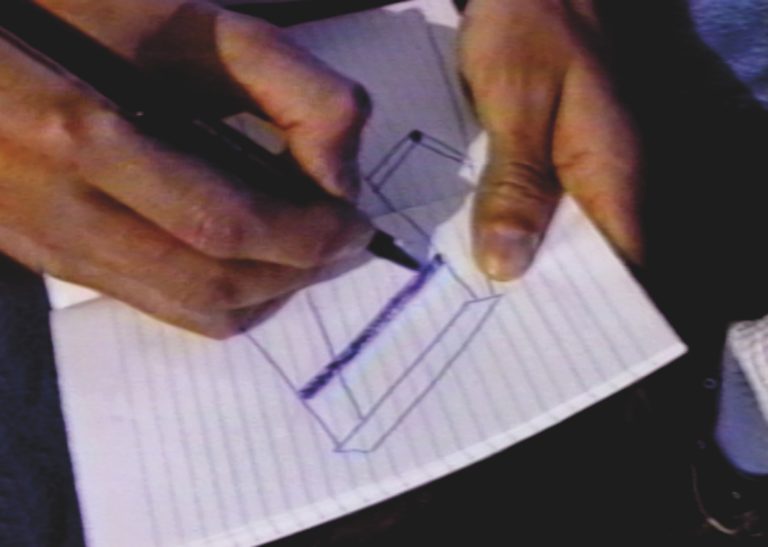 Zachery Longboy,
Water Into Fire
(still), 1994. SD video, 10 minutes 30 seconds. Courtesy Vtape.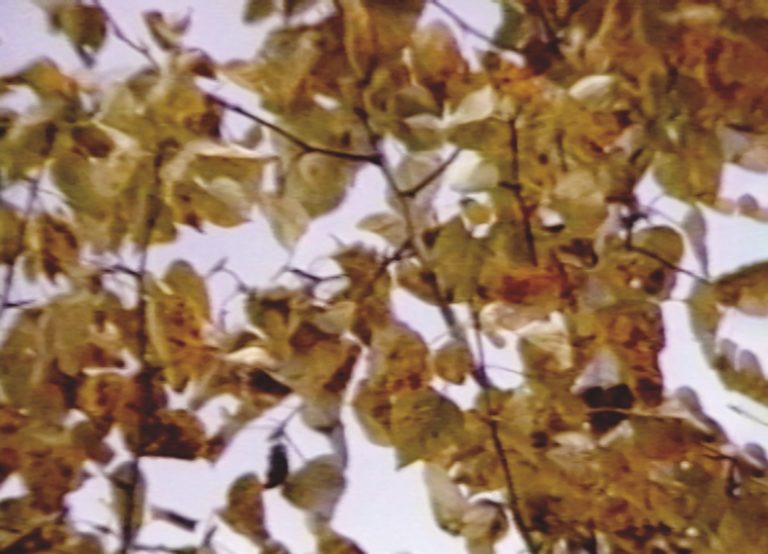 Zachery Longboy,
Water Into Fire
(still), 1994. SD video, 10 minutes 30 seconds. Courtesy Vtape.
JD: I think back to something you said to me when we first met in person. I was talking to you about the breakup I was going through and you kind of rocked my world. I told you about my fears and hesitation around building meaningful relationships with my ex-boyfriend's seemingly perfect family and the effect that fear had on our relationship. After I finished telling you, you said that maybe I liked being the outsider—that maybe I thrived off being the misfit or troublemaker.
ZL: A troublemaker by simply existing.
JD: Exactly! Feeling as though it's our identities that cause us to feel unworthy or bothersome. As queer Indigenous bodies, we're told that our existence is inherently problematic within this nuclear family structure. What do labels like that mean to you in your life and work?
ZL: I think there was a lot I didn't know about being a Native person within the white art world, where we were always seemingly trying to fight our way in or prove something. I've done some stupid things in my younger days. But I also think it was a mad cyclone of wanting to be creative but not knowing the "proper" way of "handling" myself. I didn't have a lot of guidance at a time when I was going through a lot of vulnerable things—my HIV diagnosis and everything. I don't think I gave that part of my life a lot of merit. I kind of just did it—the work, living—and then years later realized how devastated I was feeling with it all.
JD: Do you think that devastation propelled you to create from a place of transparency?
ZL: It's a bit of a washing machine. We throw things inside to clean them up and it all gets mixed around and cycled endlessly. I always felt as though people wanted to clean up my work, that they didn't get the same joy I got out of the cracking or the glitches. I never saw it as messy or framed badly. There's a freedom now. I think now I allow myself to just do it and not try to find an explanation for what it is or where it came from.
JD: What are your thoughts on failure?
ZL: I think failure is when I feel nothing. I think back to the original performance of The Stone Show and how I still felt that was a failure until seeing The Stone Show: NDN to the core [the 2019 edit of the 1997 performance
footage] for the SUM show. I was emotional about it—that was maybe the first time I was really emotional about something I had done. I had failed before, of course, or felt like I had failed before. But I had never had the same reaction or emotions about it. Maybe it was the first time I felt like I cared about failing. There was a lot of weight on that original performance and I put a lot into it going "perfectly" and trying to get that "perfect" reaction. But I also don't think I realized how angry I was.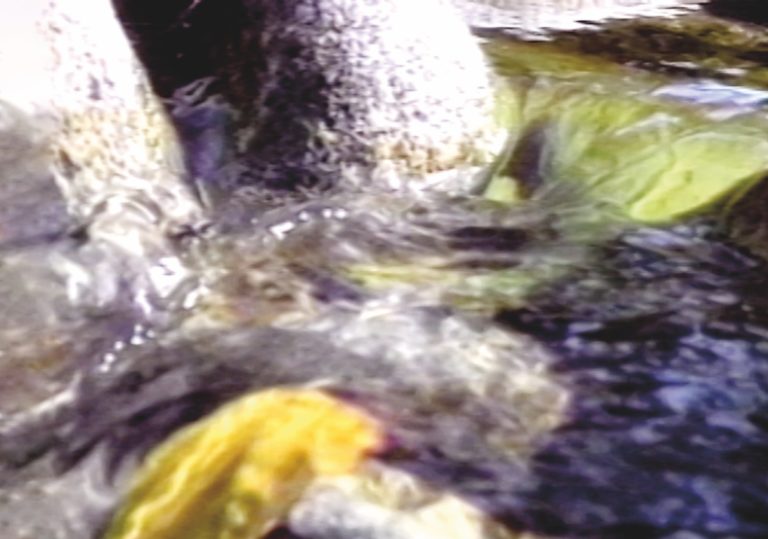 Zachery Longboy,
Water Into Fire
(still), 1994. SD video, 10 minutes 30 seconds. Courtesy Vtape.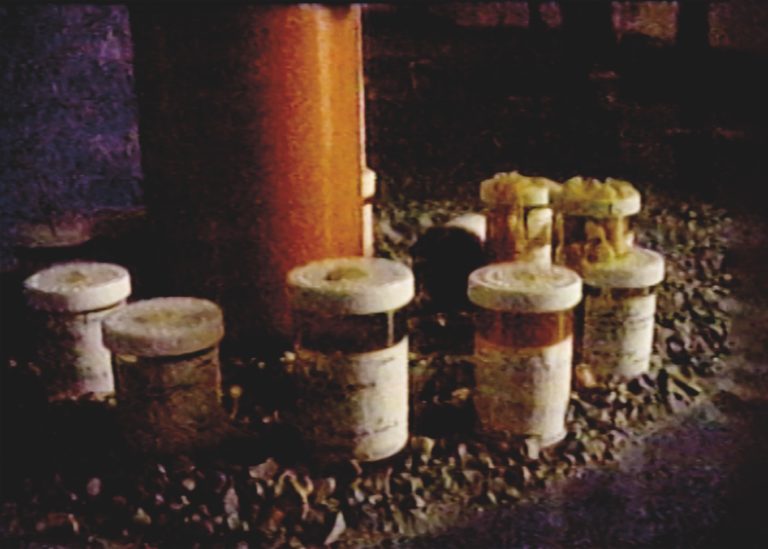 Zachery Longboy,
Water Into Fire
(still), 1994. SD video, 10 minutes 30 seconds. Courtesy Vtape.
JD: Do you think your identity as a queer Native man has informed the way your work is perceived, whether it's by Native people or by the white art world?
ZL: A lot of us Natives are pretty colonized. I think about my own blood family, the things they've said about queerness and how I internalized that. I didn't feel as though I was a part of any queer movement, and I still very much feel like the outsider, to a degree, to queer community, whether it's artistic or not.
JD: Do you feel that there's a bit more space now for you to be yourself as an artist, as a person?
ZL: There's a whole lot more. I'm not as engaged with the worry. I have a certain amount of freedom to just pull it together, do the work and find out if it works or not after the fact. You never know if something is working until after—sometimes it takes months, sometimes years. But there's a lot of freedom I feel like I still don't have. By that I mean I could "fit in" more, but it's restrictive and I wouldn't be able to do whatever I want. So, yeah, I feel free.