It's the second-last day of classes this past June when I arrive at Etobicoke School of the Arts, a specialized public high school set in the south side of the suburban Toronto borough. Matthew Varey, the department head for the school's contemporary art program, greets me at the door and begins a tour around the building. It's toward the end of lunch period and we wind past groups practicing dance routines in the hallway, others huddled around a piano, and more flopped at the foot of the lockers. In every studio we visit, there are students—two and three at a time—hunkered down, stretching and preparing canvases (some nearly as large as they are). It's so that they can work on them over summer vacation, Varey tells me.
This is not how I remember the last days of school. I remember hacky sack and hanging around outside a Gino's Pizza. A few times, because it seemed like even the teachers finished caring come June, we'd go to a friend's house nearby and sneak drinks from his parents' liquor cabinet. I wasn't readying new homework projects to complete independently over the break. Though, I did not go to a high school like ESA.
The contemporary art program there has recently attracted big attention. The 2018 graduating class (plus students from the film program and some from elective photography courses) together generated more than $17 million in scholarship offers. There is a group of four students whose combined offers top $8 million. One student, Rachel Burns, who's been the centre of media buzz, racked up $2.25 million herself. In the past year, her artwork has been acquired by major private and corporate collections. She, along with classmate Noah Brown, have—at the age of 17—gallery representation. Another classmate, Spencer Julien, won a Sovereign's Medal for Volunteers from the Governor General of Canada. Julien's been tracking the number of exhibitions containing art by current ESA students since September 2016; they're up to 170 now, or nearly two a week, Varey says, including shows at London, UK's Saatchi Gallery and Buffalo's Albright-Knox. "They're used to being successful," he tells me. "It's the norm around here. The understanding that 'I can be successful, too'—it's amazing what that mindset can do."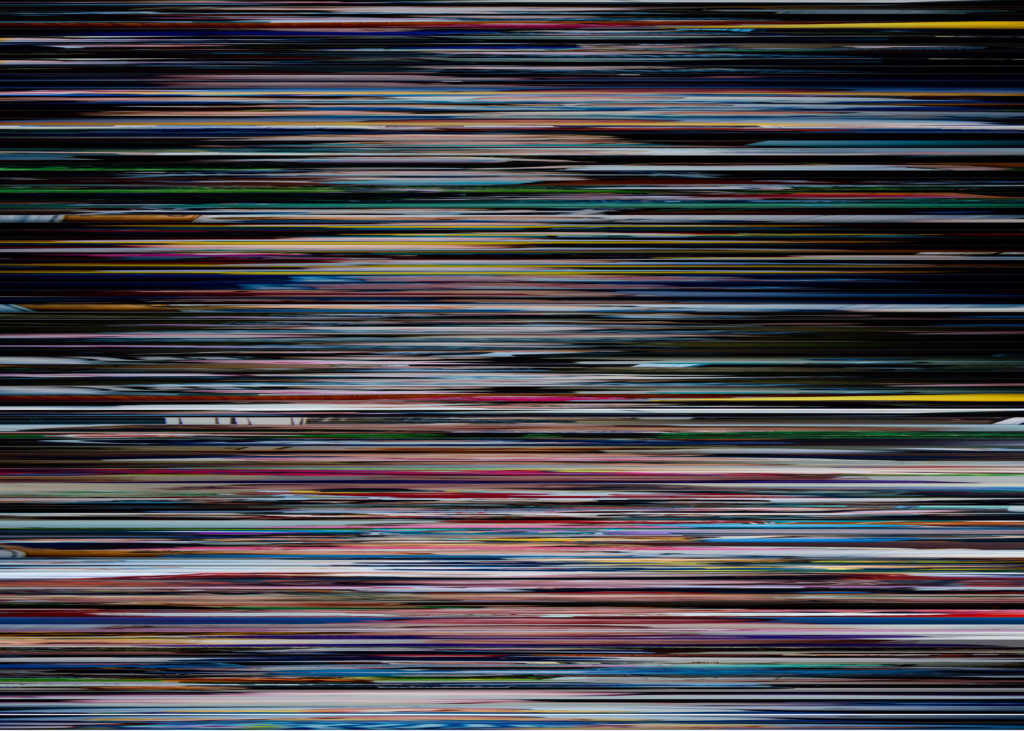 Rachel Burns,
Sediment of a Child 1
, 2018. Archival pigment print. 44 x 58 in.
Though its accolades do impress, ESA is by no means perfect. A 2017 study conducted by researchers at the Ontario Institute for Studies in Education (OISE) found that students beginning grade nine in one of the Toronto District School Board's specialized arts programs are more than twice as likely to be white, more likely to come from a high-income household, and more likely to have parents who attended university than students across all Toronto public schools. An important exception is the specialized arts program at a much older Toronto secondary school I also visited to prepare for this story—Central Technical—which is downtown, under-enrolled, but significantly more diverse. When I ask Varey who typically applies to ESA, he tells me that the student body there "may not be an honest representation or cross-section of the entire GTA," and "certainly, we're working to figure out why that is." The school doesn't get many BIPOC (Black, Indigenous and People of Colour) students turning up on audition day, he says.
At the end of June, it broke that school principal Peggy Aitchison had, in an attempt to recognize gaps in opportunity, circulated a list of Black students among teachers with the intention of tracking their performance. (Aitchison did not respond to requests for comment.) In an email addressed to students, parents, guardians and staff, she wrote that this action—the "black list" as it's come to be known—"was a limited, flawed and ultimately inappropriate approach." A group of ESA students and alumni called for her resignation. She requested a transfer and has since left the school. The concerns about equity, however, remain.
Before I had ever set foot inside ESA, I'd heard of its art program's accomplishments. It has grown a sizeable reputation in relatively short order. At the outset of the assignment, my editor and I traded hypotheses: students there have access to superior facilities or the latest technology; they're taught the most au courant theory; the school receives more Ministry funding. None is exactly true—though fundraising does play a significant role. The peeling floors and yellowed ceiling tiles at ESA more closely resemble my humble, shopworn elementary school than the sparkling, well-appointed art academy of our fantasy. In contrast, Central Tech, though deemed an urban "priority" high school, is rich with facilities, including a bronze foundry (the only high-school bronze foundry in Canada, according to their website), Mac computer labs and video-editing suites, pottery wheels and ceramic kilns, intaglio and stone lithography presses, darkrooms and a large-format printer. It would be reductive, but not entirely untrue, to conclude that at CTS, you learn and hone skills to make, and that at ESA, you learn and hone skills to compete.
Building out communities, interacting within those networks—these form a central skill set for ESA alumi, one that extends beyond their classroom walls.
Certainly, I visited ESA to unriddle the recent prominence of its contemporary art program. But the more fundamental question that emerged was this: are such arts-based high-school programs new stations in the professionalization of the artist, like some prep school for BFAs, reproducing the inequities of the art world? Or do they arise from the guiding principle that by developing the artist, you also develop a better prepared, more engaged and competent person no matter what they do or where they go after graduation? Can it be the case that both are true?
"Think of a time when making things helped you feel really happy," instructs the ESA Contemporary Art Audition Day 2018 information sheet. "Make an artwork that connects that experience with your future. Bring it with you!"
Along with the assignment, Audition Day hopefuls, this past year, were asked to present their sketchbooks as well as 10 or more recent works in any media. These might include "baking, sewing, drawing, painting, sculpture, anything that's creative," Varey explains, "because, really, we're looking for engaged, curious, driven folks who want to come here and make use of the program and the opportunity." Approximately 190 students applied to ESA's contemporary art program on Audition Day last January, and 83 people were accepted across all four grades. It is a common misconception, he says, that the majority of successful applicants have prior art training. Every year, they accept students who bring in pencil and Magic Marker renditions of their favourite cartoon characters drawn on printer paper. What they're looking for, he tells me, is passion and dedication.
These qualities are critical because the program is largely self-directed. "As recently as two or three years ago," Varey says, "I would have parents freak out at me, like, 'When are you going to teach my daughter how to draw?'" When he first became department head about a decade ago, he'd still have life models come in. He assumed everyone wanted to learn how to a draw a certain way. "But it isn't actually true; people want to do the thing that they're good at," he tells me, not what everyone thinks they ought to do. Once he ditched the academic art regimen and let students guide their own development, "everything improved."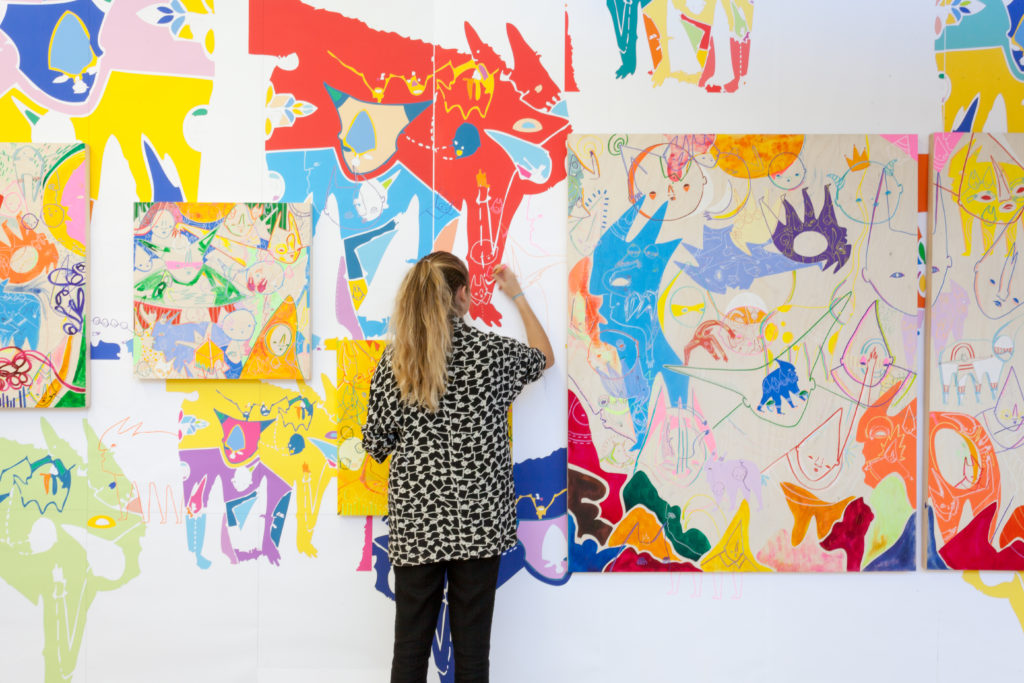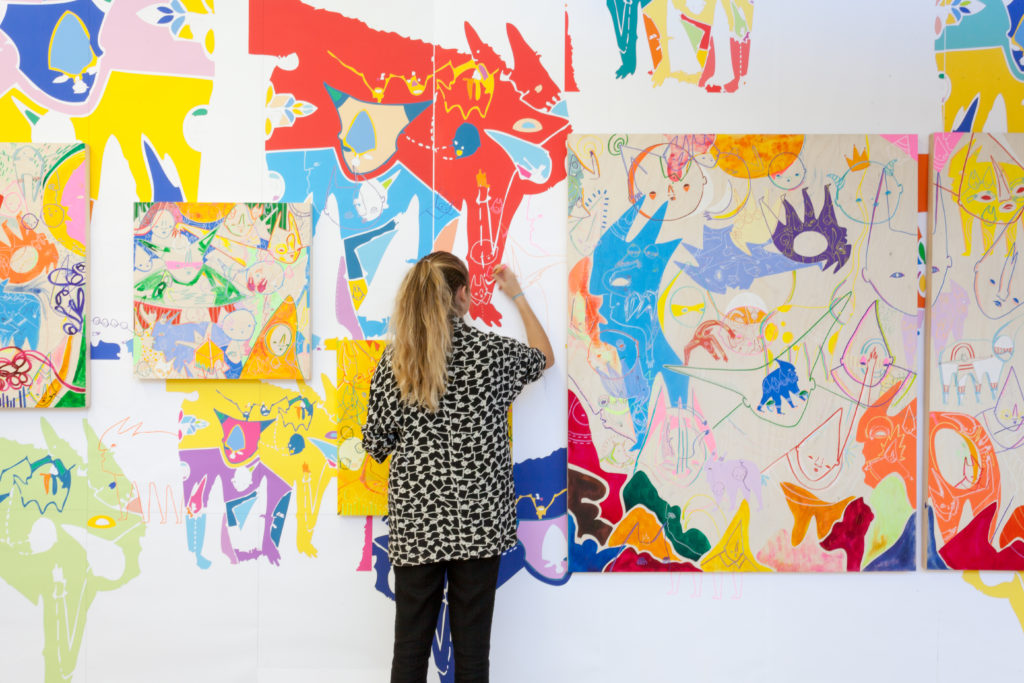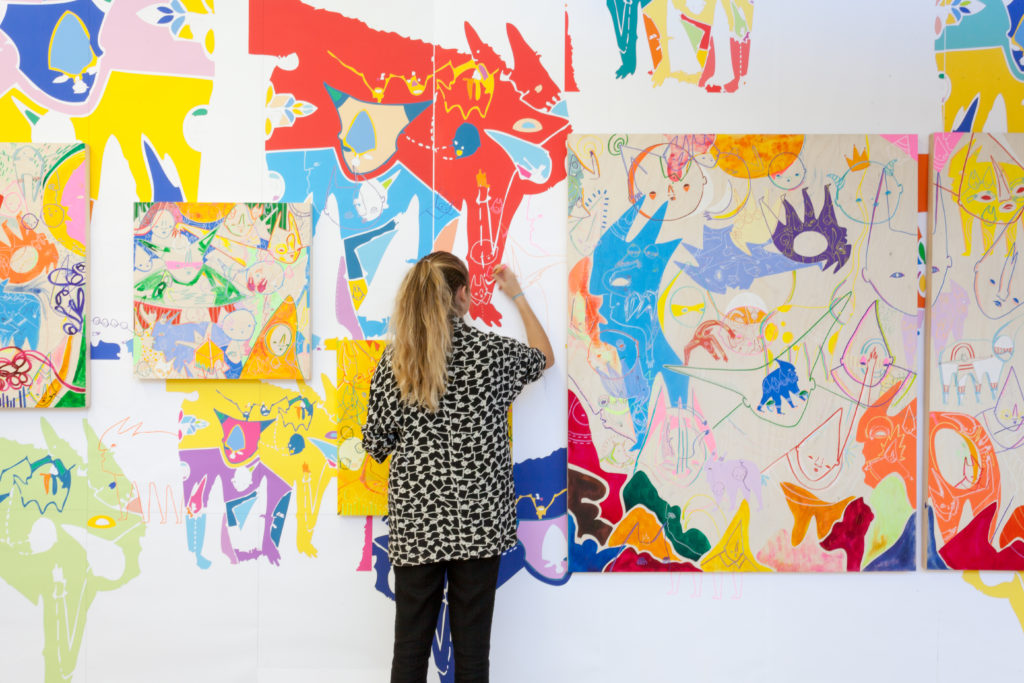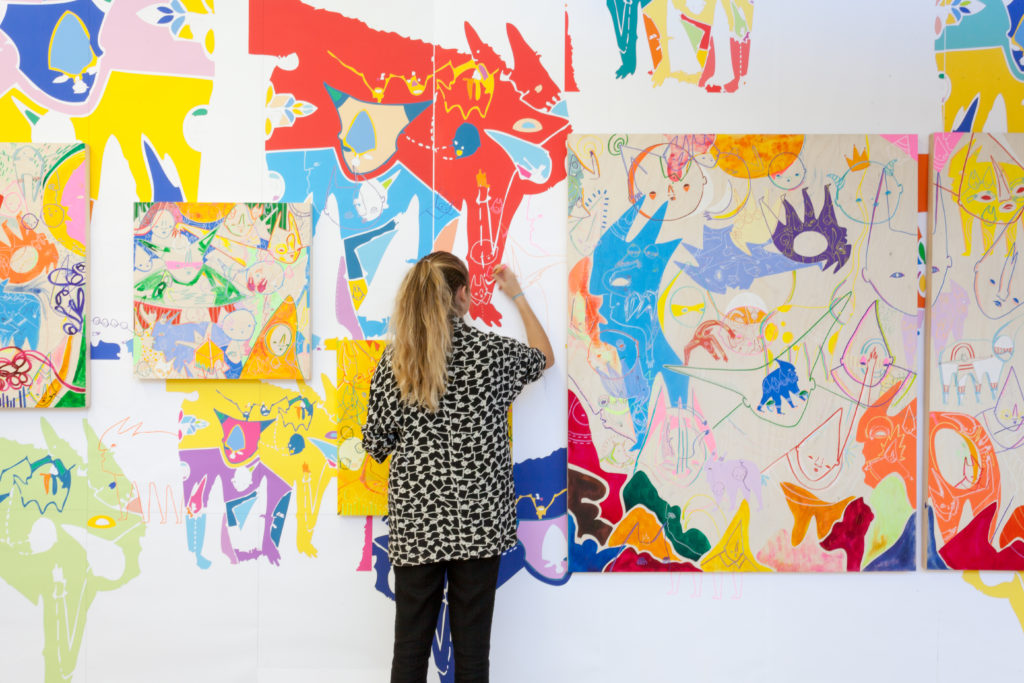 Instead of the standard-issue training, students turn to each other to learn new skills and techniques. If a grade 10 student approaches him with a how-to question, he might put them in touch with an upper-year student or a recent grad who dealt with a similar issue, which, on top of eliciting some solutions, helps strengthen and broaden that student's sense of community. The expectation is that no one can complete the tasks alone, Varey explains. "It's literally impossible to create highly effective art on your own; it requires community and conversation and getting assistance in a whole bunch of different ways." Building out communities, interacting within those networks—these form a central skill set for ESA alumi, one that extends beyond their classroom walls. Students are encouraged to attend local exhibitions. They keep in touch with visiting artists. Varey—who is himself a practicing and exhibiting artist of more than 25 years—is happy to make introductions.
The emphasis on community is at least partly the reason for the program's success. Students and teachers share know-how, access to equipment and other knowledge-based resources. The Saatchi Gallery and Albright-Knox exhibitions came about because a former student, now studying architecture at MIT, wanted to catalogue all of the important competitions and shows ESA wasn't yet participating in. The next year, they spammed the contests. They practiced a similar strategy with the Scholastic Art & Writing Awards, at one time, Varey says, winning more medals than every other country besides the United States. Tenacity and hard work flavour the school spirit. Because one 74-minute period each day isn't enough to prepare materials, make meaningful art, then clean up, most of the work, Varey says, happens between the final bell and 9 or 10 p.m. at night when they lock up. "You know how hard really successful people work—that's what we're trying to encourage," he says. "I don't care what you end up doing, but let's train ourselves to work really hard so that we can be good at it."
The majority of ESA graduates go on to post-secondary education. Varey estimates about 50 per cent of contemporary art majors continue on to a portfolio-based arts program—be it visual arts, design, fashion or some related discipline. The other half, he says, typically go into maths and sciences. The contemporary art program isn't trying to grow artists exclusively. It's the program's goal, rather, to develop "conscious, empathetic people, willing to be vulnerable, to work together and share, and to help those around them move forward in their lives, and through that process, hopefully, move forward in their own life as well." Art isn't the end goal, Varey explains. "It's the tool we use to practice being better humans."
Last year, reps from 70 schools attended, including recruiters from places like Parsons, Harvard and School of the Art Institute of Chicago.
The biggest day—at least academically—in the high-school career of a grade 12 art major is Portfolio Day. This is what the program builds toward and what sets ESA apart. Instead of having students line up for hours to get their work in front of representatives from accredited North American art schools at the travelling portfolio-review event, in 2010, ESA began organizing an in-house Portfolio Day. It was launched with the mission to generate scholarship dollars, because teaching staff recognized their students could get accepted into most post-secondary programs, though paying tuition was a different matter altogether. Last year, reps from 70 schools attended—more than the Toronto National Portfolio Day stop, Varey tells me—including recruiters from places like Parsons, Harvard and School of the Art Institute of Chicago. Rather than presenting their artwork on fold-out tables, as is the norm at such functions, students use the home-court advantage to each throw solo exhibitions, featuring full bodies of work, transforming the schoolrooms into gallery spaces with drywall and construction crews. Of course, the event is costly, so ESA runs a dedicated fundraising campaign for Portfolio Day. With the money raised there and with sales from the year-end show (half of which goes to the artist and half back to the school to pay mostly for materials), the contemporary art program is able to better-than double its departmental budget—a feat many other programs would have difficulty replicating. That investment by parents, community members and other supporters pays dividends in the form of competitive scholarship offers. The largest offer Burns received came from the Milwaukee Institute of Art and Design for US $146,000. She's decided, though, to attend OCADU, for its Criticism and Curatorial Practice program.
The students find it all exciting. Scary, too, Varey says. "But it's scary in the right ways. It's a real-life experience. It's not a school assignment. They're actually going to stand in front of strangers who are really good at talking about art and talk about their work." I ask Varey if all this success and attention has increased pressure on ESA students. "One-hundred per cent," he answers, and then relates a story. At parent-teacher interviews a few years back, the parents of a grade 10 student named Rivka asked, while he was still in the middle of greeting them, "Why are you putting so much pressure on our daughter?" "I was like, 'Oh my god, I love you guys. Thank you for seeing that.'" Rivka, who currently studies math at McGill University, told me, "as with any field," there was a pressure to perform, though she thinks it was mostly self-inflicted. The teaching staff and her student community weren't stoking competition, she says; they were supportive. She was the first student to endeavour presenting a solo exhibition on Portfolio Day, Varey explains. Prior to, he was of the mind that every portfolio should consist of three life drawings, a sculpture, a painting—the prescribed samplings. But Rivka, who made minimal graphic paintings on linen, was more excited to show a dozen examples from that series. Varey decided to take the gamble with her: "I was like—breathe in—'Alright let's do it, let's see what happens.'" Of course, he says, it's not reasonable to think a 17-year-old has figured out their practice enough to develop a single body of work. "And we do that every year now."
When I arrive for the last hour of ESA's 2018 year-end exhibition, there are more red sales dots than most recent gallery shows I've attended, especially in the room featuring Burns's large-scale graphite compositions, which had price tags of $1,800 and $3,200, and a painting, sold, for $6,000. Varey tells me that the unofficial take for the evening is over $60,000.
Business aside, the output displayed is astounding. Astounding, like that one kid per grade who is just freakishly skilled in art class. But here are a few hundred of them. A whole school of them. There are works that suggest an admiration for contemporary it-artists Chloe Wise, Petra Collins and Sara Cwynar, where the young painter or the young photographer's art-making muscles are already strong and their voice is still growing. I have to remind myself a few times that these artworks are by students aged 13 to 17.
At the end of one hallway, behind a grouping of soft sculptures, there's a young couple cuddling against the lockers. As I check out the canvases hanging nearby, I happen to overhear them. One is consoling the other. She's upset. None of her artworks sold. It strikes me that this, too, is unlike the high school I remember.
Though, I did not to go to a school like ESA.