Presented By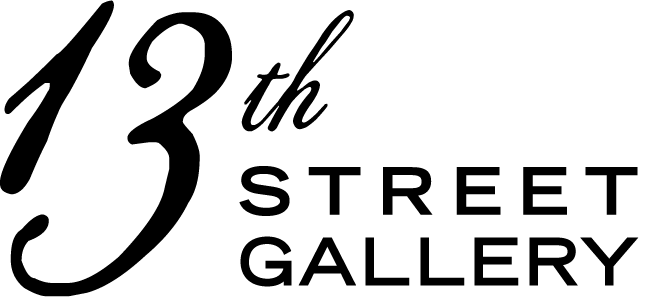 When 13th Street Gallery opened its doors on November 2, 2019, the art community suddenly took notice of the new addition to 13th Street Winery in St. Catharines. John Mann, co-owner of 13th Street Winery, has been collecting and living with art for more than 50 years. Art has always been an integral part of the winery's vision to provide visitors with a unique experience that stimulates all the senses. Now, 13th Street Gallery offers guests original artwork from Canada's best contemporary artists.
The Gallery's collection includes works by some of Canada's most celebrated artists, including members of Les Automatistes and the Painters Eleven, as well as exciting young artists and esteemed senior contemporary artists. The Gallery is dedicated to showcasing and selling Canadian art while providing a full range of services that meet the needs of every collector.
The current exhibition of work by Joseph Drapell and Henry Saxe, two distinctive and established Canadian artists, will continue until October 24, 2020. Drapell and Saxe are two unapologetic artists with strong personal oeuvres who continue to fight against the tide of fashionable conventions while challenging contemporary art discourse.
Joseph Drapell paints intuitively; he is propelled by his own curiosity and often draws on chance events that happen during work. Drapell sticks to his forms as vehicles for feelings that go beyond the realm of basic emotions. Born in Czechoslovakia in 1940, Drapell immigrated to Canada in the wake of World War II and the totalitarian system of the Soviet Union. He went on to study at the Cranbrook Academy of Art in Bloomfield Hills, Michigan, from 1968 to 1970.
During his studies, he began to develop his signature technique of applying paint with a broad spreading device attached to a movable support in even and continuous semi-mechanical sweeps. This method creates a cyclical pattern of diverging streaks, an untraditional application of paint that recalls Jackson Pollock's splatters. His work maintains a spiritual connection to nature and the landscape, likely inspired by his regular visits to Georgian Bay. Drapell's work can be found in major museums such as the Solomon R. Guggenheim Museum in New York, the British Museum in London, the Museum of Fine Arts in Boston, the Museum of Modern Art in Vienna and the National Gallery in Prague.
Canadian sculptor Henry Saxe was born in Montreal in 1937, where he later attended the École des Beaux-Arts de Montréal before settling in the countryside of Tamworth, Ontario. While sculpture remains his main focus, Saxe also practices drawing and painting. In the 1960s, his works represented a clash between constructivism and abstract expressionism. These two-dimensional works tie into Saxe's sculptural practice as they deal with concepts of balance, juxtaposition and distribution.
Saxe has received numerous awards, including the Order of Canada and Quebec's prestigious Prix Paul-Émile-Borduas. He has had major solo exhibitions throughout Canada, including at the National Gallery of Canada and the Musee d'Art Contemporain de Montréal. He represented Canada at the Venice Biennale in 1978. Most recently, he has had solo exhibitions in the Freedman Gallery at Albright College in Reading, Pennsylvania, and at the Université de Sherbrooke in Quebec.
13th Street Gallery is nestled amid an impressive contemporary sculpture garden. Visitors will encounter a unique and dynamic environment that will expand their relationship to art, wine and food. It is a place for visitors and clients to escape, relax and discover. 13th Street Gallery is open Tuesday to Saturday, from 10 a.m. to 5 p.m., or by appointment. 
For more information, contact info@13thstreetgallery.com or visit 13thstreetgallery.com.