Areum Kim of Calgary is the first-place winner of the 2017 Canadian Art Writing Prize. Kim will be commissioned to write a feature story for a future issue of Canadian Art and will receive a $3,000 award.
The two runners-up for this year's prize are Nicole Kelly Westman of Calgary and Sarah Amarica of Montreal. Each will receive recognition in the magazine and a $1,000 award.
The Canadian Art Writing Prize, now in its eighth year, is an annual juried prize designed to encourage new writers on contemporary art. For eligibility, writers must be 18 years of age or older and cannot have published more than three pieces in national or international magazines. This year, an international jury of critics and other art professionals reviewed the submissions.
The 2017 jury consisted of Vancouver-based art historian and independent curator Erin Silver; Edmonton-based writer, poet and scholar Billy-Ray Belcourt; and Montreal-based writer and critic Durga Chew-Bose.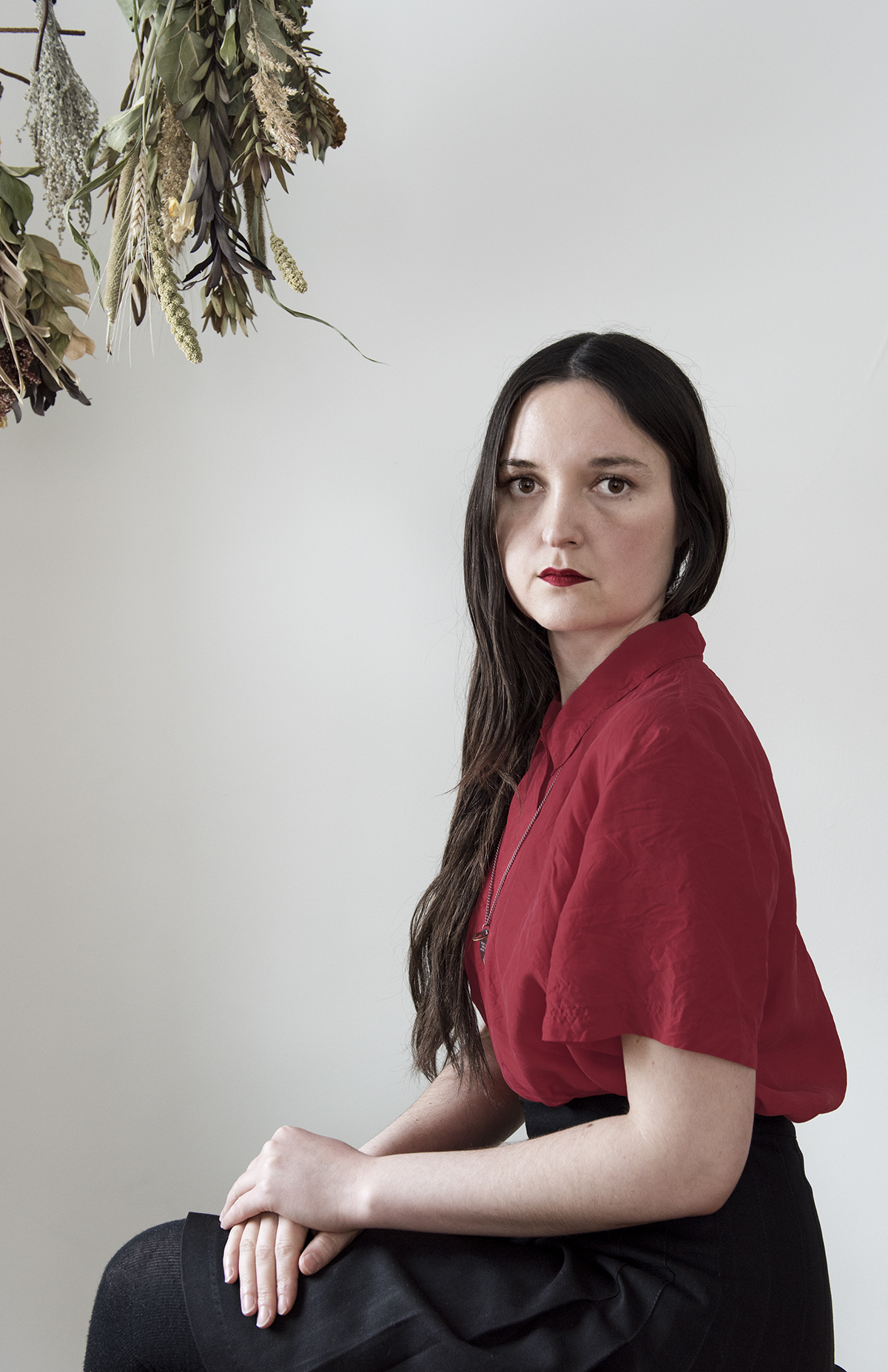 Calgary-based artist Nicole Kelly Westman, a runner-up in the 2017 Canadian Art Writing Prize.
Areum Kim is an emerging writer and curator based in Calgary. In the last few years, Kim received her BFA with a curatorial studies minor from Emily Carr University of Art and Design and held the position of curatorial assistant at Access Gallery. Recently, Kim's primary research has focused around translation, linguistics, memory and identity, and the politics of learning, forgetting and reclaiming languages to pose questions within the dominant systems of power. She is currently working as the assistant director at Stride Gallery.
Nicole Kelly Westman is a visual artist of Métis and Icelandic descent. She grew up in a supportive home with strong-willed parents—her mother, a considerate woman with inventive creativity, and her father, an anonymous feminist. Her work culls from these formative years for insight and inspiration. Westman holds a BFA from Emily Carr University, is the current director of Stride Gallery. Her writing has been published in Inuit Art Quarterly, C Magazine and Luma Quarterly.
Sarah Amarica is currently pursuing an MA in art history at Concordia University, in her hometown of Montreal. Sarah is the exhibition coordinator of Concordia's FOFA Gallery and a former co-director of the VAV Gallery. She particularly enjoys the creative interaction that comes with working with artists. She has edited and coordinated various publications and is published in the forthcoming Canadian Craft Biennial exhibition catalogue.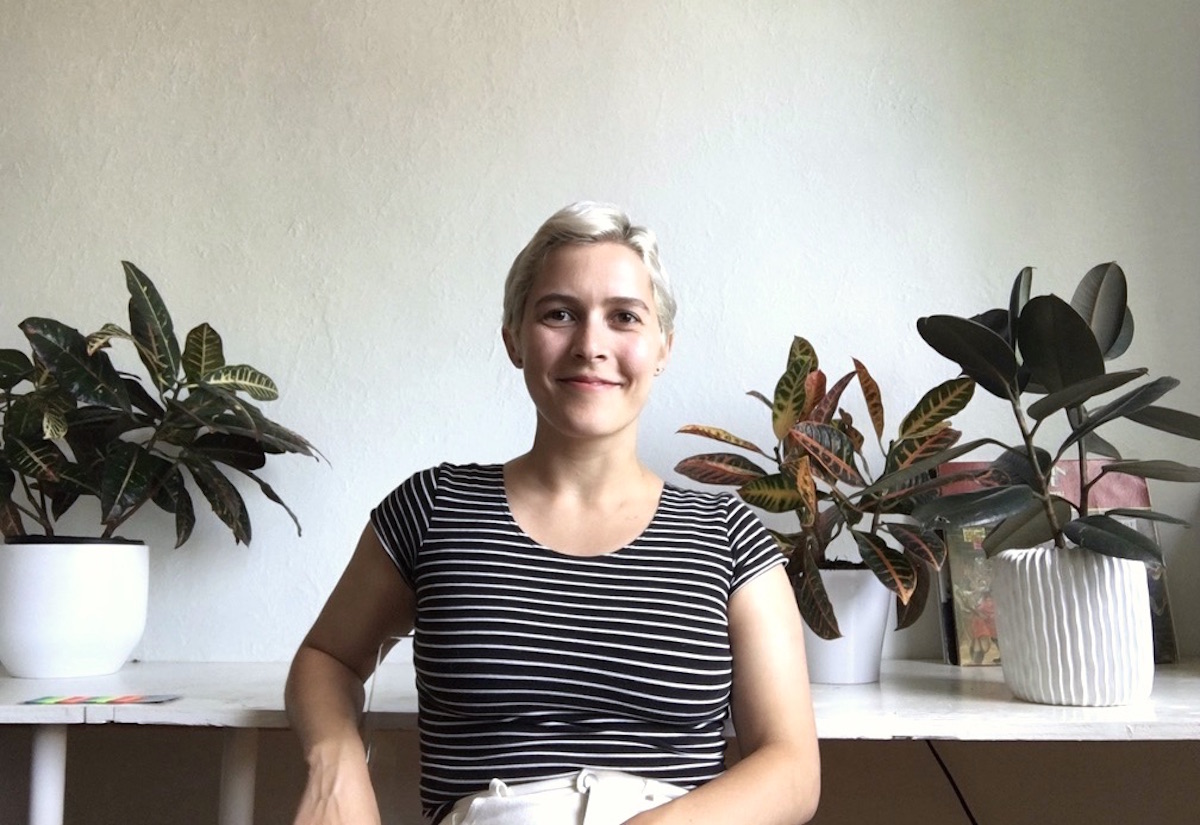 Sarah Amarica of Montreal is a runner-up in the 2017 Canadian Art Writing Prize.
The jurors supplied these comments on the winner and runners-up:
"Deftly blending art, literature, and philosophy, Areum Kim demands our trust as readers and we, in turn, become sleuths following a winding path of anecdotal and philosophical musings, each clue bringing us within closer proximity to the works that have precipitated Kim's inquiry. Kim's evocative descriptions permit artworks to become provocateurs in a fragmented yet compelling narrative, additional layers coming to the surface through the subtleties of Kim's discipline-defying text. Kim's poetic approach to structure incites us to deep emotional investment. Reaching the end of the text, I scroll down the page in hopes that I might arrive at a next chapter."—Erin Silver
"Nicole Kelly Westman writes in the mode of Maggie Nelson's auto-theory, which is about the careful weaving of life-writing and theory such that one is roped into the world of the text, a world where we are undone and made anew. Westman's world is an Indigenous one, and it is there that we open up to a metaphysics that is unbounded and future-bearing. Westman pays homage to that which is 'yet to be considered, proven, or true,' and it is these objects that evince Westman's writerly sophistication."—Billy-Ray Belcourt
"Sarah Amarica's writing on the artist Kim Waldron's work felt in line with Canadian Art's voice—all at once critical but accessible. Her writing is beautifully textured, detailing Waldron's project—the exploration of labour—while also considering her own involvement and our society as a whole when it comes to defining what we perceive, qualify and quantify as 'labour.' Amarica's voice is reflective, and in that way, refreshing. Her descriptions have a catalogue-like tenor, finely detailed and even rhythmic. I appreciated how thorough Amarica was and could imagine her writing in the magazine—this piece especially, extended even, into a feature-length reported story. I'm looking forward to reading more of Amarica's work in the future."—Durga Chew-Bose
For more information on the Canadian Art Writing Prize and some of its past winners, visit canadianart.ca/writingprize.