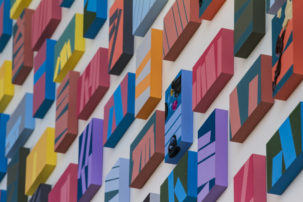 In a new commission at the Halifax Central Library, Cliff Eyland employs his signature painting format to highlight the institution's changing role.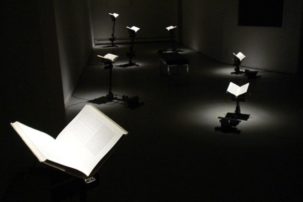 Eyelevel Gallery, Halifax January 18 to February 23, 2013
As with many younger artists these days, Jason de Haan's practice takes a multiplicity of forms, including sculpture, drawing, photography, performance and bookworks. Rather than adhering to a single style or direction, the Calgary-based artist has developed what seems to be a reverent, though free-flowing, relationship with the discourses of art history and pop culture.