There are plenty of new faces—and exciting returning faces—at Art Toronto this year. With more than 100 galleries represented at this year's event, there are plenty of first-time exhibitors making their debut this fall, and they hail from across NorthAmerica. Some galleries are closer to Toronto, like Oeno Gallery in Bloomfield, but there are plenty from farther afield, like Vancouver's Franc Gallery, so visitors will have a chance to make new finds from across the continent. Also on the docket for new faces: Galerie 3 from Quebec City and, in the Cultural Partners section, the Canada Council Art Bank will be exhibiting at the fair for the first time.
For exhibitors like Catriona Jeffries and Macaulay & Co. Fine Art, both from Vancouver, and Erin Stump Projects and Susan Hobbs Gallery, both from Toronto, this year marks an exciting return to the fair. Here, we speak to a few of the first-time exhibitors about what they're bringing and what they're looking forward to.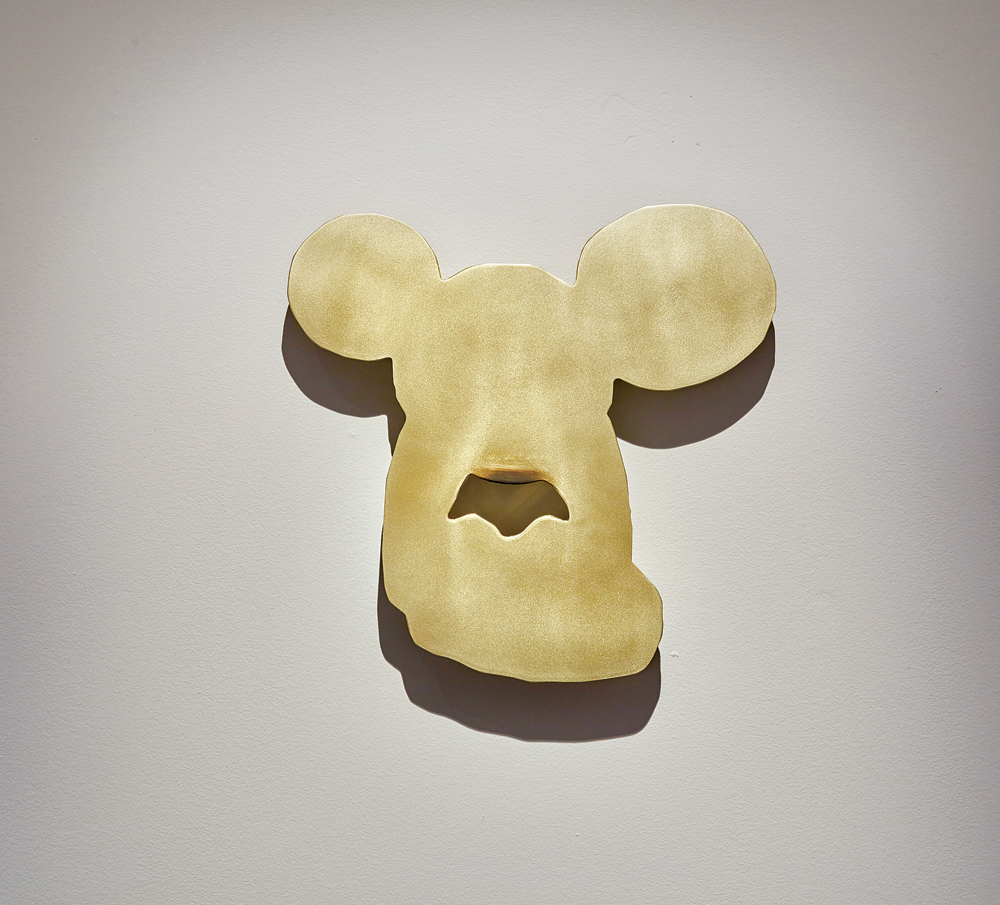 Robin Arseneault, Mask with Decay, 2016. Courtesy Jarvis Hall Gallery
1. JARVIS HALL GALLERY
Jarvis Hall Gallery has decided to show at Art Toronto because I feel it is a necessity. Being from out west, there is a built-in sense of alienation that this country's geography imparts on us. I know JHG represents artists that are not always known in other parts of the country and I like the idea of taking charge. Taking our artists to Toronto. Taking this fantastic work and sharing it with fresh eyes. Having visited Art Toronto on a few occasions, I have always been struck with the sheer numbers of interested audience and frankly we want to be in that mix.
We are bringing Robin Arseneault to Solo Booth 8. Robin had a phenomenal exhibition at the Nickle Galleries at the University of Calgary earlier in the year. We will be bringing a mixture of her work from that show with new work from that series.
I'm looking forward to seeing work by artists I know and others I don't know at all. Art Toronto has a level of excitement due to the chance of seeing something for the first time. Discovery. I also like to catch up with gallerists and artists from other parts of the country who I don't see that often. Another must is the west-end gallery walk on the Friday evening. A visit to the AGO will be in my plans as well I am looking forward to viewing the Florine Stettheimer exhibition.—Jarvis Hall, director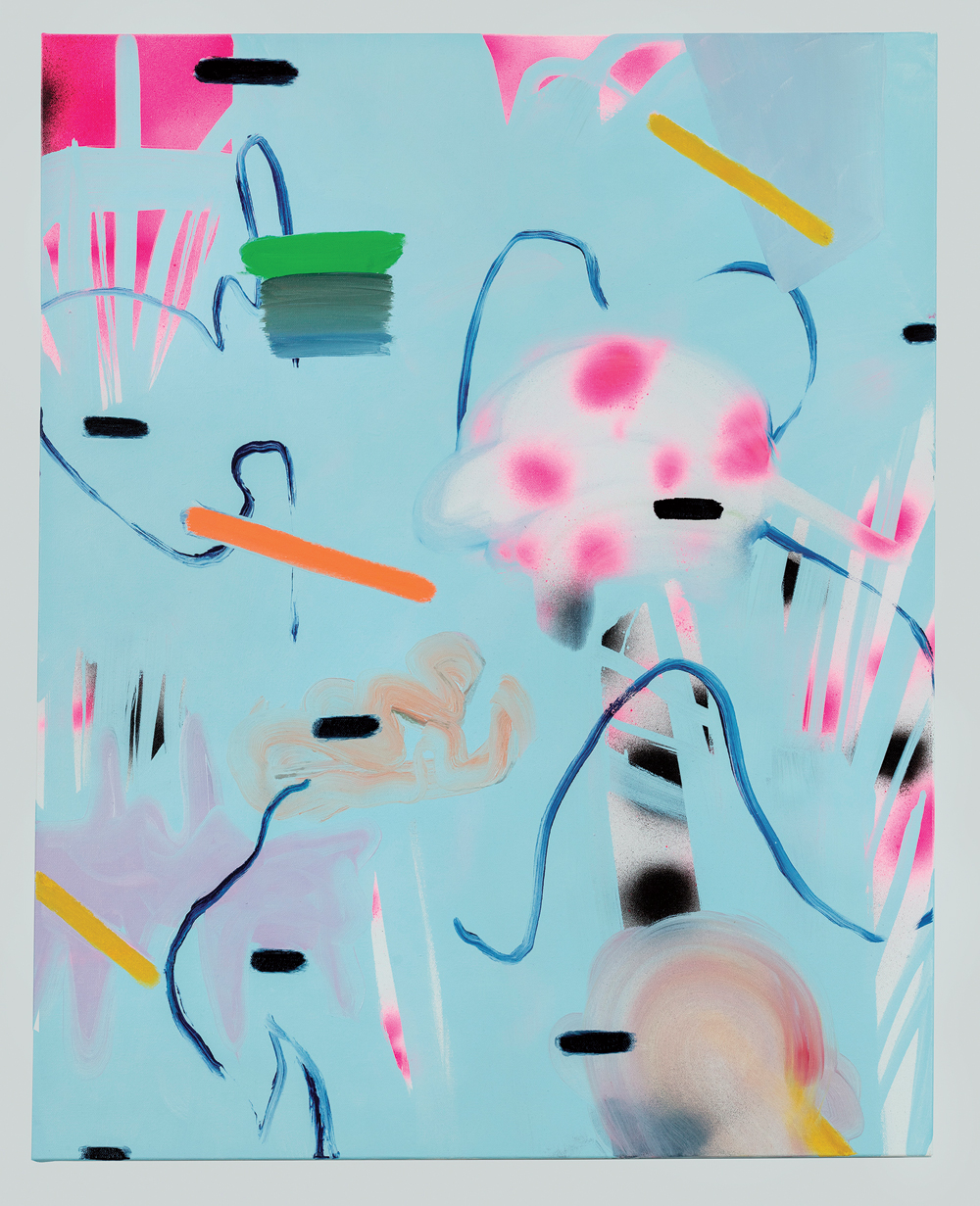 Jennifer Lefort, LAYERS, 2016. Courtesy Mindy Solomon Gallery. Photo: Justin Wonnacott.
2. MINDY SOLOMON GALLERY
I'm going to be doing a solo show of an artist named Jennifer Lefort who's actually from Gatineau. I've been working with Jennifer for a year now, I became familiar with her work several years ago during a fair in Basel, Switzerland, and I'm interested in showcasing her in her home country.
It's a solo presentation, so it will be a representation of her two-dimensional and three-dimensional works in conversation with each other, and it will probably be an installation. It's always nice to be able to have an artist from the country where you're showing them. I'm very excited about Jennifer's work, so I thought I would do this solo presentation in Canada and she would also be able to come down to the fair to oversee the installation and be present.—Mindy Solomon, director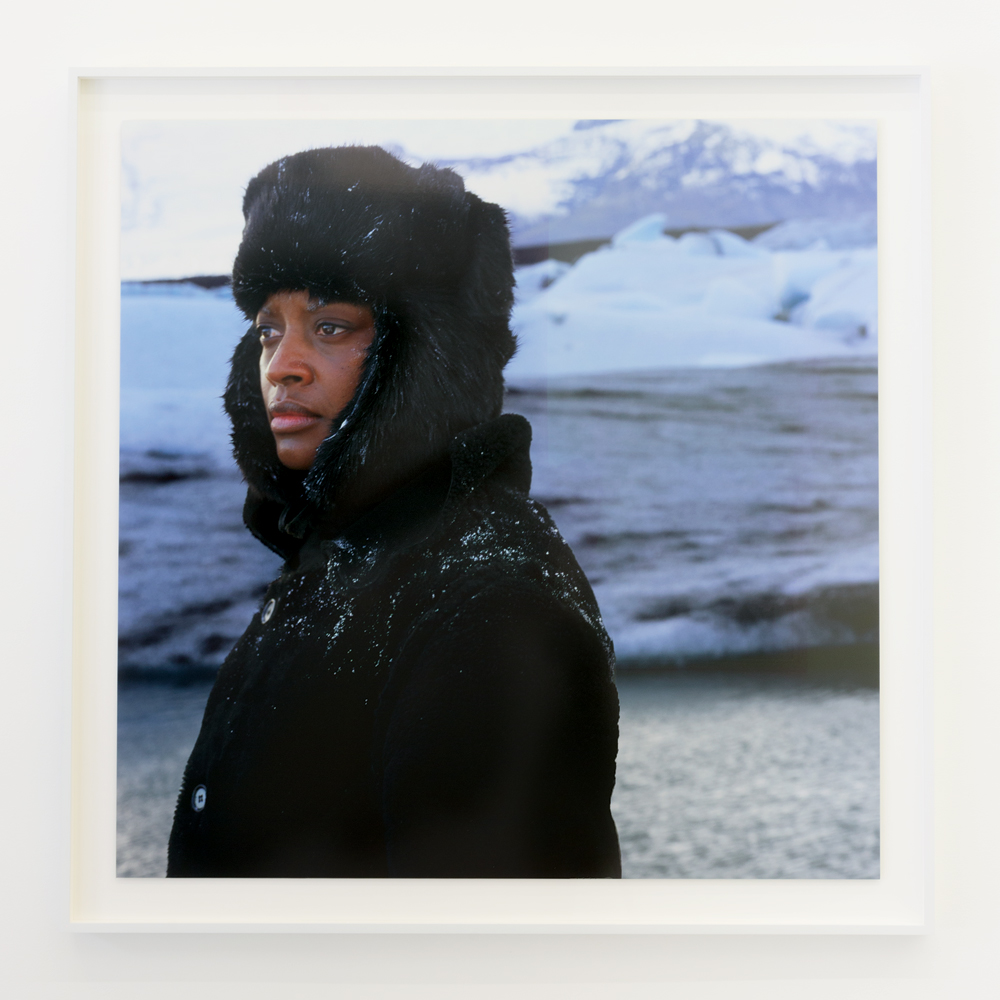 Isaac Julien, True North series, 2004. Ed. 3/6. Digital Print on Epson Premium Photo Glossy. Courtesy Jessica Silverman Gallery.
3. JESSICA SILVERMAN GALLERY
I grew up outside of Detroit, not far from Toronto, and have always liked the city. I was in Toronto in April for Isaac Julien's "Other Destinies" exhibition at the ROM, which planted the idea in my head about doing the fair. Then I heard Art Toronto was doing an LA section and, from our base in San Francisco, the fair made sense. Also, the gallery just happens to represent three Canadian artists—Ian Wallace, Hugh Scott-Douglas and Shannon Finley.
For Art Toronto, we will present a curated booth called "Atmospheres," featuring works by Judy Chicago (the legendary feminist artist), Ian Wallace (the Vancouver-based master of photoconceptualism), Isaac Julien (the award-winning British filmmaker and photographer), Hugh Scott-Douglas (a young Toronto/New York–based artist whose practice explores authorship, economic systems, light and the digitization of images), and Margo Wolowiec (a Detroit-based artist who works in the cross-section of high tech and tapestry). The gallery has a strong commitment to work that is rich in social, psychological and political content. The booth will create a lively conversation between historic works by older artists and new work by younger ones.
I am looking forward to seeing our Canadian supporters and meeting new collectors and curators. Many of these people I see in other parts of the world—Basel, Miami, New York and here in SF—but it feels good to visit them in their hometown and put energy into a great booth.—Jessica Silverman, owner/director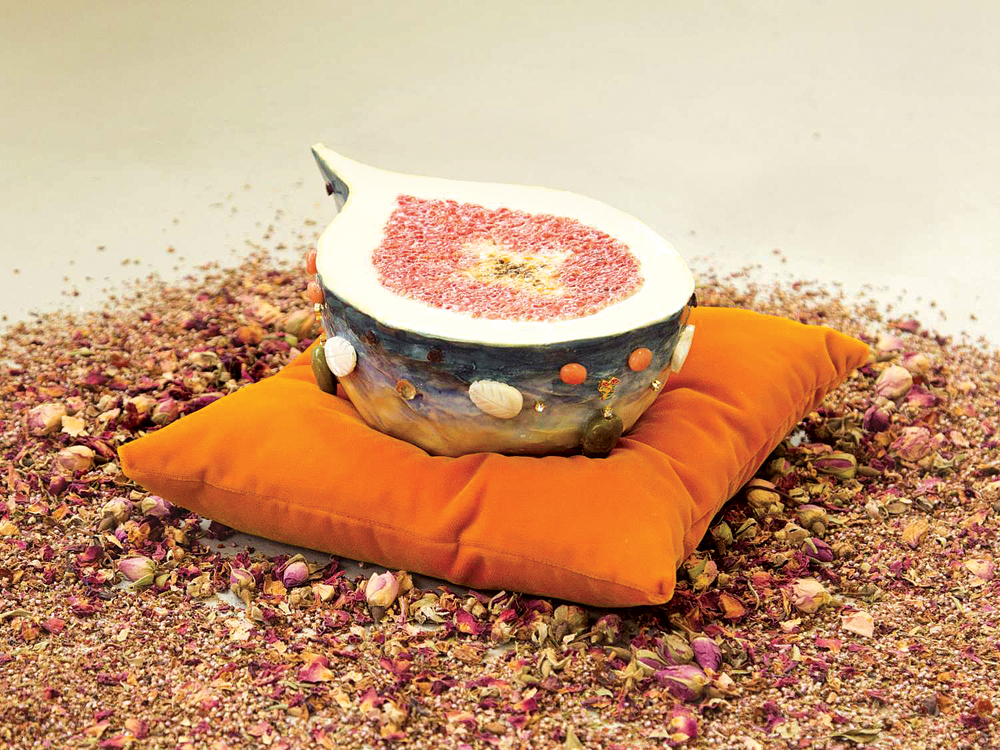 Larissa Lockshin Fig III, 2016. Courtesy L'Inconnue.
4. L'INCONNUE
I only went to Art Toronto for the first time last year, and from what I observed, a lot of the galleries there really wanted to showcase their programming, so they brought a wide range of their work. I'd like to do a less commercial presentation, and more of a curated one. I'm bringing artists who mostly have never been shown at Art Toronto before, so that will be new, and also they're all very young Canadian artists that are living abroad. It's a lot of figurative work, a combination of ceramics, sculpture and painting and it's going to be a colourful booth. I plan to paint the walls and have a floor element.
As a new gallery, my intention is to boost Canadian representation in terms of galleries and artists more abroad, but in order to do so I have to have a strong base and a following domestically, first. I figured Art Toronto is the best fair for that within Canada. I'm showing really to get more rooted in the Canadian art world and to get exposure to institutions, corporate collections and private collectors. I like that it's endorsed by RBC and the AGO, and to know that those institutions support it.—Leila Greiche, director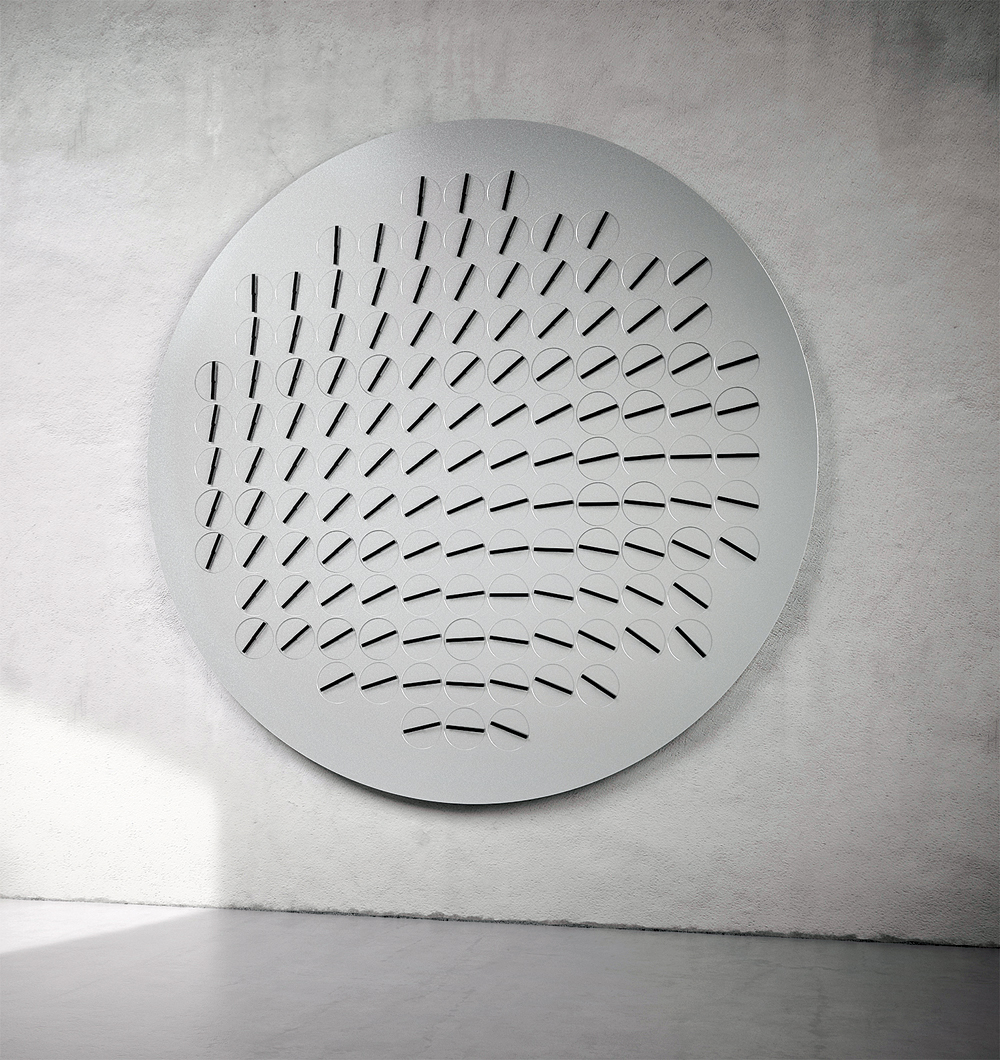 Humans since 1982, A million Times 61c, 2014. Courtesy Dillon + Lee.
5. DILLON + LEE
We have been following the art scene in Toronto and have been aware of this fair for quite some time. While we are a New York City gallery with an international client base, we are very intentional about which countries we choose to go for art fairs. About two or three years ago, when art fair expansion was at its peak, we experienced a huge amount of fair fatigue and realized that much of the same collectors travel from fair to fair, creating a strange insular bubble, and we kept seeing the same people over and over again. From Hong Kong to Basel to Miami, there was not a difference in the kind of art or the audience. It was hugely disappointing that one could travel so far and to still have a lack in unique experience.
We took a step back and greatly decreased the number of fairs. Canada, while close to the States, is still a different world, and due to the difference in the country's policies to ours, we have great hopes that it will draw different kinds of collectors who we are excited to share our art with, as well as learn from. We also have heard that art collecting is still fairly new and not as widespread, so we are excited at the prospect of meeting new collectors just starting out their collection.
A strong fair is when there is synergy between the audience and the work being shown, when strong, creative dialogue happens. I am not necessarily referring to really lengthy conversations…as an art fair, no matter what the pace is, is not necessarily the setting for that. However, when people ask thoughtful questions and take time to look and engage, that is a successful fair. Of course we want sales, but before there is engagement, sales just cannot happen and it will not be in the long run successful as collectors and viewers will not recall seeing the work upon completion of the fair. If there is a connection and engagement, we could anticipate a long-term relationship.
At Art Toronto we will be introducing young abstract painters working with innovative processes alongside interdisciplinary artists whose craftsmanship and technical prowess reflect on and challenge our industrial and fast-paced contemporary life.—Diana Lee, partner