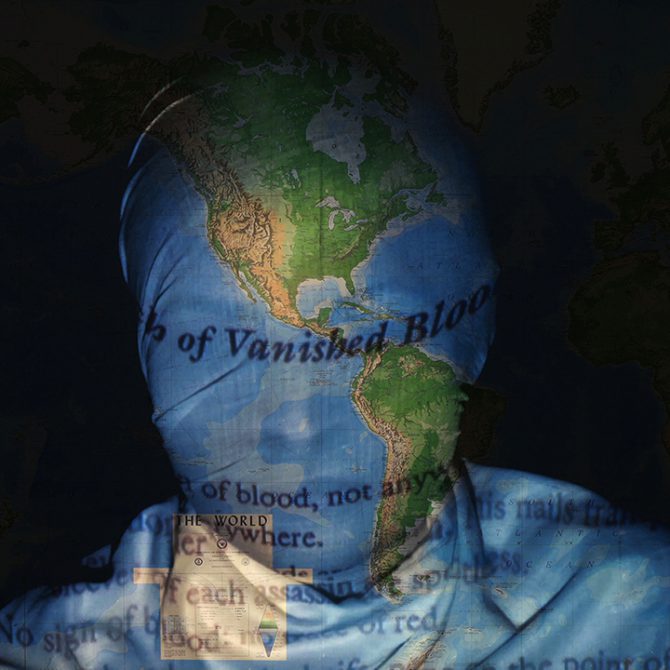 Video still from Nalini Malani, In Search of Vanished Blood, 2012, single-channel video. © Nalini Malani. Courtesy of the artist and Galerie Lelong.
Fall Exhibitions Opening Reception: Thursday, September 7, 6 – 9 PM
Curator's Tour: Saturday, September 16, 1 PM
DANA CLAXTON, NALINI MALANI, LISA MYERS, SUMAIRA TAZEEN
walking across, talking through presents the work of four artists who examine the personal narratives and relationships to both land and nation that are inextricably tied to the act of moving from one place to another. These stories, which can be traumatic or triumphant, ubiquitous and yet often not shared, allow us to find common ground, and reach across and through histories and politics.