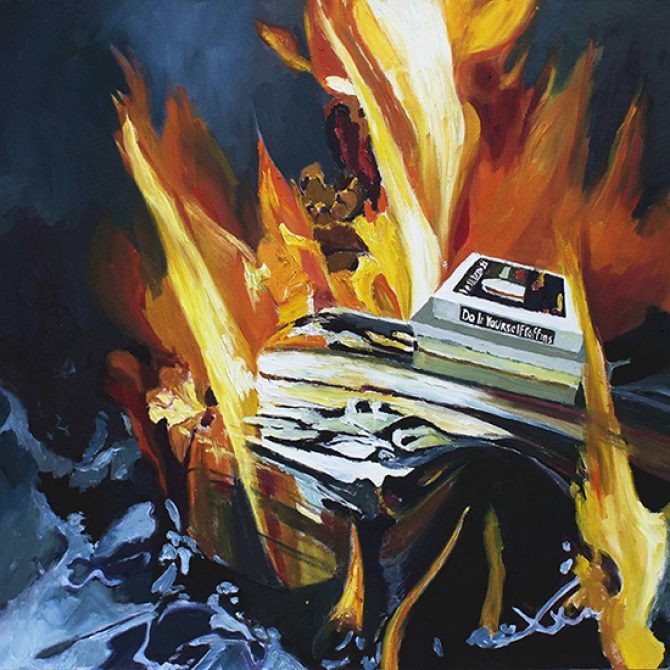 Artist Talk: THURSDAY, JUNE 29, 7 PM (following Jeff Thomas artist talk)
Nafiseh Emadmostofi's bold figural paintings offer up representative and allegorical examinations of ideological conflict, and the power of art to inspire protest, incite censure, and yet also speak to a collective (and contested) desire to envision a better world.
Emadmostofi's work was selected from a call to graduating students from the University of Toronto, Mississauga and Sheridan College's Art and Art History Program.
Nafiseh Emadmostofi was born in Tehran, Iran. After immigrating to Canada, she pursued studies in Art and Art History and Psychology at the University of Toronto Mississauga and Sheridan College. She is the recipient of numerous awards during the course of her studies, including the Faculty Award for excellence in Painting. Emadmostofi's work has been shown in group exhibitions at University of Toronto, and Sheridan College and recently she was part of a team that created a mosaic mural for the Iranian Women's Organization of Ontario and Scarborough General Hospital.
The XIT-RM is a project space showcasing emerging artists in the Mississauga, GTA and 905 regions, generously supported by the RBC Foundation.