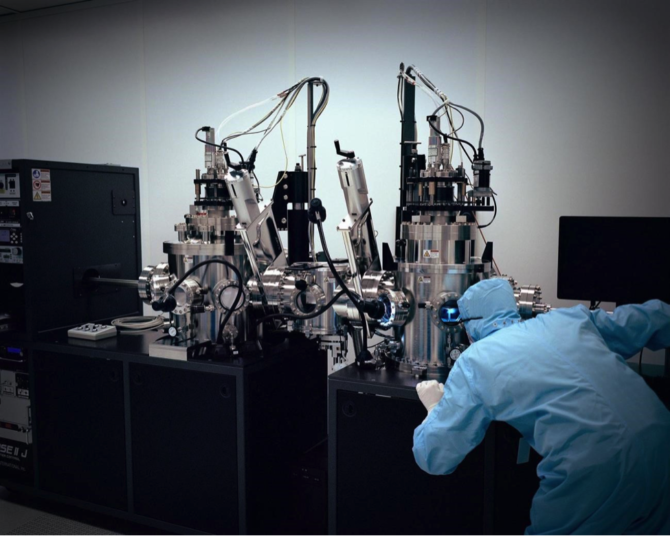 DOUBLE HAPPINESS PROJECTS PRESENTS: Mark Kasumovic – Instrumental II
Opening Reception: January 25, 2018 (6 – 9 PM) on view from January 26 – February 15, 2018
(Toronto – Janurary 15, 2018) Double Happiness Projects (DHP) is pleased to announce its space's opening show entitled Instrumental II, by Mark Kasumovic.
Kasumovic's body of work is a hybrid form of research and visual analysis that, over the last five years, has investigated the relationships between photography, technology and knowledge production within the context of scientific research. A continuation of Kasumovic's recent work and 2016 exhibition at Art Gallery of Mississauga (Instrumental I), Instrumental II invites our exploration of the spaces and material forms of modern and global scientific research through a collection of photo-based and video works.
With his work based within a documentary tradition that exposes a sense of peculiarity within the commonplace, our journey through these documented environments can be furthered by Kasumovic's comments on his work: "Beginning with the Scientific Revolution, a sincere desire to conquer the material world by converting matter into information, for a variety of effects, had begun. By documenting the spaces of data accumulation and scientific research, I hope to visualize the relatively banal environments that continue to significantly alter our social and physical landscapes. Through my artistic practice and scholarly work, I argue that such photographs are increasingly necessary in order to activate a collective curiosity and invite subjective analyses of the social implications of such specialized investigation…These images can expose the strangeness of certain instruments and tools and reveal the many unfamiliar particularities within the environment of the new science lab. This current exhibition consists of a small sample of the photographic and video work conducted over the last five years, that includes such locations as the dark matter detectors, nuclear research facilities, and artificial intelligence centres."
Born in Hamilton, Ontario, Mark Kasumovic is currently pursuing a PhD in Fine Arts and Visual Culture at Western University (2013-2018), Kasumovic holds a BFA from Ryerson University and MFA from NSCAD University. His work has recently been acquired by The Art Gallery of Nova Scotia, The Beaverbrook Provincial Art Gallery and the Art Gallery of Peel. He has in the past been supported by emerging artist grants from Culture Nova Scotia, The Ontario Council for the Arts, The Social Science and Humanities Research Council and the Canada Council for the Arts.