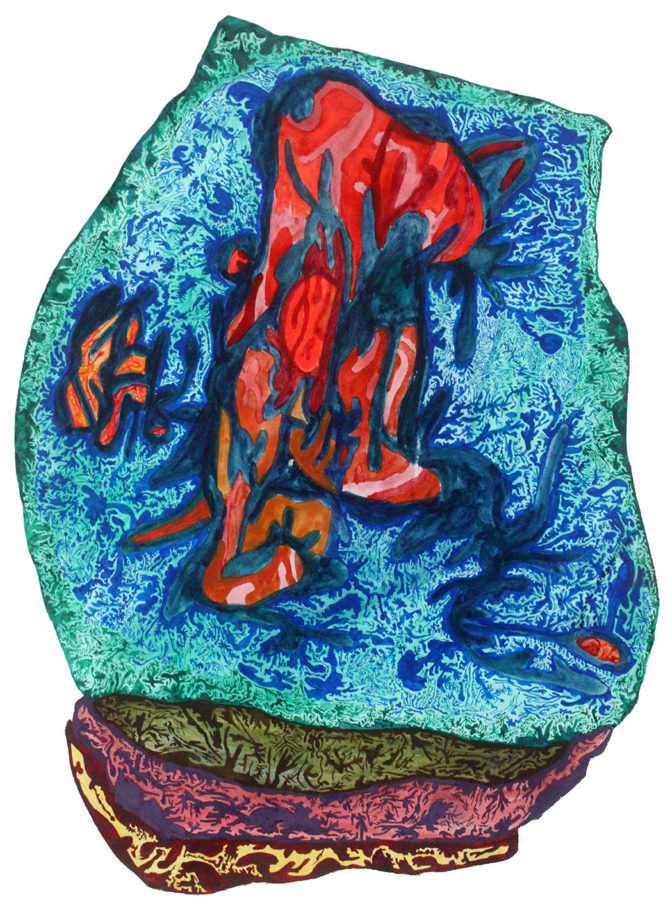 Jordan Seal, Aycha Nurilo, 2018, watercolour on paper, 43 x 30 cm. Courtesy of the artist.
The show runs from March 22 to May 23, 2018.
The vernissage (opening reception) is on Thursday, April 26, from 5:30 to 7:30 pm at City Hall Art Gallery.
A little bit about the show:
Jordan Seal's work is a mass of multimedia art that comes in all shapes and sizes. Featuring drawings, paintings and sculptures, his exhibit explores spirituality through organic abstraction. A metaphorical Eden overflowing with details, it showcases colours, curving shapes, floating glyphs, and ever-expanding lines. Seal invites viewers to celebrate his interpretation of other worlds and encourages them to explore his dense visionary imagery.