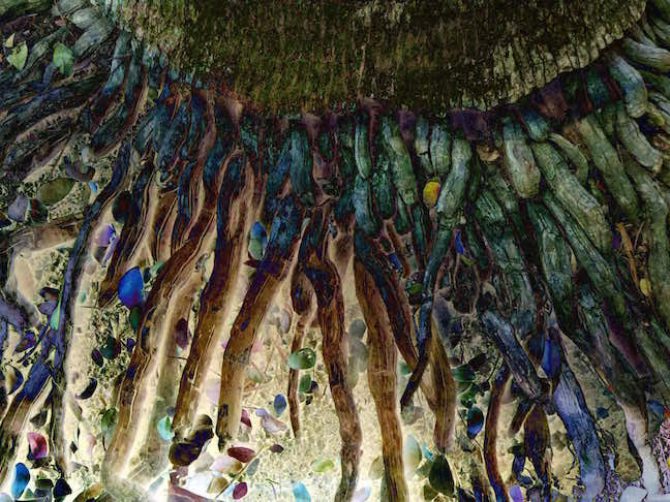 Image Caption: Joan Kaufman, Roots & Radicles  3, 2017, 13 x 18 inches, c-print
Exhibition Dates: November 17, 2017 – January 21, 2018
Opening Reception: Saturday, November 18, 2 – 5pm
Lonsdale Gallery presents Surface Tension II, a solo exhibition by Canadian multidisciplinary artist Joan Kaufman.
Kaufman presents two new bodies of work that continue her examination of our physical and psychological relationship with the natural world. Her artistic exploration of the anthropocene, turns the mirror outward, to reflect society's complex relationship to the environment. Using images from a recent trip to South Africa, Kaufman constructs fictional, yet familiar environments depicting an enigmatic subterranean world of trees and root systems in unnaturally vivid colours.