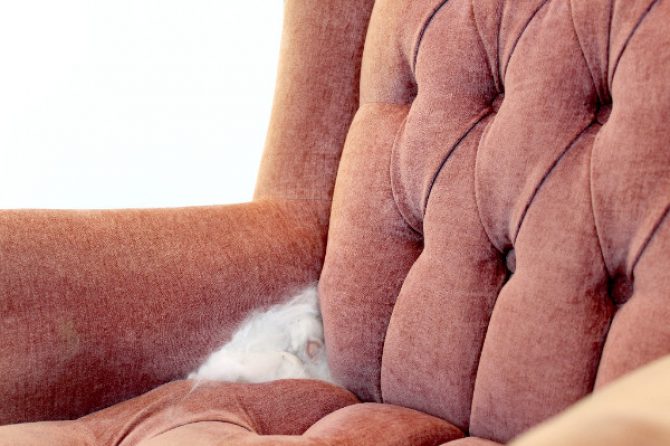 Kristina Durka, Domesticating the Rabbit (detail), 2017
Kristina Durka, Stephanie Grant and Jonathan Mitchell in Ignition 5
Recipients of Hamilton Artists Inc.'s fifth annual Award for Distinction in the McMaster Studio Art Program
February 4 – March 12
Opening Receptions and Awards Presentation: Saturday, February 4, 2:00-4:00 pm
Artists will be in attendance
Hamilton Artists Inc. congratulates this year's recipients of the Ignition Award on their outstanding work, Kristina Durka, Stephanie Grant and Jonathan Mitchell. One of Hamilton Artists Inc.'s primary objectives as an artist-run centre is to support artists at all levels of their careers, and to empower their artistic expression, experimentation and research. The exhibition space becomes the point from which each of these emerging artists can begin to launch their professional practice, the presentation of their work acting as the vehicle through which audiences can engage with the idea of activating or igniting the imagination, within a critical, multi-layered experience. In addition to a professional exhibition, the selected graduating students are awarded a cash honorarium, certificate of distinction and studio space generously donated by the Cotton Factory at 270 Sherman for a year following the completion of their studies. Established in 2013 by former staff member and McMaster graduate, Reg Gilmore, in association with the Studio Art Program at McMaster University, the Ignition award honours exceptional graduating students.
Hamilton Artists Inc. would like to acknowledge the support and continued commitment of its exhibition partners, McMaster University School of the Arts and the Cotton Factory.
Kristina Durka, born in Hamilton, Ontario is an interdisciplinary artist completing her Studio Art BFA at McMaster University in 2017. She has exhibited across Southern Ontario, completed an artist residency in Neubergthal, Manitoba, has been featured in local publications, and has work in numerous private collections. In her current practice she is exploring self-reflective work inspired by abnormal growths on the body.
Stephanie Grant is a fourth year student graduating from the McMaster studio/ fine art program. Her art practice is informed by environments she has experienced and places she has visited. Grant has exhibited in Hamilton, Windsor and throughout the Durham region in addition to online platforms. She has completed various commissions including works for Mills Library at McMaster University, IBM, SciPro and Forest Brook.
Jonathan Mitchell is in his fourth year of the McMaster BFA program, he came from a very small town in southern Ontario. He works in multiple mediums and his work is conceptual or process based. Jonathan has exhibited in Hamilton and in Simcoe, ON.