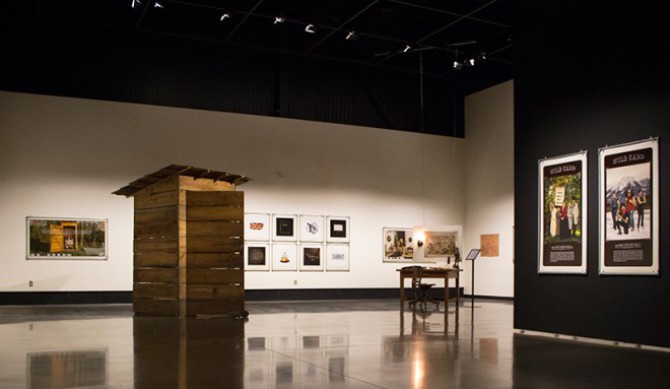 David Campion and Sandra Shields, Grand Theft Terra Firma, 2017, multimedia installation
In Grand Theft Terra Firma, artists David Campion and Sandra Shields present a strategy guide to an imaginary video game. The artists reframe the settlement of British Columbia as a complex heist masterminded by criminals in London and played out on the ground by a gang of greedy thieves. Central to the exhibition are large-scale, fictionalized portraits that describe the colonial players in the heist. Complex vignettes, achieved in collaboration with Stó:lō community members, mimic screen shots from "game play" to recreate key moments in local history.
The project pushes the national conversation around reconciliation by using satire and humour as entry points into difficult knowledge. Blending fictional characters with elements drawn from the historical record, the artists create an ambiguous space where audiences are asked to re-consider their relationship to colonial practices.