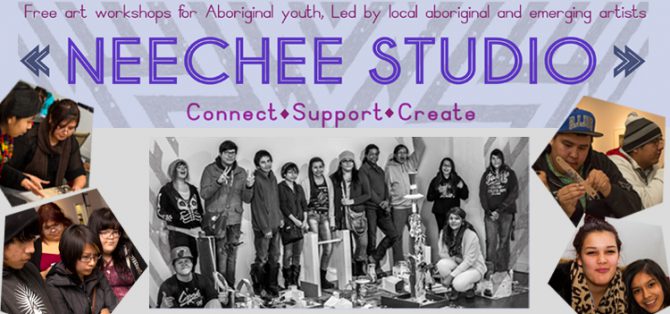 Free Art Workshops for Indigenous Youth
Introducing NEECHEE STUDIO! A fresh new program for Indigenous youth!  Die Active has teamed up with the RCMP, RMYC, DFC and Matawa to bring free workshops to Indigenous youth, led by Indigenous artists and youth!
The Neechee Studio season begins each November with seven varied art projects, one per month,  that culminate in an online exhibition, a live exhibition and a publication.
Look out, we're bringing you street art, graffiti, silkscreening, body casting, hiphop, moccasin making, painting, drawing and more!

Indigenous  youth ages 14-30 from all communities are welcome to join. Workshops are always free and held at 5:30pm at DefSup or at FWFN Community Centre. Live too far away? If you can't make it to the workshops post your own art on Instagram #neecheestudio or Facebook!