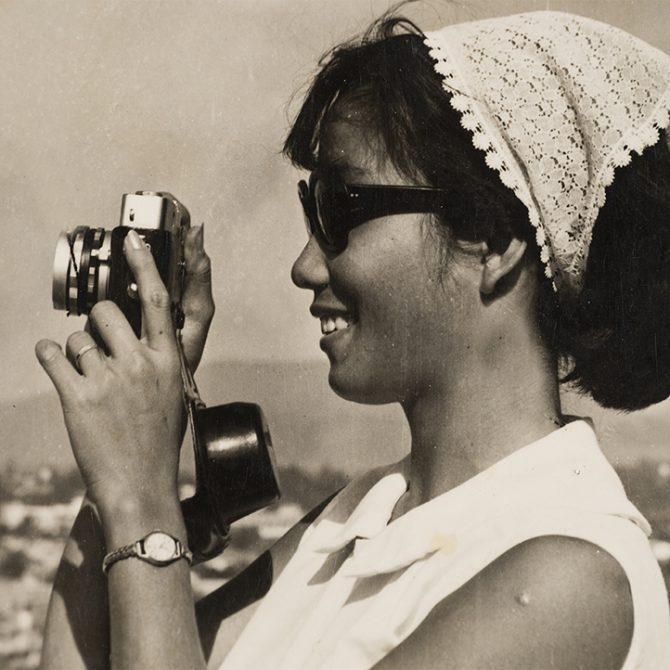 Discover the connections between family, photography, and migration with The Family Camera, organized by The Royal Ontario Museum and co-presented with the Art Gallery of Mississauga. This exhibition explores how family photos shape our sense of self, family, community, and nation. Exclusively at the AGM, "Missing Chapters" considers family photos that are lost, destroyed, abandoned or never taken, featuring Crossing the Farther Shore, an ethereal and moving installation by internationally acclaimed artist Dinh Q. Lê.
Exhibition Tour and Talk with Guest Curator Deepali Dewan: Sunday, June 17, 1 PM
ONE EXHIBITION. TWO LOCATIONS.
The Family Camera is presented by the Royal Ontario Museum and the Art Gallery of Mississauga, and is being held at both institutions with the support of The Family Camera Network. It is curated by a curatorial team led by Deepali Dewan, Senior Curator at the Royal Ontario Museum, and includes Thy Phu, Julie Crooks, Sarah Bassnett, Jennifer Orpana, Sarah Parsons, and Silvia Forni.
To learn more about the Family Camera project, please visit familycameranetwork.org.