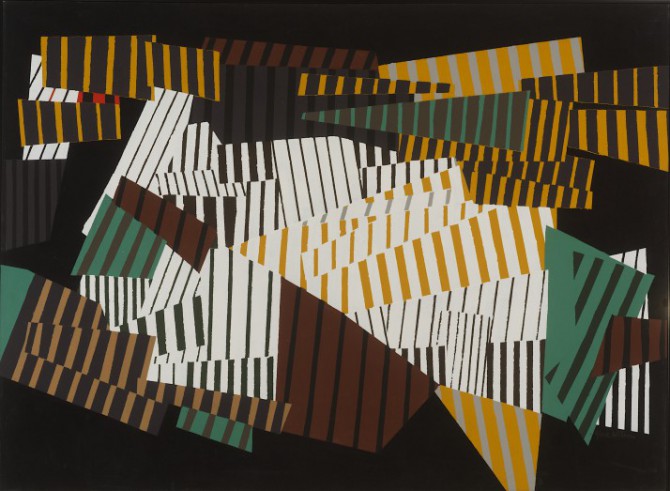 Recent Acquisitions Related to the Firestone Collection of Canadian Art
This exhibition highlights some of the Ottawa Art Gallery's (OAG) newest acquisitions, featuring a cross-section of diverse practices by artists with ties to the Firestone Collection of Canadian Art (FCCA).
The FCCA consists of over 1,600 paintings, drawings, prints and sculptures by influential Canadian artists from the Modern period. This City-owned national collection was given over to OAG's care in 1992 as the bedrock upon which the Gallery would begin its own permanent collection of regional contemporary art. In recent years, OAG has actively expanded its collection, acquiring works by artists whose careers span modern and contemporary art history.
The national content of the FCCA has acted as a catalyst, attracting donors from across Canada, including Vancouver, Toronto and Montreal. Recent acquisitions include works by artists such as Takao Tanabe, one of the West Coast's leading painters and printmakers; York Wilson, one of the many abstract Toronto artists actively collected by the Firestone family; and Art Price, a significant Ottawa artist whose sculptures once adorned the grounds of the Firestone family home.
OAG has an ongoing commitment to acquire significant works of art that allow audiences to explore the extensive careers of artists collected by the Firestone family. Building on their legacy, the Gallery offers audiences an ever-broader overview of twentieth-century Canadian art.
Curated by Rebecca Basciano and Catherine Sinclair