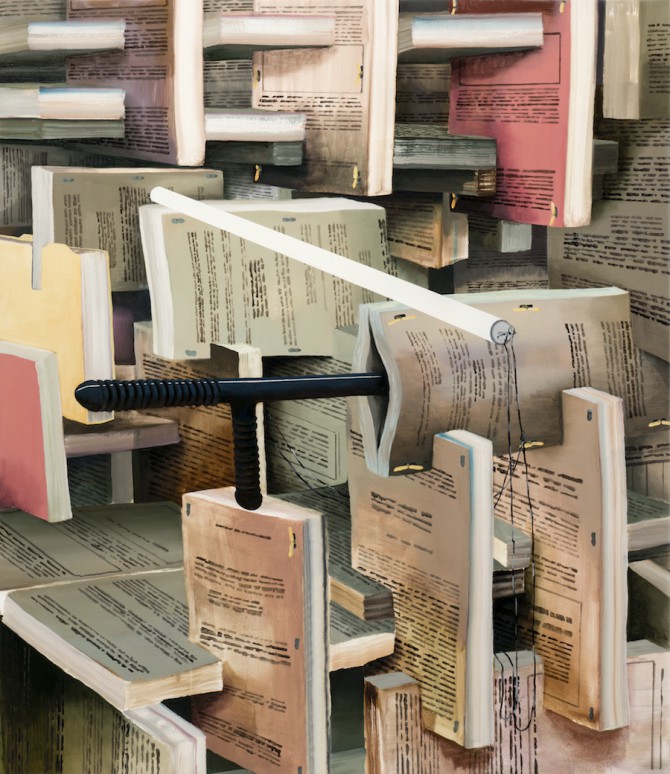 Etienne Zack, 
Adamantly
, 
2014. 
Photo by Scott Massey
Zack's painting and collage works are complex considerations of architecture, institutional power, redacted history, and the use of text as idea, form, and structure. Suggestively painted documents and books are stacked, slotted together, and carved into letter-like forms to create walls and floors where shadowy rooms take hold: in Those lacking imagination take refuge in reality, Zack paints the ultimate Panopticon.
Etienne Zack lives and works in Los Angeles. His work is in the collections of major institutions and museums, and can be found in corporate and private collections worldwide.